The Pillow Book
Directed by
Peter Greenaway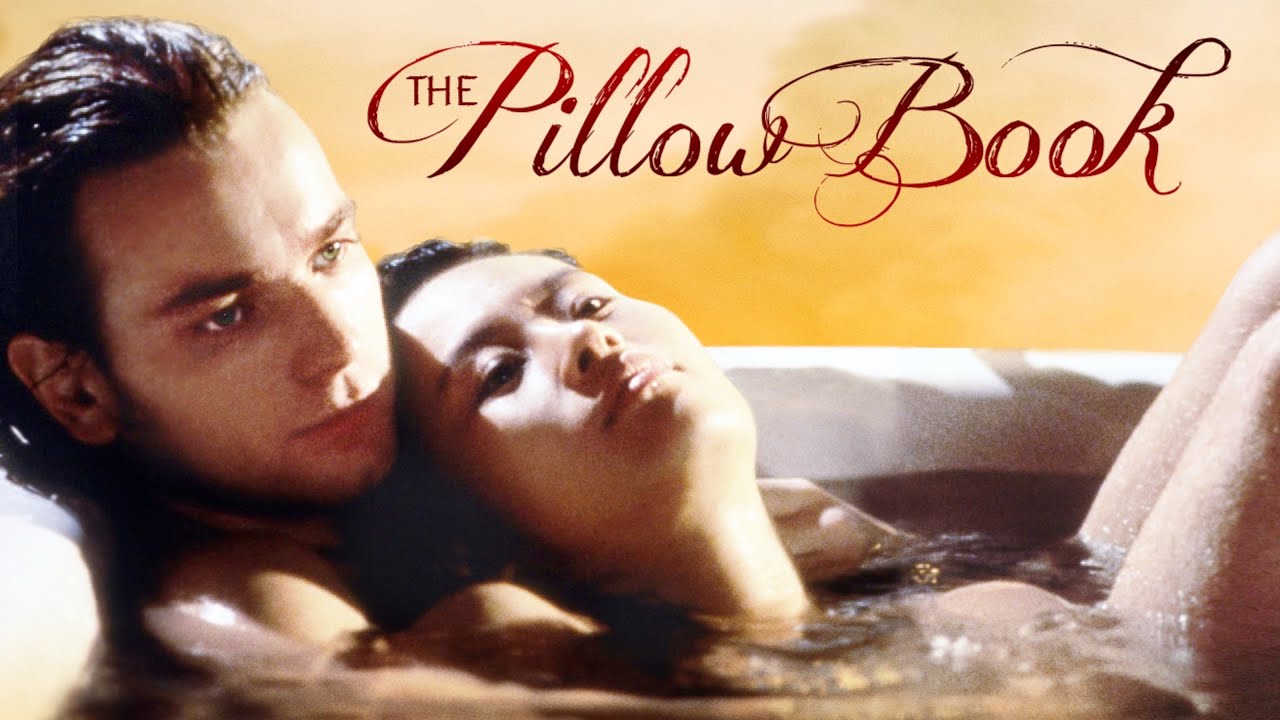 Blu-ray
$29.95 $19.98 Members
$39.95 $19.98 Non-Members
DVD
$24.95 $17.48 Members
$34.95 $17.48 Non-Members
Watch Online
$3.99 3-Day Rental
Watch Now with Streaming Subscription
Start your 14-day FREE TRIAL
Beautiful to behold and impossible to forget, THE PILLOW BOOK is auteur Peter Greenaway's erotically-charged drama about love, death, revenge and the indelible nature of our earliest memories. Each year on her birthday, Nagiko (Vivian Wu) would became her father's canvas, as he painted the creation myth in elaborate, elegant calligraphy on her body. Years later, she continues the practice with a succession of lovers, including a bisexual translator (Ewan McGregor) who becomes a pawn in an escalating game of vengeance against her beloved father's exploitative publisher. Told in a series of chapters and featuring innovative cinematography and picture-in-picture techniques, Roger Ebert called THE PILLOW BOOK "a seductive and elegant story [that] stands outside the ordinary."
Cast
Ewan McGregor

Vivian Wu

Yoshi Oida

Ken Ogata
DVD Features
Commentary by director Peter Greenaway
A new essay by film critic Nicolas Rapold
Sound: Mono
Discs: 1
Blu-ray Features
Commentary by director Peter Greenaway\nA new essay by film critic Nicolas Rapold
Sound: Mono
Discs: 1
"If any movie I've seen lately demands a second viewing, with accompanying commentary, it is Film Movement's Blu-ray re-release of Peter Greenaway's mesmerizing The Pillow Book."

"This beautifully bizarre tale by the British iconoclast has received a suitably gorgeous hi-def digital transfer and is now available on Blu-ray as the first release from Film Movement Classics."

"A very intimate, sensual film and a torrid, lurid melodrama full of passion, jealousy, hatred and revenge."

"CRITIC'S PICK. "The Pillow Book" finds the filmmaker at his most atypically seductive, creating a spellbinding web of cruel elegance and intricate gamesmanship, exploring the exotic, haunting beauty of the bizarre."
Awards & Recognition
Official Selection
Cannes Film Festival
Official Selection
Thessaloniki International Film Festival
You May Also Like...