The Great Silence
Directed by
Sergio Corbucci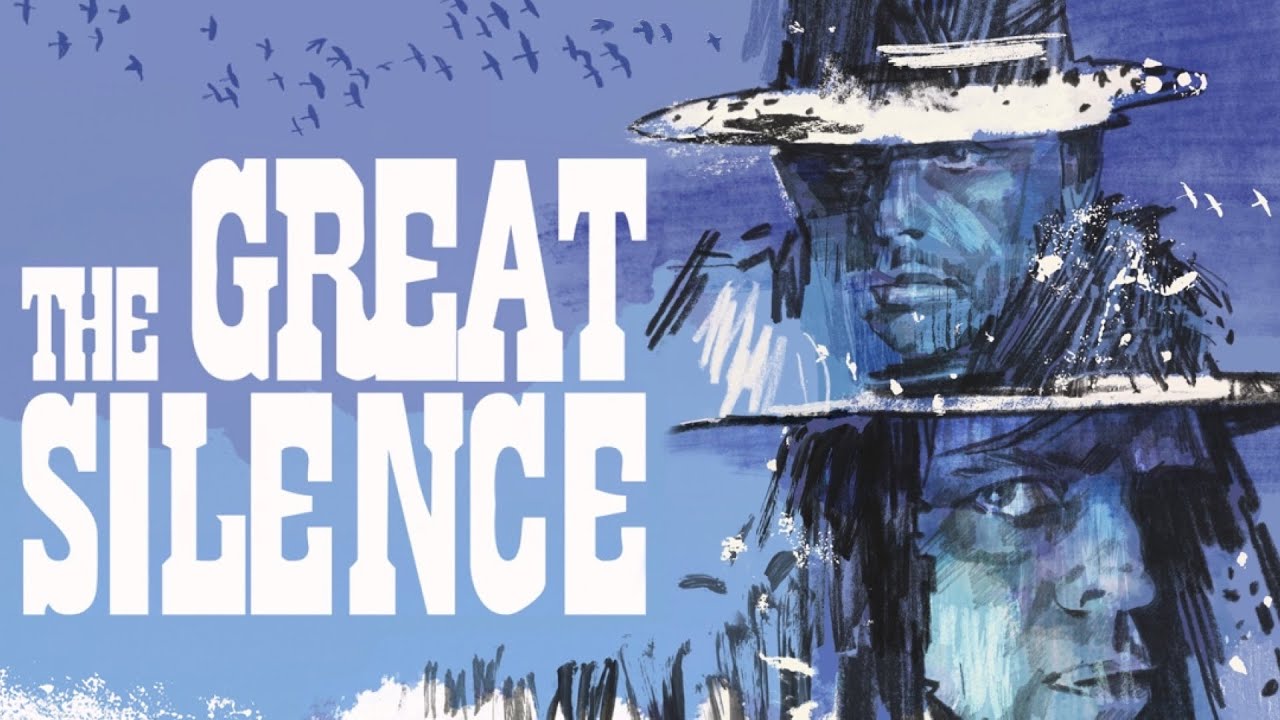 On an unforgiving, snow swept frontier, a group of bloodthirsty bounty hunters, led by the vicious Loco (Klaus Kinski Nosferatu, For a Few Dollars More) prey on a band of persecuted outlaws who have taken to the hills. As the price on each head is collected one-by-one, only a mute gunslinger named Silence (Jean-Louis Trintignant The Conformist) stands between the innocent refuges and the greed and corruption that the bounty hunters represent. But, in this harsh, brutal world, the lines between right and wrong aren't always clear and good doesn't always triumph. Featuring superb photography and a haunting score from maestro Ennio Morricone, director Sergio Corbucci's bleak, brilliant and violent vision of an immoral, honorless west is widely considered to be among the very best and most influential Euro-Westerns ever made.
DVD Features
Cox on Corbucci: filmmaker and author Alex Cox (Repo Man) surveys Sergio Corbucci's career and how The Great Silence fits within the maestro's oeuvre.
Western, Italian Style: 1968 documentary on Italian westerns includes prime behind-the-scenes footage of The Great Silence;
Two alternate endings restored in 2K and with sound, including the option to play one of the alternate endings with Alex Cox's commentary. One of the alternate endings has never been seen before and another has never been released with sound.
The Great Silence original theatrical trailer restored in 2K.
The Great Silence 2018 theatrical trailer.
Italian and English language versions.
Ending the Silence: a new essay about The Great Silence by film critic Simon Abrams.
Sound: Stereo
Discs: 1
"The greatest spaghetti Western ever made."

"A gorgeous and bleak antithesis to what Hollywood was doing at the time, Sergio Corbucci's The Great Silence is one of the all-time great Italian westerns, and truly one of the best westerns ever made. If you didn't get a chance to catch this on a big screen when it was making the rounds last year, be sure to grab Film Movement Classics' striking 50th anniversary 2K restored Blu-ray, which sparkles. Bonus features on the disc include an Alex Cox tribute to the film, as well as an original 1968 documentary on the genre, plus two alternate endings, a booklet with an essay, and more. I can finally retire my Fantoma DVD edition for this superior release."

"...the director at his most artful and daring."

"Brutal, bleakly beautiful spaghetti Western filmed on stark locations in the Dolomites, with one of the most uncompromising and unforgettable finales ever filmed."
You May Also Like...