A Time For Dying
Directed by
Budd Boetticher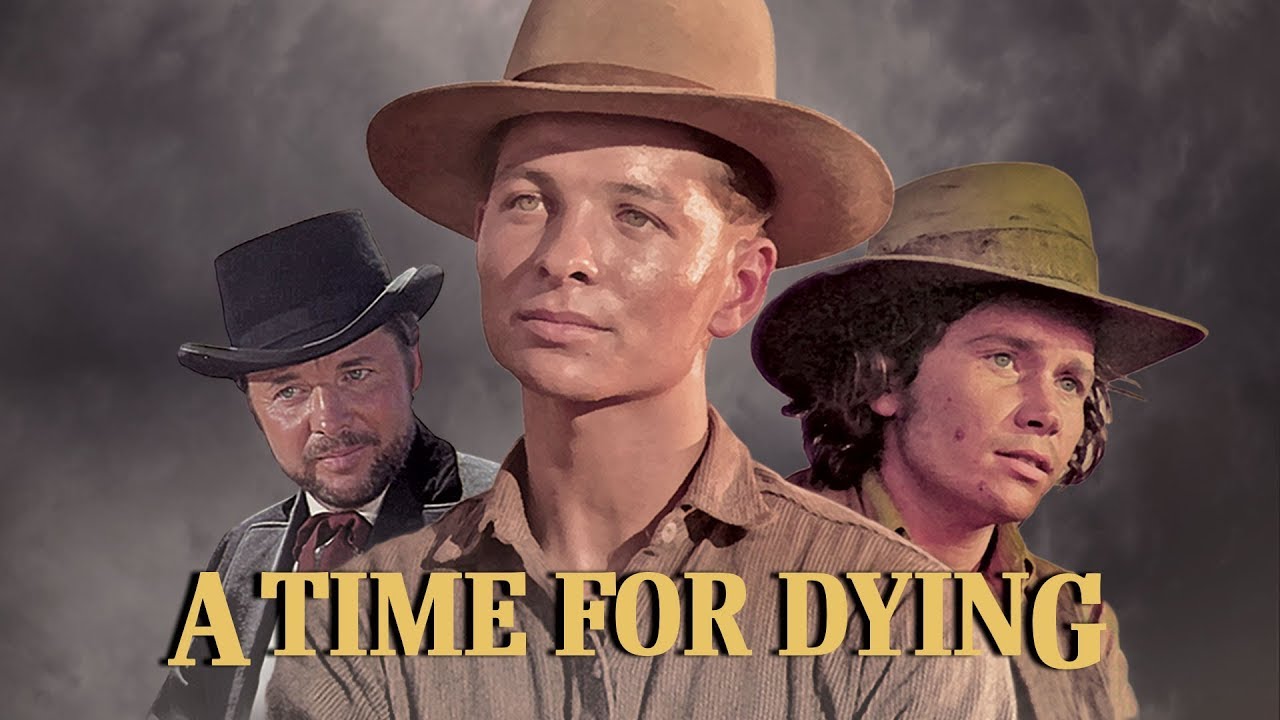 DVD
$19.95 Members
$29.95 Non-Members
Watch Now with Streaming Subscription
Start your 14-day FREE TRIAL
Remastered for the very first time in high definition, A Time For Dying is the last film appearance by the late star and America's most beloved war hero, Audie Murphy, and the final western feature made by legendary director Budd Boetticher.

Aspiring to be a famous bounty hunter, Cass Bunning instead finds himself in Silver City coming to the rescue of Ms. Nellie Winters, a naive young woman who just arrived in town after unwittingly answering an ad to work in a brothel.  After being caught in a hotel together in Vinegaroon, the pair are forcibly married by the drunken and cantankerous Judge Roy Bean as punishment for violating the town's "indecent conduct" law.  On the way back to the family ranch, Nellie and Cass have a run-in with notorious outlaw Jesse James, who warns them about trouble brewing back in Silver City.  Recognizing an opportunity to fulfill his bounty hunter dreams, Cass heads back to Silver City to contend with the James Bandits and Billy Pimple in a final showdown.
Cast
Richard Lapp

Audie Murphy

Victor Jory
"...the damndest, confoundingest Western you can imagine."

"Lucien Ballard's photography is a nearly perfect expression of Mr. Boetticher's narrative methods -straight-on, unfancy but vivid. Mr. Jory's performance is one of the richest and wildest in his long career, and it's good seeing Mr. Murphy turn up in a cameo role as Jesse James. ''A Time for Dying'' is a fascinating film, a fit subject for further research."

"...can appreciate and absorb Lucien Ballard's beautiful lensing for the film..."

"Boetticher's last feature reads like a dark twist on his Scott westerns, with a pair of young innocents who discover their idealized west is a corrupt and violent place that they are utterly unprepared for. "
You May Also Like...