Narcissister Organ Player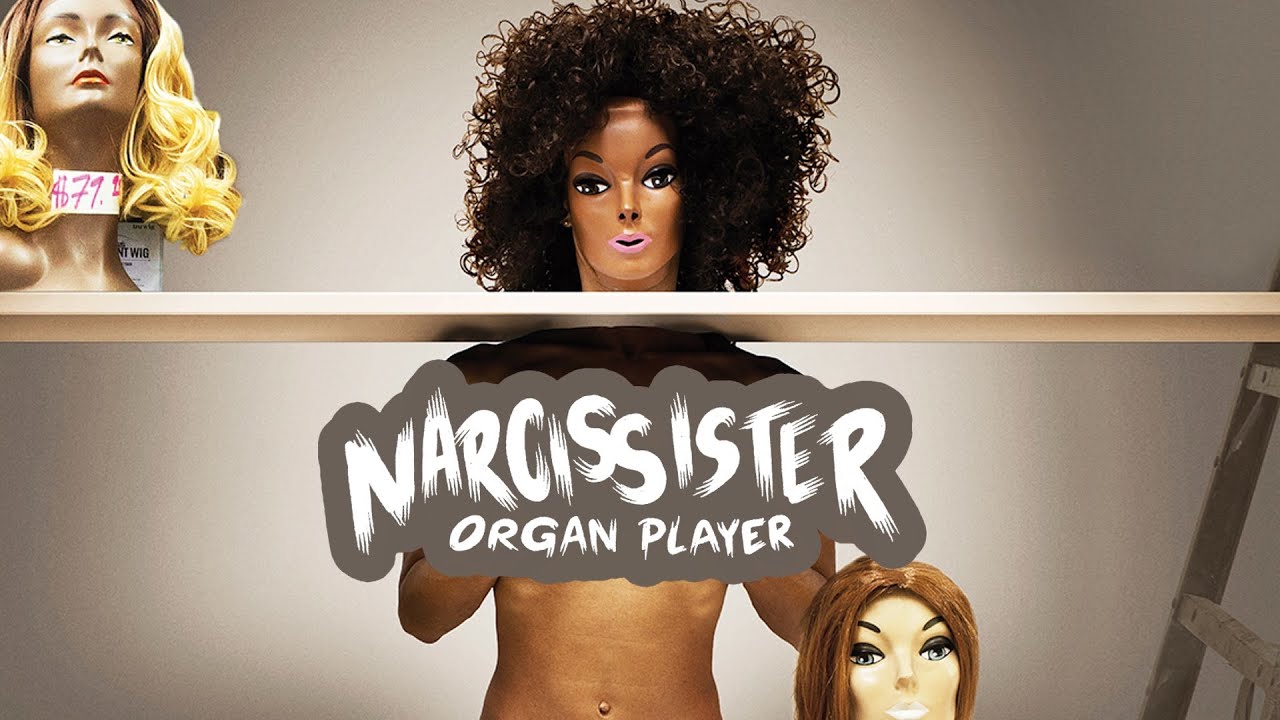 DVD
$14.95 Members
$24.95 Non-Members
Also available on:
One of the contemporary art world's most acclaimed mixed-media & performance artists, the masked and merkin-clad Narcissister is the subject of this smart, sassy documentary that showcases her spectacle-rich approach to explorations of gender, racial identity, and sexuality.

Directed by the enigmatic artist herself, the film deconstructs her celebrated stage shows which combine dance, elaborate costumes, pop music hits, unabashed eroticism and heavy doses of humor. From public outings with Marilyn Manson, to a stint on AMERICA'S GOT TALENT - Narcissister is no stranger to the spotlight. This doc goes behind her iconic mask - revealing her experience growing up and feeling ostracized in blonde-haired, blue-eyed Southern California as the child of a Sephardic Jewish mother and an African-American father.

As Narcissister pushes the boundaries of contemporary art, she must also contend with the waning health of her biggest champion: her eccentric and loving mother. With as much to say about self-love as self-loathing in women's lives, Narcissister Organ Player is a thrilling, profound and utterly moving experience

Cast
DVD Features
Two deleted scenes
Discs: 1
"[A]n enigmatic performance (and performer) that thrives in absurdity yet isn't afraid to play with sentimentality."

"Narcissister's work is subversive, funny, and beautiful, in part, because of the clever intricacy of her physical acrobatics and her DIY sensibility. Focused on the female body, particularly its orifices and internal passageways, her work explores how this messy, viscerality coexists alongside the various signifiers of conventional feminine allure — blond hair, lipstick, pearls, high heels, long legs, sexy lingerie. Especially heartbreaking and beautiful in its final section, the doc is ... the most emotionally vulnerable work yet from a performer who still insists she needs a mask to distance her real self from the audacious nature of her stage acts. "

"We feel the ecstasy and anguish of Narcissister as she dives headfirst into her reservoir of pain. And what a thrilling, profound experience it is. Trust me: you've never seen anything like it."

"Though her work is ironic and provocative, the film is intimate and emotionally raw. Narcissister shares her personal life, her feelings of disconnection growing up as a mixed-race child, her grief at her mother's death, her determination not to submit to traditional gender roles, and her dedication to an art that reflects her experiences with surreal and playful inventiveness."

"Narcissister Organ Player is as an eye-opening self-portrait by Narcissister, the Brooklyn-based performance artist whose work explores race, sexuality, and body image with infinite candor and grace."
Awards & Recognition
Official Selection
Sundance Film Festival
Official Selection
SXSW Film Festival
Official Selection
Outfest
Official Selection
Virginia Film Festival