Alastair Sim's School for Laughter: 4 Classic Comedies
Directed by
Charles Crichton
,
Robert Hamer
,
Mario Zampi
,
Frank Launder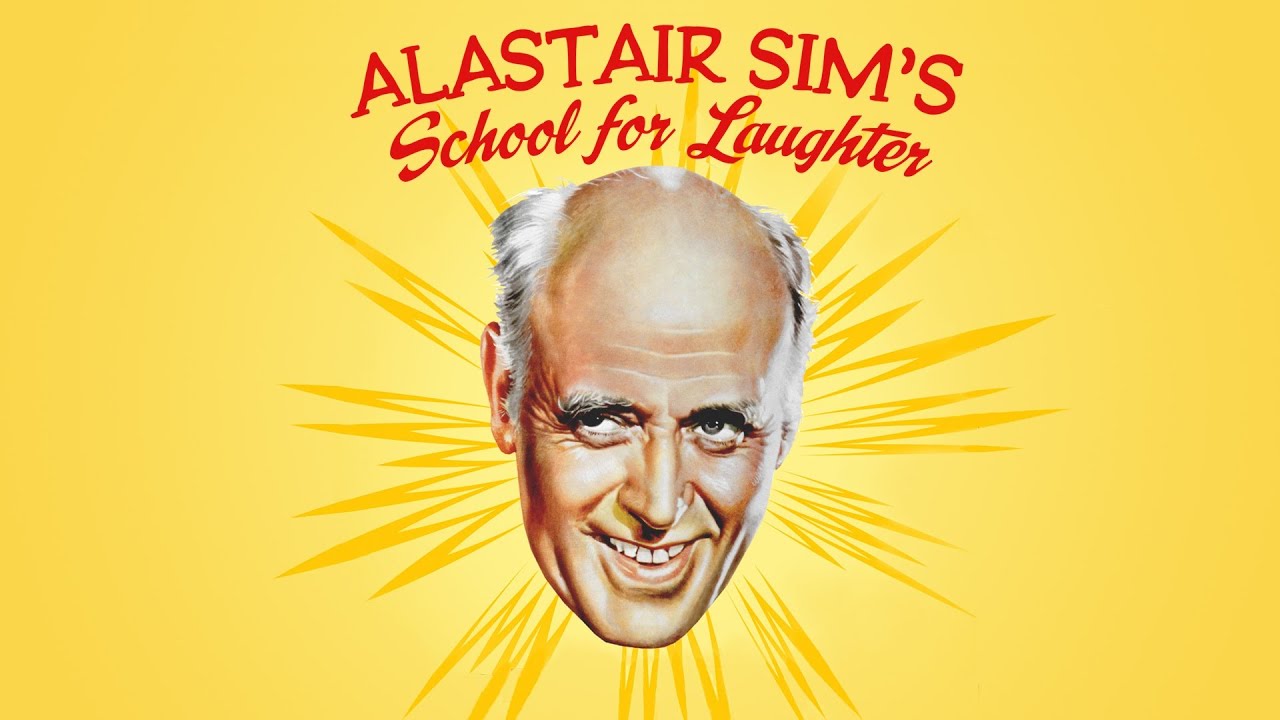 Blu-ray Features
The Belles of St. Trinian's:
Interview with Geoff Brown
Interview with Melanie Williams
Interview with Alistair Sim's Daughter - Meredith McKendrick
Interview with Steve Chibnall
The Girls of St Trinian's

School for Scoundrels:
School for Scoundrels Trailer
Interview with Peter Bradshaw
Interview with Graham McCann
Interview with Chris Potter

Hue and Cry:
Interview with Steve Chibnall
Location Featurette

Booklet with notes, written by film scholar Ronald Bergan
Sound: Mono
Discs: 3
"Britain's holiday film gift is a funny antic as delicate as a hotfoot and as trenchant as a Mack Sennett comedy. Credit Alastair Sim with doing excellently by the dual roles he essays. As the headmistress, he is dowdy but not unaware of the machinations of his charges. And, he is convincingly harried as the bookmaker, whose "blood runs cold" when it is noted that his daughter is a chip off the old block. Joyce Grenfell makes a properly gangling, awkward and gullible lady sleuth; George Cole does a few delightful turns as the conniving Cockney go-between and last, but not least, the "Belles of St. Trinian's" rate a vote of confidence for the whacky freedom of expression they exhibit. They all help make St. Trinian's a wonderfully improbable and often funny place to visit."

"Monstrously fun. This is a very funny comedy based on Ronald Searles's cartoons of a horrid girls' school known as St. Trinian's. The plot has to do with the horsenapping of a famous steed that is foiled by some of the school's pupils. Among the girls' antics is using the school's science lab to make gin, which is then sold by the crooked Flash Harry (George Cole). Alastair Sim is brilliant in two roles, playing the headmistress as well as her ne'er-do-well brother. Joyce Grenfell is also quite amusing as a police spy."

"If you're looking to acquaint yourself with the golden age of British cinema, School For Scoundrels is an excellent place to start."

"Terry-Thomas in particular is outstanding as a classic British bounder ... Sim creates another memorably eccentric authority figure, and the supporting cast includes such comedy stalwarts as John Le Mesurier, Hattie Jacques (who were married at the time) and Irene Handl."

"Films made up of interwoven stories are notoriously difficult to do well, as it's all too easy either to lose the thread of the difficult episodes or to become impatient with the less substantial ones. That director Mario Zampi nearly brings off the trick here is almost entirely down to the fantastic performance of Alastair Sim as the henpecked thriller writer whose inheritance depends on him receiving a 28-day jail sentence. The scene in which he tries to shoplift is one of the funniest in a career overladen with choice comic moments. Sim's is exceptional."

"Producer-director Mario Zampi's delightful 1951 British comedy is a minor classic, enshrining one of Alastair Sim's most treasurable performances as a henpecked thriller writer and providing eagerly grabbed showcases for showy turns by some of Britain's finest comedy players of the era."

"Most Ealing films are worth watching. But Hue and Cry is truly adorable. Scripted by TEB Clarke, who also wrote Passport to Pimlico and The Blue Lamp, and directed by Charles Crichton, who went on to helm The Lavender Hill Mob, it's a near-perfect synthesis of comedy, action thriller and social drama."

"...full of welcome surprises, topped off with a climax which sees what looks like every boy in London joining in to foil the evildoers' schemes then transforms into a chase through a dilapidated building filmed like a horror movie. A gem."