Zombi Child
Directed by
Bertrand Bonello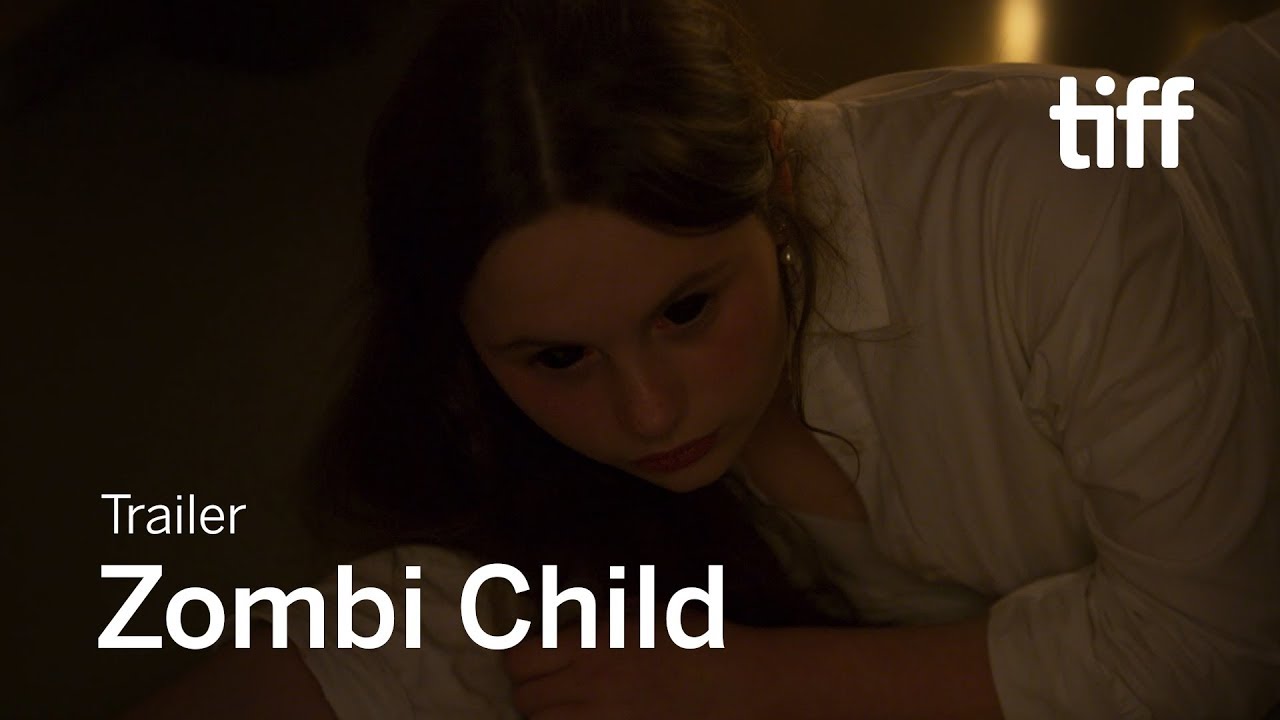 ---
To submit an order, request a preview screener, or ask a question contact Maxwell Wolkin
Haiti, 1962. A man is brought back from the dead only to be sent to the living hell of the sugarcane fields. In Paris, 55 years later, at the prestigious Légion d'honneur boarding school, a Haitian girl confesses an old family secret to a group of new friends - never imagining that this strange tale will convince a heartbroken classmate to do the unthinkable.
"Mixing political commentary, ethnography, teenage melodrama and genre horror, the film is an unashamedly cerebral study of multiple themes – colonialism, revolution, liberalism, racial difference and female desire - with its unconventional narrative structure taking us a journey that's as intellectually demanding as it is compelling. Bonello takes Haitian history and culture absolutely seriously, and in juxtaposing them with the most exclusively white French experience imaginable..., Zombi Child poses timely and provocative questions. Crisp lensing by Yves Cape, Katia Wyszkop's design, and music by artists including rapper Damso, plus Bonello himself, combine to make a richly conceived piece. Strong performances from the young cast, including charismatic newcomer Louimat, make this a zombi drama that's not undead but bracingly alive."

"Instead of overlaying modern-day signifiers on a period piece setting, as he did in House of Pleasures, Zombi Child suggests two temporalities that exist parallel to each other. And the anxiety this creates—through discursive editing and match cuts—leads to a feverish payoff, one that uses genre and supernatural elements to further Bonello's idea of there being one historical continuity."

"Folding history onto itself more explicitly than any of Bonello's previous films, "Zombi Child" peels back centuries of racist stereotypes to rescue Voodoo from the stuff of black magic and portray it instead as a kind of communion — a communion between spirits, a communion between generations, and a communion between the dislocated joints of an empire. [E]ven the most terrifying scenes are rooted in something real."

"Bonello's exquisite use of craft, including poetic day-for-night photography by Yves Cape (Holy Motors) and a strong electro-rock score, is definitely a plus, creating an ambiance that bewitchingly accompanies the action. "

"A captivating cinematic experience, Zombi Child is a sorority film about a culture whose members live in the constant presence of death as a result of a powerful and potentially violent link, implicitly referencing topics such as the karma of slavery, the betrayal of values, the loss of memory, the sense of belonging to a community, the power of spirits, myths and reality, the doors of our imagination, etc. These many themes (among others) are very subtly hinted at by Bertrand Bonello from beneath the cloak of what seems to be a modern, girl-focused teen movie but which is actually crossed with a historical film and a semi-ethnographic documentary. It's a surprising and fascinating mix which will require more than one viewing to reveal all of its earthly secrets."

"It gets under your skin, with the audacious and cunning mystique of a magician who always has one more trick prepared. Bonello leaves us hypnotised and hungrily begging for more."

"[W]hat it has going for it is Bonello's typically seductive craftsmanship—his way with a suggestive cut or a perfect needle drop. I knew from the prologue, a stretch of hypnotically wordless visual storytelling, that I was back in the hands of a filmmaker who'd make the journey worth taking."

"The most direct confrontation with the zombie figure, however, could be found in Bertrand Bonello's Zombi Child, a highlight of the parallel Directors Fortnight section, and indeed of the entire festival. As always with Bonello, the film is both conceptual and visceral as it builds up a dialectical charge between its two storylines and functions equally as a delirious teen-horror reverie, a serious study of the zombie myth, and an open-ended riff on the persistence of the colonial past."

"Zombi Child is a stirring and highly peculiar piece of work. The Haiti-set sequences are richly atmospheric while sensitive to the material. The horror lies in the zombie's experience and how it serves as a metaphor for a nation's history: enslaved, controlled, debased. Yves Cape's cinematography here is positively stunning. Silvery moonlight, long drapes of shadow, bodies staggering in the dark, sugarcane fields cast in an eerie nocturnal glow. Bonello's own Tangerine Dream-style score, too, lends the film a crucial nightmarish potency."

"Zombi Child is the kind of lithe and lucid dream that gets its tendrils round your brain stem, so that when all hell finally breaks loose, you can't jolt yourself awake from its grip."

"Bonello's deep love for genre, his detailed research into the Haitian culture and his handle on the deft art of making you care for his characters results in a poetic and incredibly moving film."

"Zombi Child is suspenseful and watchable thanks to impressively sublime uses of lighting and colour, a contrast between earnest teen girl romantic fantasy and arch humour and bursts of pop music. It all culminates in a wildly flamboyant finale, but the shift to standard horror mode ends up being the movie's biggest shock."

"In his latest film, Zombi Child, Bertrand Bonello complements his usual emphasis on aesthetics with an insightful critique of colonialism and the contradictions of liberalism. Far from clinical or scholarly, however, Zombi Child is teeming with vivid hangout scenes and brilliant slices of life... it is these moments that make the revelations visceral rather than didactic."

"French director Bertrand Bonello's experimental horror film dazzles through unconventional storytelling and an electrifying score. "Zombi Child" is a rollercoaster to watch as it clashes together narrative themes, social topics and variations on lighting and music. It's inventive, it's lively … it's cool."

"It's compelling, entertaining, and ends on terrific sequence after terrific sequence. "

"[A]n engaging and political piece of cinema."

"After his exquisite "Nocturama", Bertrand Bonello returns with another raw, inclusive and accurate take on Millennials' perspectives and behavior. Blending mysticism, social commentary, environmental issues, horror and teen drama, Bonello scores another goal with this efficient, Gothic-infused coming-of-age story. Mysteriously seductive, it depicts the strong and ambiguous bond of a group of girls forming a special club where they reveal their most dark secrets in order to prove loyalty. Their newest member is a Haitian refugee still in process of adaptation. The story connects past and present, the zombified culture in Haiti, its devastating earthquake, victims and survivors, the current refugee situation in Europe, all seen through the girls' experiences. A powerful statement on prejudice and the quest for freedom and acceptance, Bonello extracts wickedly fascinating performances from the young cast, while guiding the audience through a haunting experience."

"Bertrand Bonello's bifurcated drama explores the allure of the exotic, and how strongly we may wish that the most far-fetched and fantastical of stories might be true after all. With exceptional cinematography by Yves Cape, the zombie flashbacks are dramatized in an almost documentary fashion, which frankly makes them more horrifying. "

"With Zombi Child, Bertrand Bonello has made a film that tries to reclaim the zombie's classic roots. Returning in it are mystic voodoo tropes and evil voodoo masters, which haven't really been seen in the genre since its pre-Romero heydays (outside of The Serpent and the Rainbow). But rather than merely being an update of White Zombie and its ilk, Zombi Child takes a postmodern, historical bent that makes the movie into something a whole lot more. Zombi Child ends strongly, telling a powerful story of generational trauma, and re-codifying the meaning of the zombie for new thematic resonance. That the entire movie preceding is gorgeous to look at and poetic in its movements is an easy bonus."

"With "Zombi Child" [Bonello] takes a genre and blows it to smithereens by mashing horror with voodoo, teen coming-of-age, and, of course, the ever-popular zombie thriller. Bonello effectively tackles themes such as freedom, slavery and white privilege. And the final 20 minutes are absolutely riveting including the use of an unexpected but effective classic show tune at the very end."

"Like his other recent films, "Zombi Child" looks and sounds beautiful, lush, and immersive – writer-directors this intellectually ambitious are rarely such seductive stylists as well. ...the film is thrilling to watch, because it truly feels like anything is possible as Bonello teases different directions the film might head. "Zombi Child" is the rare film that's both rich in ideas and fun, a reckoning with forces colonial powers would like buried, but that won't stay dead. "

"It is a film that breaths, letting each detail marinate in an audience member's mind, allowing for the film's elements to be fully fleshed out, creating an unique experience for audiences"

"Bertrand Bonello's latest film 'Zombi Child' is a haunting tale of colonialism and faith in a higher power of any kind. [P]repare yourself for a deep and dark look into the roots of slavery in the past 60 years of human history, as well as the modern ways we still treat Black people in France and beyond. Vital barely begins to cover it."

"Whether or not you catch on to the meaning of its warped and spellbinding climax, Zombi Child meritoriously wields slow-burn for an electrifying payoff. Zombi Child marches to an innocuous and bone-chilling beat before unfurling its tapestry of the sacred, absurd, and tragic. But counterbalancing its nuttiness is an ending that represents recovery, the finalization of humanity restored. "
Awards & Recognition
Nominated
Queer Palm
Cannes Film Festival
Official Selection
Toronto Int'l. Film Festival
Official Selection
New York Film Festival
Official Selection
Jerusalem Film Festival
Official Selection
BFI London Film Festival
You May Also Like...