Roh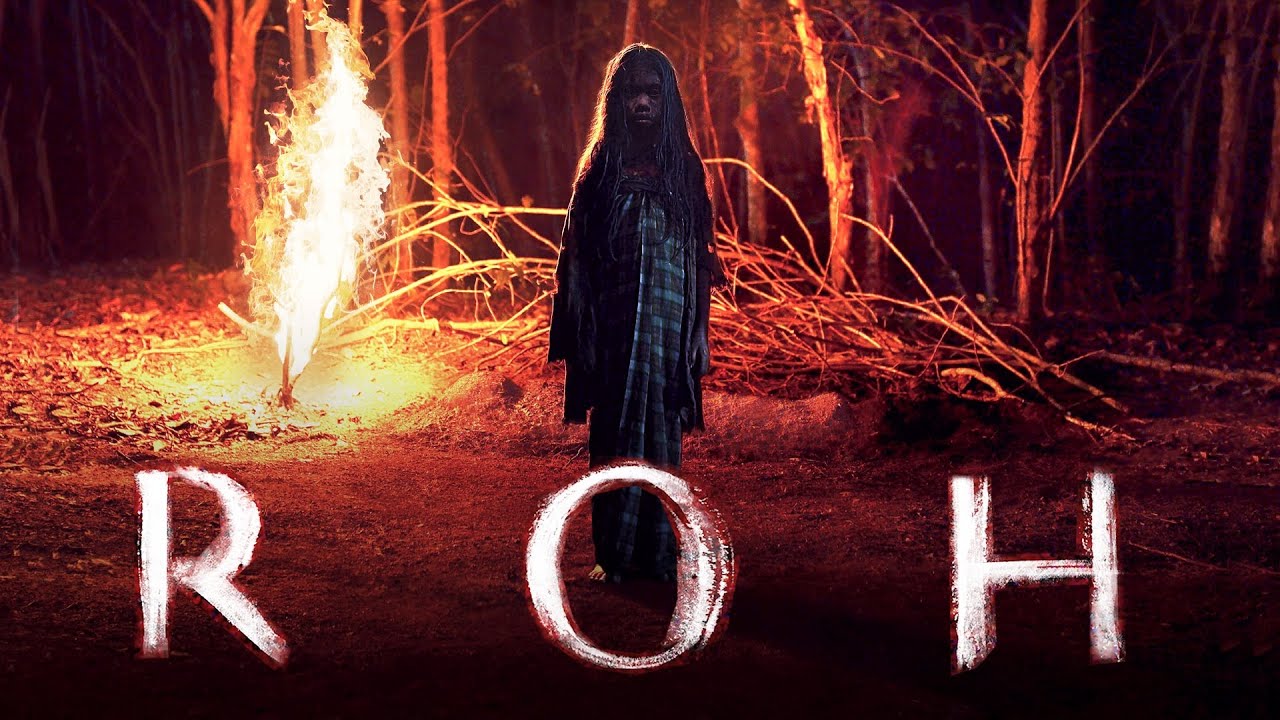 Cut off from civilization, a single mother puts her children on high alert when they bring home a young girl caked in clay. She tells of spirits and spirit hunters, but these are not mere superstitions. As more strangers show up on her doorstep, she quickly finds another reason to fear the forest. Malaysia's official submission to the 2021 Academy Awards.
"Commendably relies more on creative editing and the power of suggestion. Recommended." - The Sound View
Cast
Farah Ahmad

Mhia Farhana

Harith Haziq

June Lojong

Namron

Putri Qaseh
DVD Features
The Making of Roh featurette
Sound: 5.1 Surround & 2.0 Stereo
Discs: 1
"Atmospheric and grisly.... Roh succeeds as a spine-tingling baffler, hitting at nerves we can't quite articulate but feel all the same."

"Emir Ezwan's directorial debut is a spare, eerie tale rooted in folk superstitions that are rendered credibly vivid by its thick yet subtle atmospherics."

"Roh slowly builds to the cathartic release of scares genre aficionados crave. But, those watching will be invested thanks to the strong writing and characterizations, stunning score, and beautiful cinematography. "

"It's brilliantly executed, well-crafted, and stands out from the preceding month's horrors of horror. If I was to extend my glorification, it'll probably end up as one of the top ten films of the year. I love it. I simply do and I can't stop gushing over it. Roh did what it set out to do: unnerve me. It's just a bloody brilliant feature...."

"Emir's lean and skillfully constructed aesthetics keeps us hooked. Emir evokes a sense of existential dread with which we can easily connect in these crisis-ridden times. Roh ... sustains an atmosphere of trepidation till the end."

"Emir Ezwan's feature directorial debut Roh is easily one of the most haunting and unnerving films of the year. Following a family isolated from society who finds a mysterious young girl covered in clay alone in the forest, Roh is a near masterclass of tension and quiet horror.... "

"A corpse is placed in a field at the base of a dead tree. While most of the frights in "ROH" are similarly atmospheric in nature, that is refreshing in this age of heavy-handed horror. Ezwan, who co-wrote the screenplay with Amir Hafizi and Nazri M. Annuar, is someone to watch. Berklee School of Music graduate Reinchez Ng provides the marvelously spooky score. Cue the nightjars."

"There's nothing showy about Ezwan's feature debut. Instead, a raw but graceful understatement balances something supernatural with something profoundly earthly to deliver blood, dread and fear."

"[Ezwan's] filmic playground is the jungle and the dark, as inherently frightening as the dark forests in The Blair Witch Project and The Evil Dead."

"An unsettling film with a sinister setting, wonderful camera work, and a story that descends into some dark and gory places. Watch it. "

"The magnificent Malaysian horror film Roh (Soul) is an astounding achievement that deserves mountains of praise. It's a film I think every horror film needs to experience — both for the thrill of watching such a compelling and terrifyingly original vision and for the chance to discover a future master of horror at the beginning of a very promising career."

"Very highly recommended."

"Deceptively simple but deeply disturbing...strange and grisly phenomena occur without explanation, forcing you to sweat out the film's icy pace until the final, awful reveal… An impressive and promising debut."
Awards & Recognition
Official Selection
New York Asian Film Festival
Official Selection
Singapore Int'l. Film Festival
Official Selection
TOHorror Fantastic Film Fest
Official Selection
QCinema Int'l. Film Festival
Official Selection
Asian World Film Festival
You May Also Like...