Reflection
Directed by
Valentyn Vasyanovych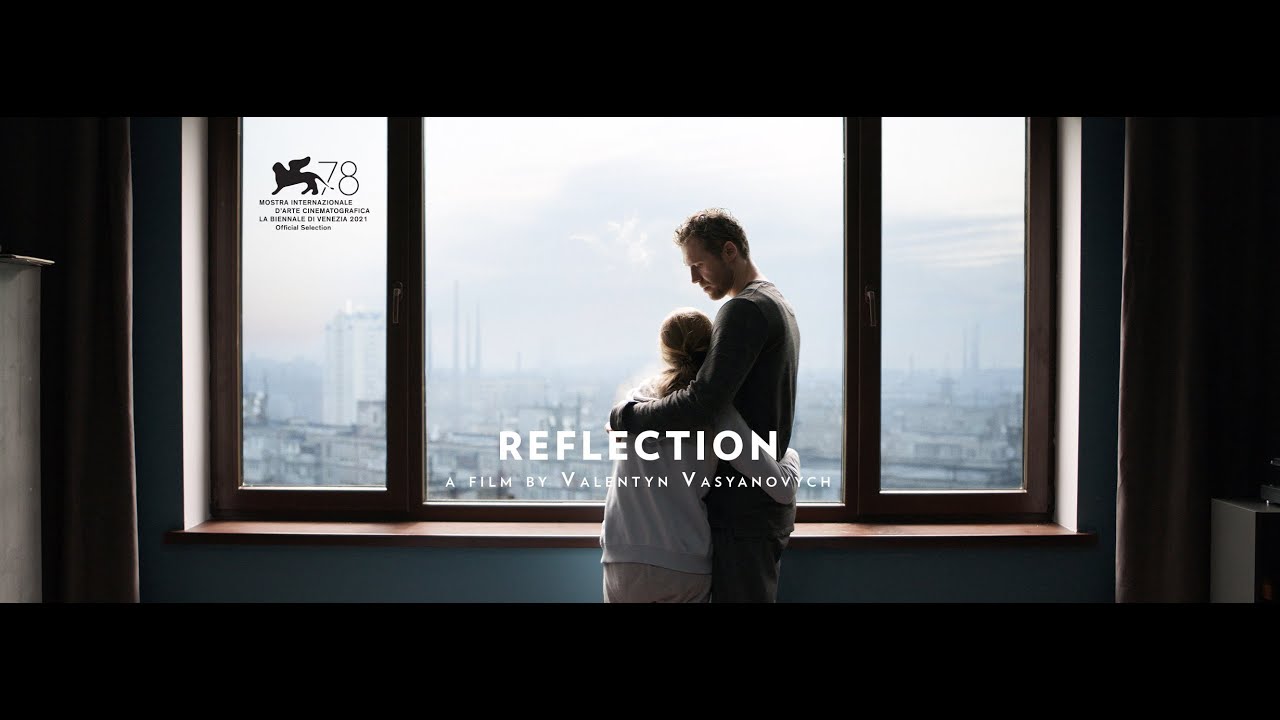 In 2014, Ukrainian surgeon Serhiy enlists to fight Russian military forces in the Donbass region, where he is captured by enemy soldiers. Now a prisoner of war, Serhiy is forced to witness horrifying scenes of humiliation and violence at the hands of the Russian invaders, his medical background co-opted to dispense mercy killings to the tortured. After his release, he returns to his comfortable middle-class apartment, still suffering from the trauma of his experiences. Looking inward, Serhiy tries to find a purpose in life by rebuilding his relationship with his daughter and ex-wife, learning how to be a human being again through being a father. Written, directed, produced, shot, and edited by acclaimed Ukrainian filmmaker Valentyn Vasyanovych, REFLECTION is a meticulously-composed depiction of pain - and redemption - that Variety called "one of the most intellectually provocative and rewarding films" of the 2021 Venice Film Festival.
"Recommended for large college collections, especially for those with an emphasis on war, psychology, trauma, and parenting. Recommended for mature audiences, especially those with an interest in current events. This is very relevant to events in Ukraine at this time. It would also be a very useful selection in ethics and philosophy classes; it presents some choices, and some responses to those choices, that would provoke discussion in the classroom." - EMRO

"Reflection is a startling depiction of what war is like and the toll it takes on not just the soldiers, but families waiting at home. It is a moving film that shows the merciless undertakings of war and how those in it have to struggle to regain their lives...Reflection is an excellent movie for those majoring in psychology. The film shows the reality of war and the post-traumatic stress disorder that originates from war." - Video Librarian
Cast
Roman Lutskyi

Andriy Rymaruk

Stanislav Aseyev

Oleksandr Danyliuk
"A compelling statement on the horrors of armed conflict, specifically here the early days of the still-ongoing Russo-Ukrainian War."

"Critic's Pick! It would be a bracing, haunting work even if it weren't so timely. "

"There are no easy answers in this thought-provoking film from Vasyanovych: another dark and disturbing watch with tiny glimmers of beauty."

"A remarkable work from a remarkable director who is perhaps still weighing up the demands of uncompromising rigour and those of accessibility."

"There is a deeper, more nuanced story worked through here about betrayal and redemption, mercy and survival, all played out with great restraint thanks to Lutskiy's subtle performance. "

"A profound meditation on war, fate and belief."

"A painful observation of a nation's suffering through the microcosm of a singular protagonist. Vasyanovych has an ability goad us into disturbing but necessary contemplation past the final credits of a grueling, beautifully shot film."

"Mark my words: Vasyanovych is the real deal. His almost surrealist formalist approach to filmmaking is akin to the works of Swedish master Roy Andersson, sans humor, combined with the gravitas and emotional punch of Andrey Zvyagintsev. Reflection... is a truly impactful and impressive film."

"A poignant and poetic film."
Awards & Recognition
Nominated
Golden Lion
Venice Film Festival
Official Selection
Toronto Int'l. Film Festival
Official Selection
Thessaloniki Int'l. Film Festival
Official Selection
Busan Int'l. Film Festival
Official Selection
Tallinn Black Nights Film Festival
Official Selection
Denver Int'l. Film Festival
Official Selection
Hamburg Film Festival
You May Also Like...