Rafiki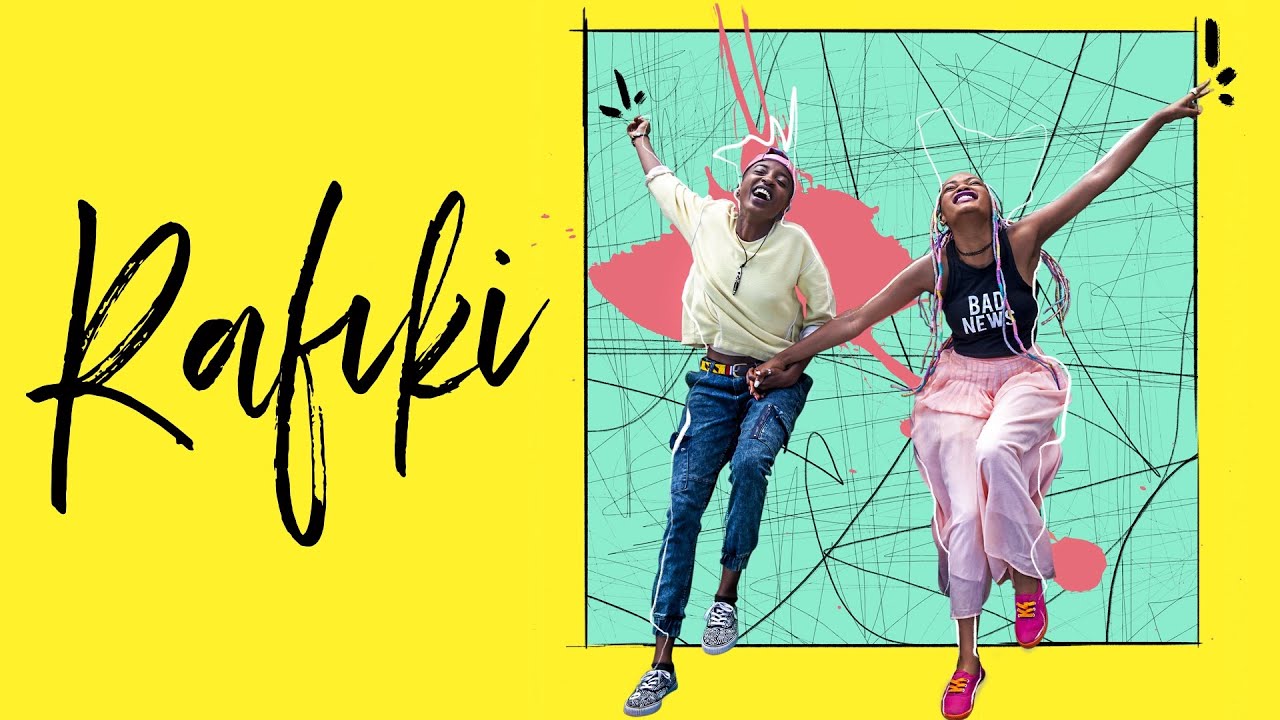 ---
To submit an order, request a preview screener, or ask a question contact Maxwell Wolkin
Bursting with the colorful street style & music of Nairobi's vibrant youth culture, RAFIKI is a tender love story between two young women in a country that still criminalizes homosexuality. Kena and Ziki have long been told that "good Kenyan girls become good Kenyan wives" - but they yearn for something more. Despite the political rivalry between their families, the girls encourage each other to pursue their dreams in a conservative society. When love blossoms between them, Kena and Ziki must choose between happiness and safety.

Initially banned in Kenya for its positive portrayal of queer romance, RAFIKI won a landmark supreme court case chipping away at Kenyan anti-LGBT legislation. Featuring remarkable performances by newcomers Samantha Mugatsia and Sheila Munyiva, RAFIKI is a hip tale of first love "reminiscent of the early work of Spike Lee" (Screen Daily) that's "impossible not to celebrate" (Variety)!
"[A]t home, where homosexuality remains a criminal offense, "Rafiki" has been slapped with a ban for its positive representation — a state of affairs that makes this lively, brightly performed film impossible not to celebrate...."

"[A] vibrant, pulsing piece of work, keying off the joy of young love and unexpected discovery. "

"[W]ith Rafiki, the director has produced a wholly new vision of African filmmaking that is vibrant, compassionate, and joyous."

"A burst of unfiltered teenage energy. Lively and full of vision! [Kahiu] has a wonderful eye for detail and lyricism."

"A dynamic, smoothly-executed tale of impossible love that brings fresh energy to a subject that may seem overly familiar to western eyes. ...[R]eminiscent of the early work of Spike Lee."

"[B]y framing an effervescent lesbian romance against a backdrop of political allegiance and the societal taboos surrounding LGBTQ rights, Rafiki finds its voice – and deserves to shout it, loud and clear."

"The story's simplicity and directness are a big part of its charm."
Awards & Recognition
Official Selection
Cannes Film Festival
Official Selection
Toronto Int'l. Film Festival
Winner
Audience Award - Best Narrative Feature
NewFest
Winner
Jury Award for Best Feature
OUTShine Film Festival
Official Selection
Chicago Int'l. Film Festival
Official Selection
Sydney Film Festival
Official Selection
NewFest
You May Also Like...