Cocoon
Directed by
Leonie Krippendorff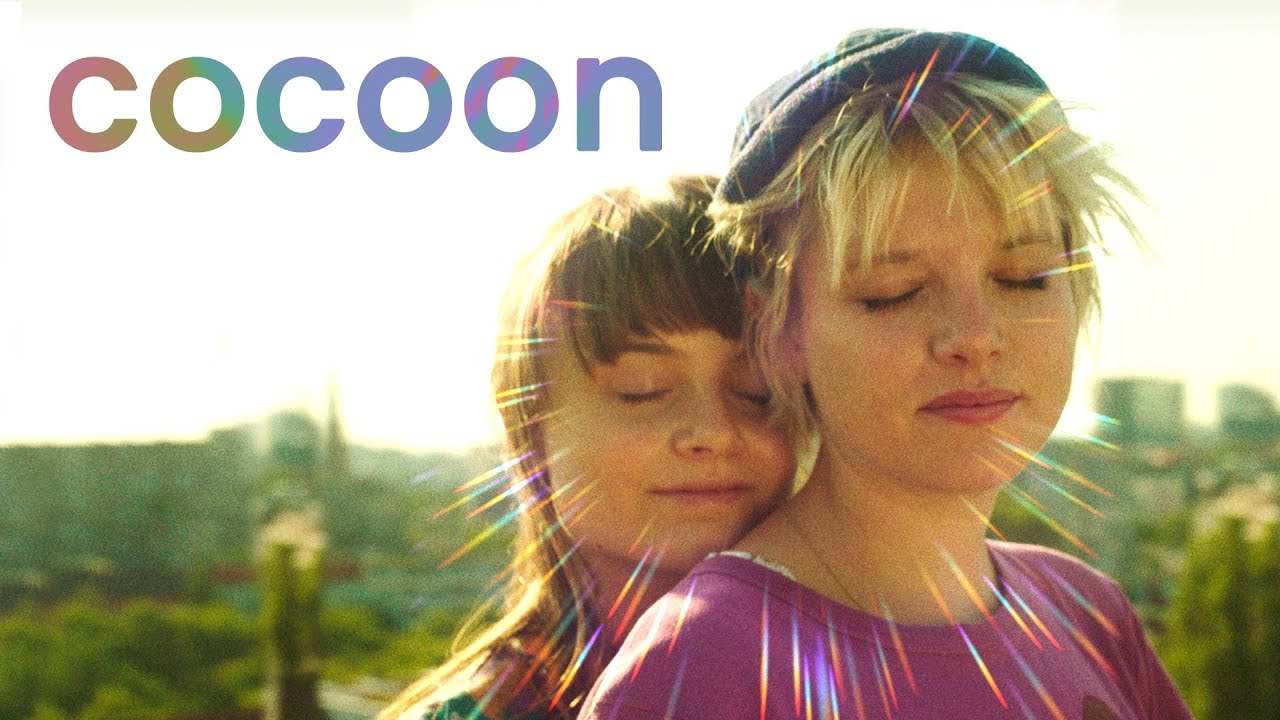 Described as "seductive and well-acted" (The Guardian), Cocoon tells the coming-of-age transformation of Nora, a 14-year-old from Berlin, over the course of one blisteringly hot summer. A shy girl with a troubled mother and loving but boy-crazy older sister, Nora must contend with the many tribulations of early teenage years largely by herself. She gets her period for the first time, falls in love with another girl, has her heart broken, and, inevitably, learns to stand up for herself and what she wants. Shot with a deep understanding of teenage-girl desires, Cocoon is a sun-soaked tale of one girl's self-discovery on the cusp of young adulthood.
"Cocoon fits comfortably in with the recent string of female-directed films dealing with sexuality and would fit well in any media librarian's drama or coming-of-age sections. It would also make for great pride or LGBTQ+ library and educational programming." - Video Librarian

"Unflinching, honest, and frank. Recommended." - The Sound View
Cast
Lena Urzendowsky

Jella Haase

Lena Klenke

Elina Vildanova
DVD Features
Summer of Bees
Directed by Ida-Maria Olva
Finland
Finnish with English subtitles
22 minutes

When recent college dropout Eedi starts beekeeping with her mother, the two begin to reconcile their differences and build new bonds.

Discs: 1
"Krippendorff's feature debut feels fresh and authentic, both in terms of the performances, and in the film's restless sense of place, the culturally mixed Kreuzberg neighbourhood of Kottbusser Tor."

"An authentic, queer coming-of-age story takes place in the summer streets of Berlin in the award-winning, Cocoon: writer and director Leonie Krippendorff's second full-length feature. Following a young 14-year-old girl's metamorphosis as she experiences quintessential Berlin teen life, the film is a tender comment on sexuality, womanhood and growing up in general. The drama, with its strong performances and artistic shots, creates a warm yet slow-burn viewing experience and positions itself as a strong love letter to both the city and its new generation. "

"The acting in Leonie Krippendorff's tale of sexual awakening is outstanding, as a girl comes out during a hot Berlin summer."

"Krippendorff crafts a stunningly alluring narrative of feminine intimacy."

"[A] balmy introduction to adult feelings of desire and belonging."

"Krippendorff's film emerges as its own uniquely tender thing: a depiction of sexual awakening that beautifully captures the moment when adolescence tips into adulthood."

"Leonie Krippendorff's engaging coming-of-age drama is one of the best teen dramas of the year."

"Leonie Krippendorf's queer teen romance is a sun-kissed story of growth and metamorphosis."

"Writer-director Leonie Krippendorff's second feature offers a warm and authentic look at that awkward middle ground between adolescence and adulthood, as bodies mature and minds fight through a jungle of uncertain thoughts and emotions. "

"A perfectly pitched teenage drama that dodges adolescent film clichés with delicacy and sensitivity. You'll remember the firsts in your life, smile, and be thankful for hindsight."

"Edgy, slick but wide-eyed, this is a whimsical romance played against the salacious calamity of teenagehood. "

"This is a tender and softly affecting addition to the crowded coming-of-age genre."

"Lena Urzendowsky gives a rich and heartfelt performance."

"Urzendowsky is a revelation as Nora."
Awards & Recognition
Winner
4 Awards
Santo Domingo OutFest
Nominated
Crystal Bear
Berlin Int'l. Film Festival
Nominated
Best Film
German Film Critics Association Awards
Nominated
New Directors Competition
São Paulo Int'l. Film Festival
Nominated
Best Feature Film
Guadalajara Int'l. Film Festival
Official Selection
OutFest
Official Selection
Frameline LGBTQ Film Festival
Official Selection
Reeling: Chicago LGBT Int'l. Film Festival
Official Selection
Seattle Queer Film Festival
Official Selection
Kristiansand Int'l. Children's Film Festival
Official Selection
BUFF Malmö Int'l. Children & Young People's Festival
Official Selection
Image et Nation Montreal
You May Also Like...