A Radiant Girl
Directed by
Sandrine Kiberlain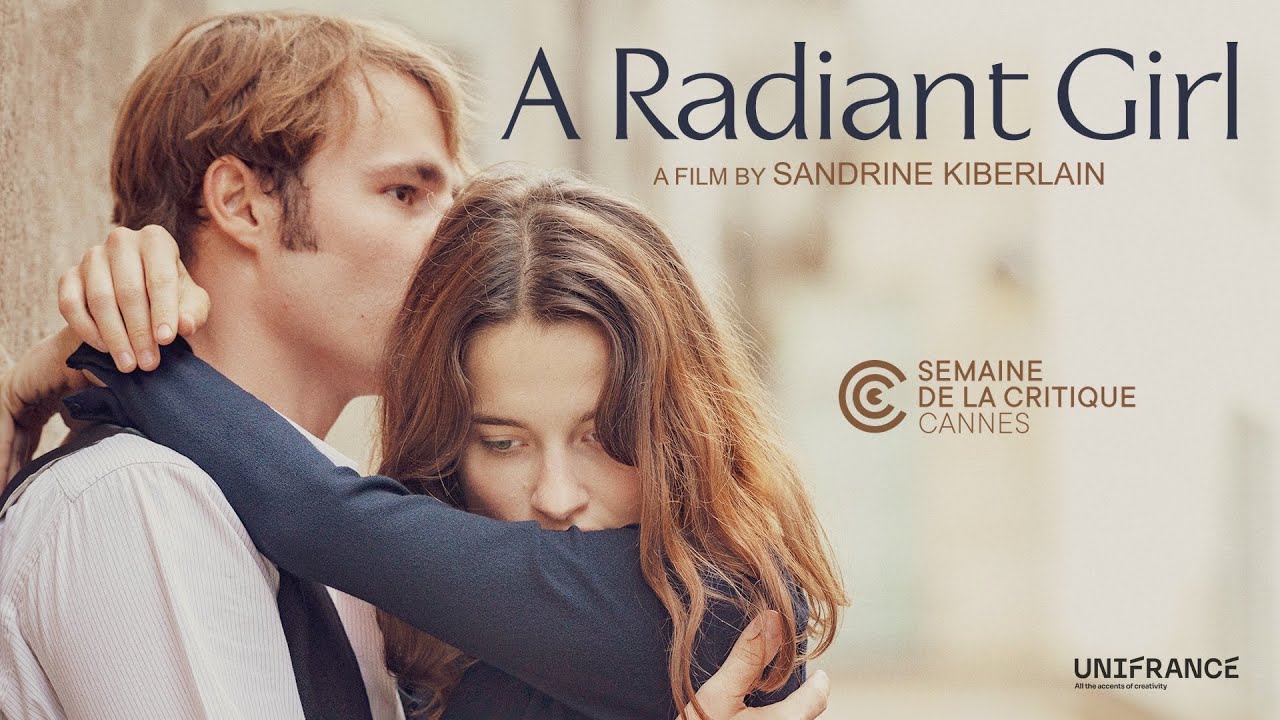 Paris, summer 1942. Irene (Rebecca Marder) is a 19-year-old aspiring actress without a care in the world. Her family watches her discover friends, new love and a passion for the theater, all the while without her realizing that time is running out. Legendary French actress Sandrine Kiberlain makes her directorial debut with this allegorical coming-of-age drama set in Nazi-occupied France, that is in turns enchanting and devastating, anchored by a star-making lead performance by Marder "which more than delivers on the luminous promise of the English title" (Screen Daily). A RADIANT GIRL shows us both the dangers of complacency in the face of fascism, as well as the moments of beauty that are possible even under the hardest of circumstances.
"At heart, A Radiant Girl is a family drama--Irene lives with her older brother, tough Grandmother, and loving but conflicted father, all played naturalistically and with believable pathos. Though the brunt of the conflict falls squarely on her father's shoulders, it is Irene's coming of age that the film focuses on. She falls in love and embraces drama with passion, showers her father and brother with equal parts love and derision, and worries her father endlessly. She seems to have only an inkling of the darkness that surrounds her, which makes the quiet, but devastating ending moment all the more poignant. Recommended." - EMRO
Cast
Rebecca Marder

André Marcon

Anthony Bajon

Françoise Widhoff
DVD Features
BONUS:
French Institute Alliance Française Q&A with director Sandrine Kiberlain and actress Rebecca Marder, moderated by Columbia University Film Professor Annette Insdorf.
 
BONUS SHORT FILM:

FINE
Directed by Maya Yadlin
Israel | Hebrew with English subtitles | 9 minutes

A song on the car stereo ignites a violent rift between a mother and father and their two daughters, bringing their family road trip to a dramatic halt.

Discs: 1
"Calling upon "The Diary of Anne Frank" and "The Journal of Hélène Berr" as well as recollections shared by her own family to process the events of the period through the eyes of a young woman, Kiberlain infuses Irène's story with a more contemporary immediacy, assisted by cinematographer Guillaume Schiffman's energetic camerawork… there are no false moves in Marder's truly radiant lead performance."

"Impressive… Through an affecting mix of comedy, romance and drama, A Radiant Girl sounds a warning about the perils of not looking directly at tough realities. And yet it's so alive from moment to moment, so finely attuned to the emotional lives of its characters, that it never feels like a history lesson dressed up as narrative."

"A promising debut from actor-turned-director Kiberlain, and in Marder, we may be witnessing the birth of a new leading lady in French cinema."

"There's plenty to engage in A Radiant Girl, not least a performance by Rebecca Marder which more than delivers on the luminous promise of the English title."

"Radiant is the right word to describe Rebecca Marder as Irène, an aspiring actress on the brink of first love. From her first seconds on-screen, we are immediately entranced by her open, trusting, vulnerable face… Most Holocaust dramas show us the trains, the barbed wire, and the starving prisoners. This movie shows us what happened before, making the story real by making us identify with the people who were lost."

"Between Marder's exquisite performance and Kiberlain's powerful yet subdued storytelling, radiant is the perfect word to summarise the writer-director's feature debut."

"Kiberlain presents an adeptly conceived character portrait contained in just the right way to remain chillingly effective and memorable."

"There's something incredibly poignant about watching someone happily going about their everyday life with no idea that history is coming for them, inescapably and inexorably… Kiberlain lets it all unfold gracefully, letting Irène's girlish enthusiasm and innocence stand in contrast to viewers' knowledge of the grim future in store for Paris' Jewish population. As a result, there's a tension underlying even the film's lightest, sweetest moments — but that tension is exactly what makes A Radiant Girl so powerful."

"A deeply personal film for Kiberlain, partly inspired by her own family history, it is a haunting depiction of everyday life under fascism and a timely reminder that the echoes of the past can still be heard today — and we would do well to listen… A Radiant Girl is a film where horrors hover on the edge of every frame, out of sight but never truly out of mind. That doesn't take away from its moments of great beauty; rather, it accentuates them as something all the more valuable, for they may be fleeting."

"Marder does indeed live up to the film's title as the infectiously vivacious Irene, and "A Radiant Girl" is laced with enlivening bursts of creativity.... Making the most of a moment isn't only a skill of Kiberlain's, but a means of survival in "A Radiant Girl" when it's clear there's no assurances of how long it'll last."

"Sandrine Kiberlain's début feature, A Radiant Girl... contains sparkling moments of illumination where the historical context of Paris in the summer of 1942 enters into a dialogue with lines by Marivaux from 1740, as well as a coming-of-age tale that is as old and new as theatre itself."

"Marder is a radiant actress, her face an open book. She plays Irène as a young woman with joie de vivre and excitement, and perhaps some willful blindness about the political situation around her. Part of what differentiates A Radiant Girl from other holocaust dramas is that Kiberlain is less interested in telegraphing future harm than she is in showing the psychological impacts of even small losses of civil liberties. "

"To put it simply, A Radiant Girl is something special. A unique yet incredibly effective blend of both the best and worst of humanity, the film is as charming as it is devastating."

"A Radiant Girl offers a chilling look at fascism's accumulating evil in a way that lulls its audience into a sense of complacency — a pointed mirroring — and then pierces right straight through the heart when it's least expected."

"A masterfully assembled coming-of-age that falls in love, enchants, unsettles, and breaks your heart."

"Rebecca Marder is marvelous in the leading role of Irene and delivers a star-making performance in A Radiant Girl."
Awards & Recognition
Winner
Best Screenplay
Torino Film Festival
Nominated
Golden Camera
Cannes Film Festival
Official Selection
Miami Jewish Film Festival
Official Selection
Philadelphia Jewish Film Festival
Official Selection
Toronto Jewish Film Festival
You May Also Like...