A Bag of Marbles
Directed by
Christian Duguay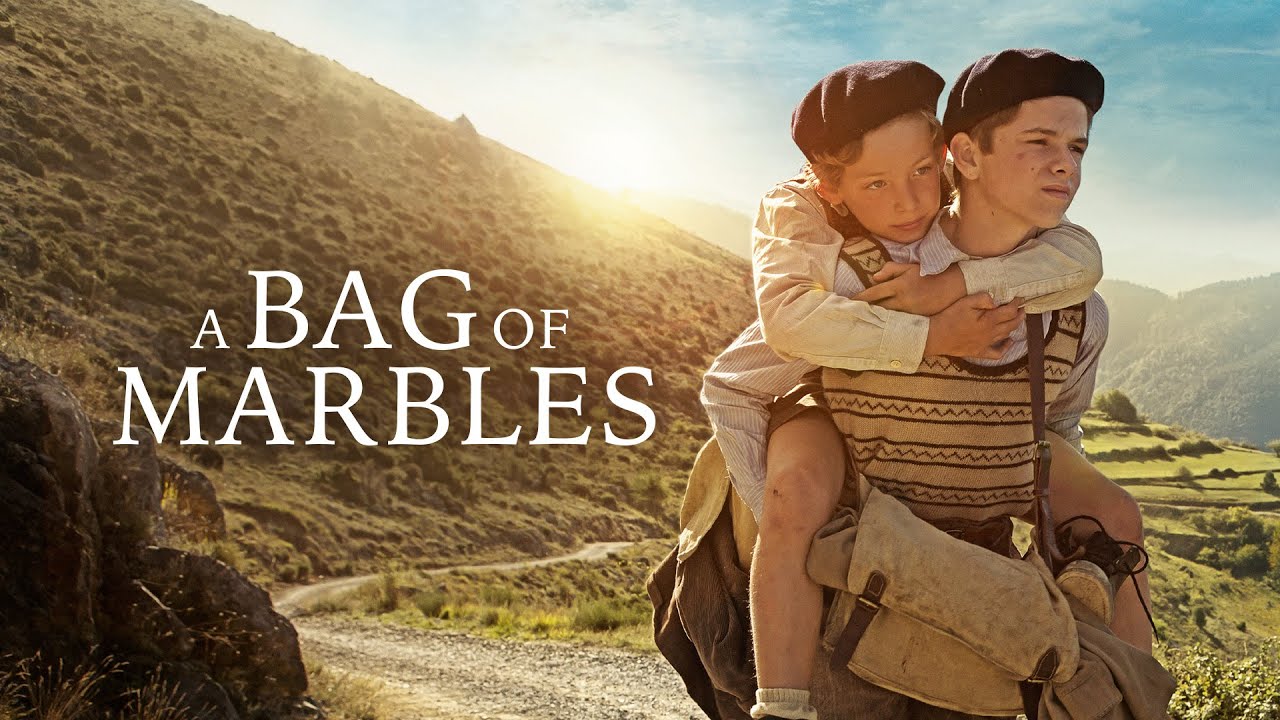 After the Nazis invade Paris, 10-year-old Joseph has little understanding of the peril surrounding him and thinks nothing of swapping his yellow star for a bag of marbles. His parents, however, realize that escape may be their only chance of survival, so they send Joseph and his older brother Maurice on their own into the "free zone" of Vichy France. Traveling on foot across dangerous territory, the boys must use all their ingenuity and courage to reach safety and reunite with their family.

A moving adaptation of Joseph Joffo's bestselling autobiographical novel, A BAG OF MARBLES recounts an incredible true story of strength and resilience.
"This second French production based on the 1973 autobiographical novel by Joseph Joffo is a stirring, often heartbreaking story about a Jewish family separated repeatedly by the imminent threat of capture by Nazis. The bulk of the film follows the sometimes harrowing adventures of two young brothers, Joseph and Maurice, who escape Paris in 1942 at the direction of their parents and barely make their way to Vichy France, where life is temporarily bustling...Director Christian Duguay embraces the narrative's urgency, amplifying every emotion, every greeting and goodbye, every act of decency, by upping the stakes. Recommended." - Video Librarian
Cast
Dorian Le Clech

Batyste Fleurial

Patrick Bruel

Elsa Zylberstein

Bernard Campan
"The great value of Christian Duguay's "A Bag of Marbles" is the degree to which it makes such a barbaric and bewildering chapter in human history comprehensible for young audiences. "

"This isn't the first film to try to deal with the horrors of the Holocaust from a child's perspective, but it's tricky material, and this one succeeds because it is direct and forthright."

"First-rate example of making difficult history relateable to younger generation...Lovely, clever boys' war story movingly imparts history about the Holocaust and family."

"The writing and its attendant characterizations have an undeniable integrity, the particular historical detail offered by the story is not common in films about this era, and the lead performers are moving."

"A poignant crowd pleaser with cross-over appeal that challenges your emotions and engages the human spirit."

"The movie's strength is that it follows the rhythm of the boys' journey, and mixes the comedy and tragedy well, often in the course of a single scene. The script highlights the brothers' resilience, as well as their vulnerability."

"A Bag of Marbles is a worthy entry into the cinematic Holocaust library."

"A feel-good tale of Holocaust survival... A gentle focus on family and persistence."
Awards & Recognition
Winner
Audience Award
Philadelphia Jewish Film Festival
Official Selection
Belgrade Film Festival
Official Selection
Beijing Int'l. Film Festival
You May Also Like...