Zombi Child
Directed by
Bertrand Bonello
Haiti, 1962. A man is brought back from the dead only to be sent to the living hell of the sugarcane fields. In Paris, 55 years later, at the prestigious Légion d'honneur boarding school, a Haitian girl confesses an old family secret to a group of new friends - never imagining that this strange tale will convince a heartbroken classmate to do the unthinkable.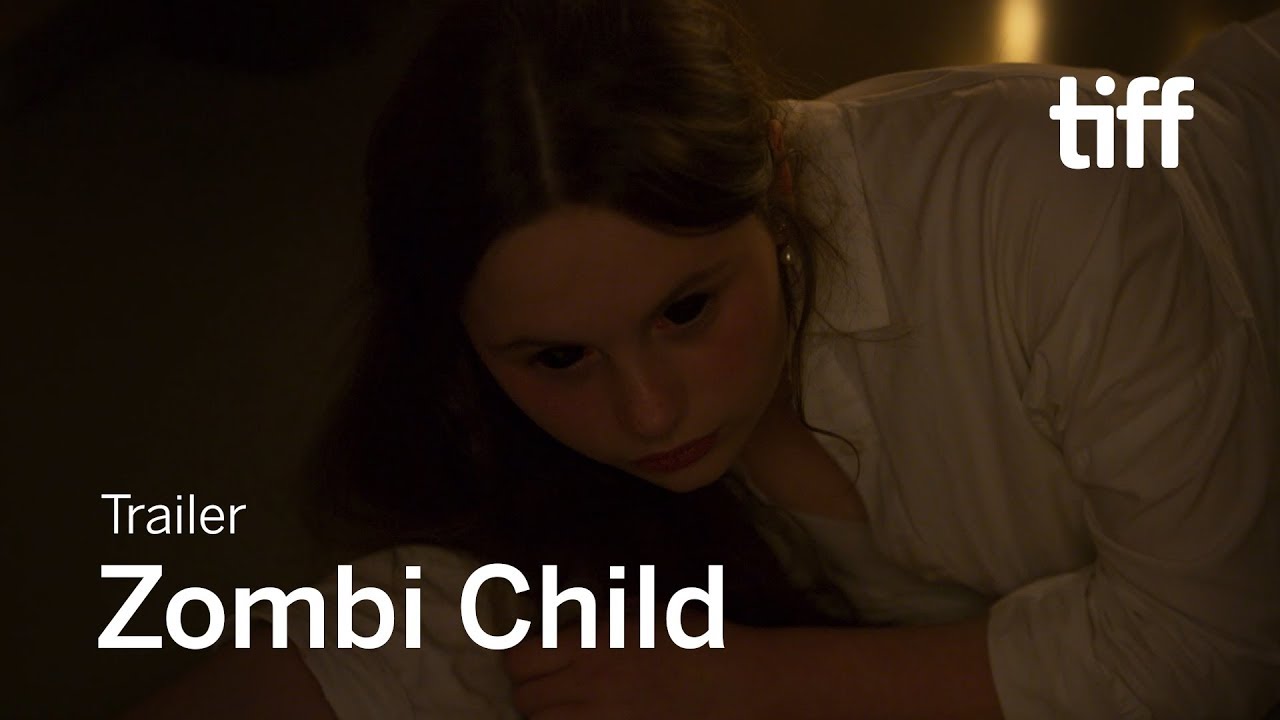 "Mixing political commentary, ethnography, teenage melodrama and genre horror, the film is an unashamedly cerebral study of multiple themes – colonialism, revolution, liberalism, racial difference and female desire - with its unconventional narrative structure taking us a journey that's as intellectually demanding as it is compelling. Bonello takes Haitian history and culture absolutely seriously, and in juxtaposing them with the most exclusively white French experience imaginable..., Zombi Child poses timely and provocative questions. Crisp lensing by Yves Cape, Katia Wyszkop's design, and music by artists including rapper Damso, plus Bonello himself, combine to make a richly conceived piece. Strong performances from the young cast, including charismatic newcomer Louimat, make this a zombi drama that's not undead but bracingly alive."

"Instead of overlaying modern-day signifiers on a period piece setting, as he did in House of Pleasures, Zombi Child suggests two temporalities that exist parallel to each other. And the anxiety this creates—through discursive editing and match cuts—leads to a feverish payoff, one that uses genre and supernatural elements to further Bonello's idea of there being one historical continuity."

"Folding history onto itself more explicitly than any of Bonello's previous films, "Zombi Child" peels back centuries of racist stereotypes to rescue Voodoo from the stuff of black magic and portray it instead as a kind of communion — a communion between spirits, a communion between generations, and a communion between the dislocated joints of an empire. [E]ven the most terrifying scenes are rooted in something real."

"Bonello's exquisite use of craft, including poetic day-for-night photography by Yves Cape (Holy Motors) and a strong electro-rock score, is definitely a plus, creating an ambiance that bewitchingly accompanies the action. "

"A captivating cinematic experience, Zombi Child is a sorority film about a culture whose members live in the constant presence of death as a result of a powerful and potentially violent link, implicitly referencing topics such as the karma of slavery, the betrayal of values, the loss of memory, the sense of belonging to a community, the power of spirits, myths and reality, the doors of our imagination, etc. These many themes (among others) are very subtly hinted at by Bertrand Bonello from beneath the cloak of what seems to be a modern, girl-focused teen movie but which is actually crossed with a historical film and a semi-ethnographic documentary. It's a surprising and fascinating mix which will require more than one viewing to reveal all of its earthly secrets."

"It gets under your skin, with the audacious and cunning mystique of a magician who always has one more trick prepared. Bonello leaves us hypnotised and hungrily begging for more."

"[W]hat it has going for it is Bonello's typically seductive craftsmanship—his way with a suggestive cut or a perfect needle drop. I knew from the prologue, a stretch of hypnotically wordless visual storytelling, that I was back in the hands of a filmmaker who'd make the journey worth taking."

"The most direct confrontation with the zombie figure, however, could be found in Bertrand Bonello's Zombi Child, a highlight of the parallel Directors Fortnight section, and indeed of the entire festival. As always with Bonello, the film is both conceptual and visceral as it builds up a dialectical charge between its two storylines and functions equally as a delirious teen-horror reverie, a serious study of the zombie myth, and an open-ended riff on the persistence of the colonial past."

"Zombi Child is a stirring and highly peculiar piece of work. The Haiti-set sequences are richly atmospheric while sensitive to the material. The horror lies in the zombie's experience and how it serves as a metaphor for a nation's history: enslaved, controlled, debased. Yves Cape's cinematography here is positively stunning. Silvery moonlight, long drapes of shadow, bodies staggering in the dark, sugarcane fields cast in an eerie nocturnal glow. Bonello's own Tangerine Dream-style score, too, lends the film a crucial nightmarish potency."

"Zombi Child is the kind of lithe and lucid dream that gets its tendrils round your brain stem, so that when all hell finally breaks loose, you can't jolt yourself awake from its grip."

"Bonello's deep love for genre, his detailed research into the Haitian culture and his handle on the deft art of making you care for his characters results in a poetic and incredibly moving film."

"Zombi Child is suspenseful and watchable thanks to impressively sublime uses of lighting and colour, a contrast between earnest teen girl romantic fantasy and arch humour and bursts of pop music. It all culminates in a wildly flamboyant finale, but the shift to standard horror mode ends up being the movie's biggest shock."
Nominated
Queer Palm
Cannes Film Festival
Official Selection
Toronto Int'l. Film Festival
Official Selection
New York Film Festival
Official Selection
Jerusalem Film Festival
Official Selection
BFI London Film Festival