Wildland
Directed by
Jeanette Nordahl
Following a car accident, which kills her mother, 17-year old Ida moves in with her estranged aunt and her aunt's grown sons. The home is filled with physical tenderness and love, but outside of the home, the family leads a violent and criminal life. When an unforeseen murder pressures the family and their loyalty to each other, tension builds as love and violence become impossible to separate. Ida is faced with the same question her mother faced before her: What are you willing to sacrifice for your family?
Director & Cast
Director:

Jeanette Nordahl

Starring:

Sandra Guldberg Kampp

Starring:

Sidse Babett Knudsen

Starring:

Joachim Fjelstrup

Starring:

Elliott Crosset Hove

Starring:

Besir Zeciri
Where to Watch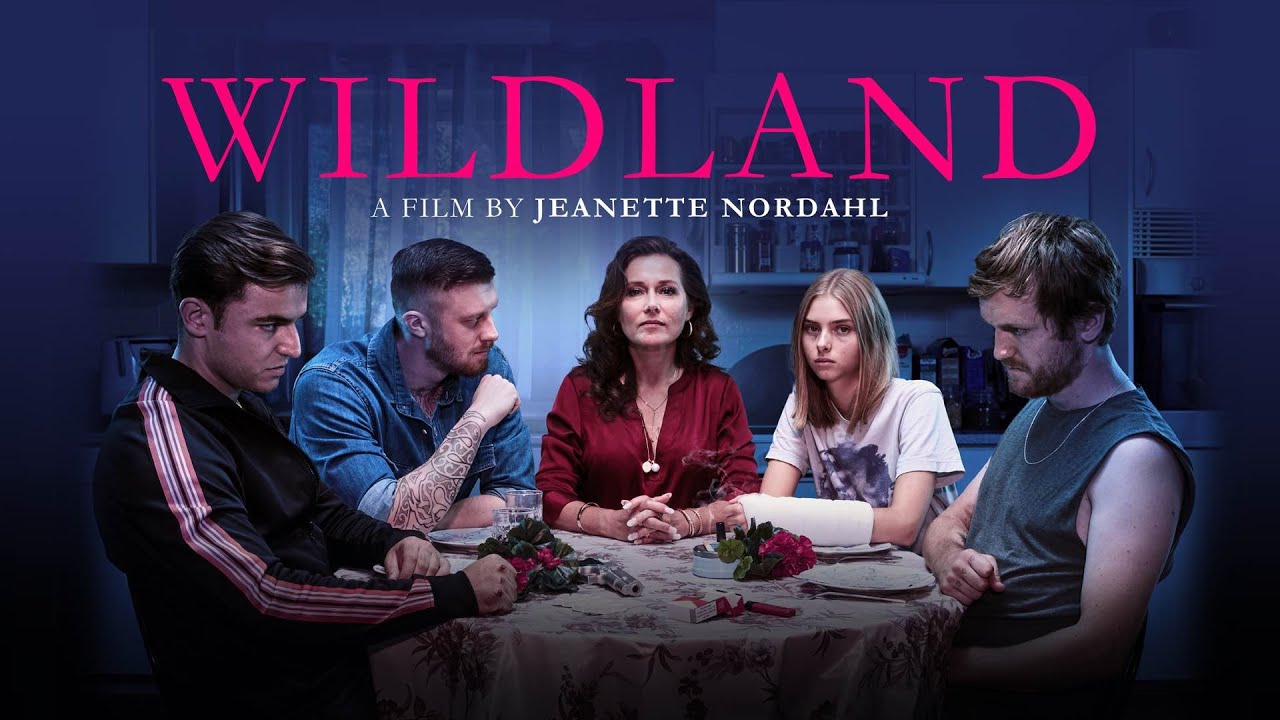 "Family ties prove a deadly bind in this impressive Danish debut. Comparisons are odious, yet Wildland's Australian roots are impossible to ignore. But this Danish drama about a 17 year-old girl who moves in with a criminal clan headed up by a brassy family-focused matriarch is, like David Michod's film of a decade ago, destined to impress. "

"Danish film-maker Jeanette Nordahl has served her time as a second-unit director on TV's Borgen. Now, presenting her debut feature at Berlin, she gives us an insidiously horrible and thrilling Scandi noir of her own – written by Ingeborg Topsøe. It exerts a nasty grip."

"[T]he star attraction here... is the reliably compelling Sidse Babett Knudsen. As the smilingly ruthless den mother to three variously unhinged male thugs, exuding equal parts soccer mom and brothel madam energy, the "Borgen" star is the one who pulls your gaze in any given scene."

"Wildland ... packs a subtly powerful punch. Nordahl and talented DP David Gallego (Embrace of the Serpent) do a good job staging the handful of action scenes with stark and brutal intensity...."

"A strikingly confident debut from a director and star seemingly destined for much bigger things."

"An excellent Danish dark drama written and directed by women and seen through a woman's perspective. Wildland portrays a young girl's coming-of-age story within the expressionistic format of a lurid crime thriller."

"Wildland, the debut feature from director Jeanette Nordahl, is an evocative portrait of the darker side of family. "

"[S]ome inspired confrontations, and a commanding performance by Sidse Babett Knudsen, who plays the hot-and-cold matriarch, Bodil, makes "Wildland" an absorbing and highly watchable psychodrama."

"This is Denmark's answer to David Michôd's Animal Kingdom - a probing, sometimes tense portrait of a dysfunctional household in thrall to a tough, toxic matriarch determined to keep the bloodline going while controlling every aspect of its flow."

"Wildland is an original, a compelling gangster film unusually driven by women and told in stark, measured strokes. A unique calling card for director Jeanette Nordahl."

"Danish director Jeanette Nordahl's Wildland (originally Kød & blod, or "flesh and blood") resolves as a domestic implosion in the vein of David Michôd's Animal Kingdom. Nordahl is the real deal. I can't wait to see what she does next. "

"This taut, tense and extremely bleak Scandinoir drama is highly moving."

"A compelling 90 minutes featuring some of the best performances you'll see in European cinema all year."

"With Wildland, Nordahl has crafted a family portrait that deals in discomforting truths about motherhood and sacrifice. It simmers with palpable tension and sets an oppressive tone of fear and paranoia as it examines how difficult it can be to escape from a toxic combination of circumstance and family ties."

"A tense, suspenseful piece of storytelling and a showcase for a treacherously mercurial performance from Knudsen as the fearsome matriarch."

"Surprisingly moving, Wildland places director Nordahl as one to watch."

"A gripping character study navigating a disheartened, doomed coming-of-age."

"Director Jeanette Nordahl handles her story beautifully and at the drama's heart is Bodil, the watchful matriarch whose displeasure is to be feared."

"This is a supremely suspenseful slice of Scandi crime thanks to Nordahl's confident direction and a pair of outstanding performances from Kampp and Knudsen. "

"Dark and moody, this Danish drama stirs deep emotions into a churning crime thriller."
Winner
Best Film
Free Zone Film Festival
Nominated
Best First Feature
Berlin Int'l. Film Festival
Nominated
Teddy
Berlin Int'l. Film Festival
Nominated
Golden Puffin
Reykjavik Int'l. Film Festival
Nominated
Golden Eye
Zurich Film Festival
Nominated
Best First Film Feature
Jerusalem Film Festival
Nominated
5 Awards
Danish Film Awards
Official Selection
Thessaloniki Int'l. Film Festival