The Sower
Directed by
Marine Francen
The winner of the prestigious New Director competition at the San Sebastian Film Festival, Marine Francen's debut is a sensual, visually stunning historical romance. In 1851, France's autocratic President Louis-Napoléon Bonaparte has ordered the arrest of all the men of a remote mountain farming village following a Republican uprising. The women spend years in total isolation, forced to tend the crops themselves. Some women have lost their husbands; others, like the shy but inwardly strong Violette, suddenly have no chance of experiencing physical love or motherhood. The women take an oath: if a man comes, they will share him as a lover. When a mysterious and handsome stranger arrives, he ignites passions and jealousies that threaten to destroy the tight-knit community. In the vein of THE BEGUILED and THE GUARDIANS, Marine Francen strikingly beautiful first feature is a part of a new wave of female-focused historical drama.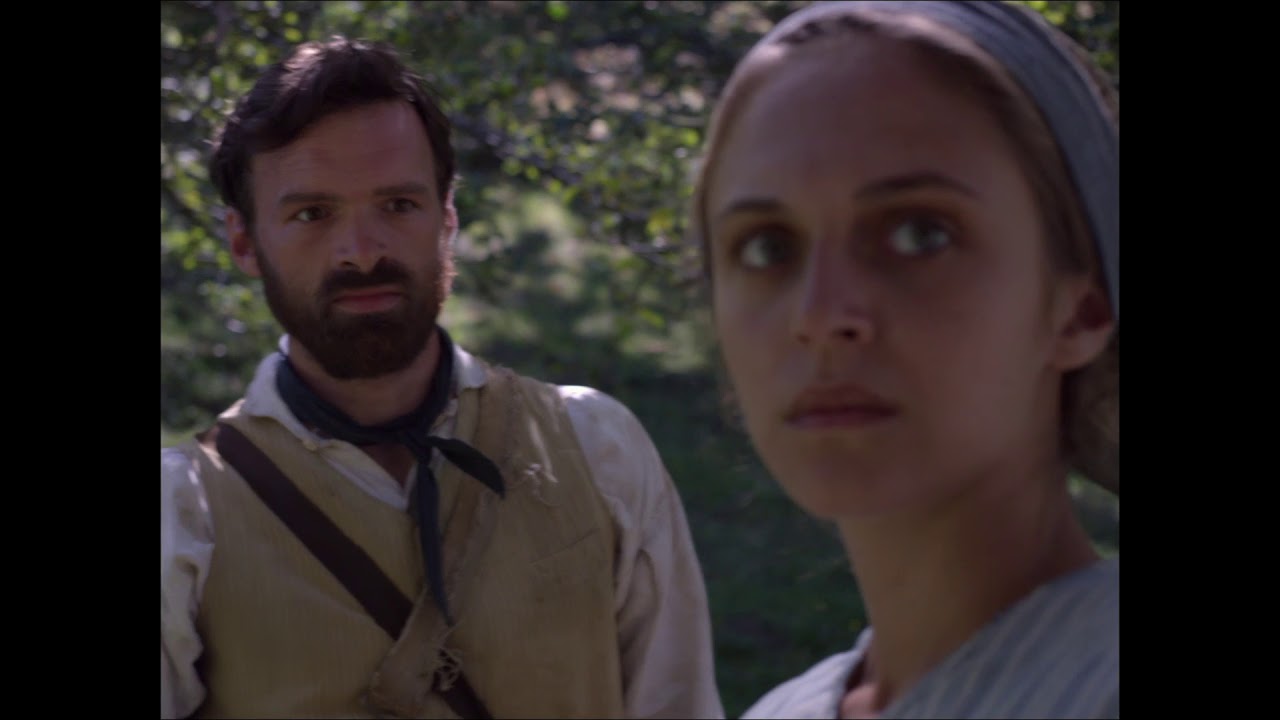 "The Beguiled meets Black Narcissus in debutante writer-director Marine Francen's The Sower, a finely etched miniature of quietly cumulative emotional impact."

"[A] seductive first feature.... Ravishingly shot... with quietly authoritative performances by an almost exclusively female cast...."

"A luscious celebration of 19th century bucolic fertility...."
Winner
New Director Competition
San Sebastian Film Festival
Official Selection
Leeds Film Festival
Official Selection
Athens Int'l. Film Festival
Official Selection
San Francisco Int'l. Film Festival
Official Selection
Rendezvous with French Cinema, New York
Winner
Youth Jury Award
St. Jean-de-Luz Int'l. Film Festival
| Venue | City | State | Begins | Ends |
| --- | --- | --- | --- | --- |
| Seattle International Film Festival | Seattle | WA | May 20, 2018 | May 23, 2018 |
| The Wave Film Festival | Santa Barbara | CA | July 7, 2018 | July 10, 2018 |
| Movies of Delray | Boca Raton | FL | August 23, 2018 | August 24, 2018 |
| Movies of Lake Worth | Boca Raton | FL | August 24, 2018 | August 24, 2018 |
| San Juan Int'l Film Festival | San Juan | PR | August 30, 2018 | September 5, 2018 |
| South Bay Film Society | Torrance | CA | September 12, 2018 | September 12, 2018 |
| Rehoboth Beach Film Festival | Rehoboth Beach | DE | November 1, 2018 | November 11, 2018 |
| St. Louis International Film Festival | St. Louis | MO | November 1, 2018 | November 11, 2018 |
| Scottsdale Int'l Film Festival | Scottsdale | AZ | November 2, 2018 | November 11, 2018 |
| Nickelodeon | Columbia | SC | November 21, 2018 | November 21, 2018 |
| Avalon Theatre | Washington | DC | January 16, 2019 | January 16, 2019 |
| Living Room Theater | Portland | OR | March 1, 2019 | March 7, 2019 |
| Harkins Shea 14 | Scottsdale | AZ | March 1, 2019 | March 7, 2019 |
| International Film Series | Boulder | CO | March 4, 2019 | March 5, 2019 |
| Center for Contemporary Arts | Santa Fe | NM | March 8, 2019 | March 14, 2019 |
| Guild Cinema | Albuquerque | NM | March 8, 2019 | March 11, 2019 |
| Manship Theatre | Baton Rouge | LA | March 8, 2019 | March 8, 2019 |
| Gene Siskel Film Center | Chicago | IL | March 8, 2019 | April 2, 2019 |
| The Dairy Center for the Arts | Boulder | CO | March 20, 2019 | March 23, 2019 |
| Rafael Film Center | San Rafael | CA | March 21, 2019 | March 24, 2019 |
| 4-Star Theatre | San Francisco | CA | March 21, 2019 | March 28, 2019 |
| The Cinematheque | Vancouver | BC | March 22, 2019 | March 28, 2019 |
| Alamo Drafthouse Cinema - Winchester | Winchester | VA | March 23, 2019 | March 23, 2019 |
| Tower Theater-Miami | Miami | FL | April 12, 2019 | April 19, 2019 |
| Gateway Film Center 8 | Columbus | OH | April 19, 2019 | April 25, 2019 |