Styx
Directed by
Wolfgang Fischer
Premiering at the Berlinale, where it opened the Panorama Special section, STYX is a work of unrelenting intensity & technical brilliance. ER doctor Rike (Susanne Wolff) embarks on a one-woman solo sailing trip to Ascension Island in the Atlantic Ocean. When Rike comes across a sinking ship of refugees, she is quickly torn out of her contented and idealized world and must make a momentous decision. Aptly named after the mythological river that separates the living from the dead, STYX is an astute modern day parable of Western indifference in the face of marginalized suffering. Carrying practically the entire film Wolff is never less than remarkable in a riveting role as a woman pushed to her physical, psychological, and moral limits.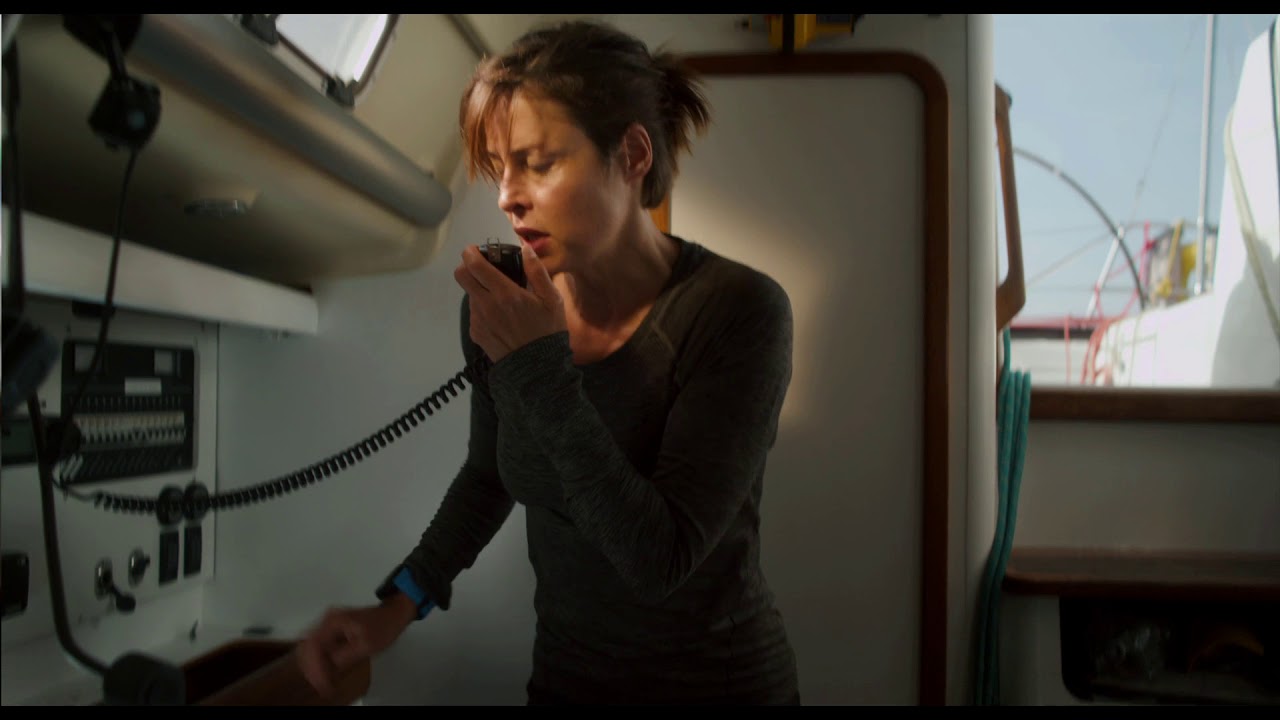 "Like the small sailboat on which it is set, Wolfgang Fischer's extraordinarily gripping account of a one-woman solo voyage across the Atlantic that is suddenly interrupted when she comes across a sinking trawler overloaded with refugees, is brisk, efficient and thrillingly dynamic. This is "All Is Lost" with a spinning moral compass and a topical dimension that proves even more gripping than its brilliantly achieved visceral action."

"[A] captivating, exhilarating cinematic experience...."

"Carrying practically the entire film, Wolff is never less than remarkable in a demanding role that's 80 percent silence and 20 percent English-language dialogue. The fully inhabited turn should further help cement her international status as a star to be reckoned with...."

"...with such effective, precise performances on both sides of the camera—making tension a constant in the changing inflection of physical and moral jeopardy—Styx emerges as one of the fest's best."
Winner
Heiner Carow Prize
Berlin Int'l. Film Festival
Winner
Ecumenical Jury Prize
Berlin Int'l. Film Festival
Winner
Label Europa Cinemas
Berlin Int'l. Film Festival
Winner
Best Feature Film
German Human Rights Film Award
Winner
Best Actress Metropolis Prize
German Directors Guild
Winner
Best Director Metropolis Prize
German Directors Guild
Winner
Best Producer Metropolis Prize
German Directors Guild
Winner
Best Actress
Günter Rohrbach Film Prize
Winner
Best Actress
Valletta Film Festival
Winner
Best Cinematographer
Valletta Film Festival
Winner
Flying Ox
Schwerin Art of Film Festival
Winner
Audience Award
Schwerin Art of Film Festival
Winner
Mehrwert Award
Vienna Int'l. Film Festival
| Venue | City | State | Begins | Ends |
| --- | --- | --- | --- | --- |
| Toronto Int'l Film Festival | Toronto | ON | August 23, 2018 | September 15, 2018 |
| Vancouver Int'l Film Festival | Vancouver | BC | September 28, 2018 | October 12, 2018 |
| Montréal Festival du Nouveau Cinema | Montréal | QC | October 3, 2018 | October 14, 2018 |
| Hamptons International Film Festival | East Hampton | NY | October 4, 2018 | October 8, 2018 |
| Chicago International Film Festival | Chicago | IL | October 10, 2018 | October 21, 2018 |
| Philadelphia Film Festival | Philadelphia | PA | October 18, 2018 | October 28, 2018 |
| Denver Film Festival | Denver | CO | October 31, 2018 | November 11, 2018 |
| Virginia Film Festival | Charlottesville | VA | November 1, 2018 | November 4, 2018 |
| Fresno Film Festival | Fresno | CA | November 2, 2018 | November 4, 2018 |
| AFI Fest | Los Angeles | CA | November 8, 2018 | November 15, 2018 |
| AFI - EU Film Festival | Silver Spring | MD | November 30, 2018 | December 19, 2018 |
| Palm Springs International Film Festival | Palm Springs | CA | January 3, 2019 | January 14, 2019 |
| Salt Spring Film Festival | Salt Spring Island | BC | January 30, 2019 | January 30, 2019 |
| Powell River Film Festival | Powell River | BC | February 8, 2019 | February 17, 2019 |
| Film Forum | New York | NY | February 27, 2019 | March 13, 2019 |
| Jane Pickens Theater | Newport | RI | March 7, 2019 | March 7, 2019 |
| Violet Crown Santa Fe | Santa Fe | NM | March 15, 2019 | March 21, 2019 |
| Harkins Shea 14 | Scottsdale | AZ | March 15, 2019 | March 21, 2019 |
| Laemmle Royal | Los Angeles | CA | March 15, 2019 | March 21, 2019 |
| SIFF Film Center | Seattle | WA | March 15, 2019 | March 21, 2019 |
| SIE FilmCenter | Denver | CO | March 15, 2019 | March 21, 2019 |
| Liberty Theater | Camas | WA | March 15, 2019 | March 21, 2019 |
| Living Room Theater | Portland | OR | March 15, 2019 | March 21, 2019 |
| Living Room Boca | Boca Raton | FL | March 15, 2019 | March 21, 2019 |
| Pickford Film Center | Bellingham | WA | March 21, 2019 | March 28, 2019 |
| The Rose Theater | Port Townsend | WA | March 21, 2019 | March 28, 2019 |
| The Parkway Theatre | Baltimore | MD | April 5, 2019 | April 11, 2019 |
| Detroit Institute of Arts | Detroit | MI | April 19, 2019 | April 21, 2019 |