The Earth is Blue as an Orange
The Earth is Blue as an Orange
Krasnohorivka: a town on the front lines of the war-torn region of Eastern Ukraine. When poet/filmmaker Iryna Tsilyk first visits the Trofymchuk-Gladky family home, she is surprised by what she finds: while the outside world is made up of bombings and chaos, single mother Anna and her four children are managing to keep their home as a safe haven, full of life and full of light. Every member of the family has a passion for cinema, so it feels natural for them to shoot a film inspired by their own life during a time of war. The creative process raises the question of what kind of impact cinema might have during times of disaster, and how to picture war through the camera's lens. For Anna and the children, transforming trauma into a work of art is the ultimate way to stay human.

Winner of the Directing Award for World Cinema Documentary at the 2020 Sundance Film Festival, THE EARTH IS AS BLUE AS AN ORANGE stands not only as a remarkable document of the Russo-Ukrainian War through the lens - literally - of this family's creative process, but as an optimistic testament to the power of art and beauty in the face of destruction.

Where to Watch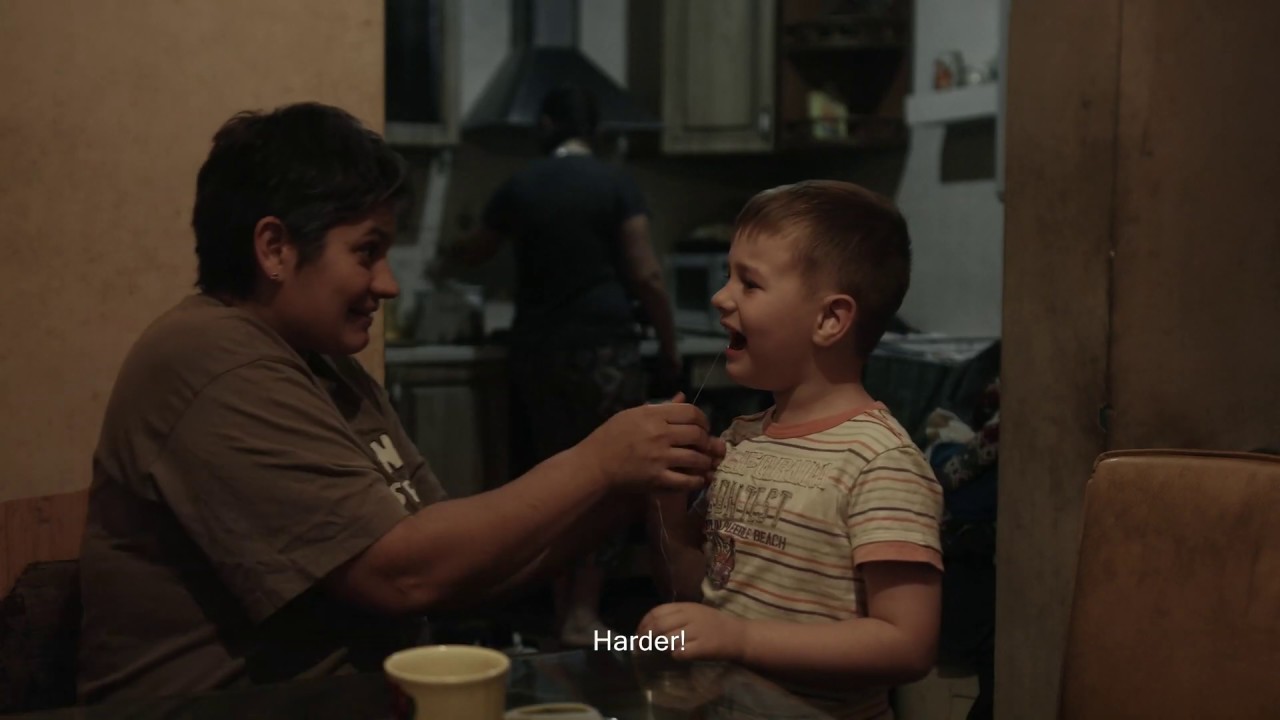 "The Earth Is Blue As an Orange not only becomes about how an ordinary family uses film to reframe their life, it also makes us question our attitude towards the subjects of narratives about war: Despite the danger and horror surrounding them, these people are not victims, or passive subjects. They seize the means of representation and find something true and beautiful within it — which in turn, of course, better captures the horror and tragedy swirling around them."

"Iryna Tsilyk's striking, Sundance-awarded documentary views the War in Donbass through the prism of a Ukrainian family's own filmmaking process."

"Iryna Tsilyk offers an intimate and surprisingly playful family's eye view of life in the Ukraine warzone."

"A halo of kinship, love and the tenacious power of art is gathered around this film."

"A remarkably empathetic piece of documentary filmmaking."

"The result is a remarkable documentary about this family's resilience and cinema's ability to be a means of escape."

"The Earth Is Blue as an Orange is an affectionate and politically impartial homage to subjects who are hungry for life and of unshakable optimism."
Winner
Directing Award World Cinema - Documentary
Sundance Film Festival
Winner
DOXX Spotlight
Tallgrass Int'l. Film Festival
Winner
Documentary Competition Award
Seattle Int'l. Film Festival
Winner
Best Cinematography
International Documentary Association
Winner
Spotlight Award
Cinema Eye Honors Awards
Winner
Best Documentary
Ukrainian Film Academy Awards
Winner
Grand Prix Bank Millenium Award
Millennium Docs Against Gravity
Nominated
Crystal Bear
Berlin Int'l. Film Festival