You Will Die At Twenty
Directed by
Amjad Abu Alala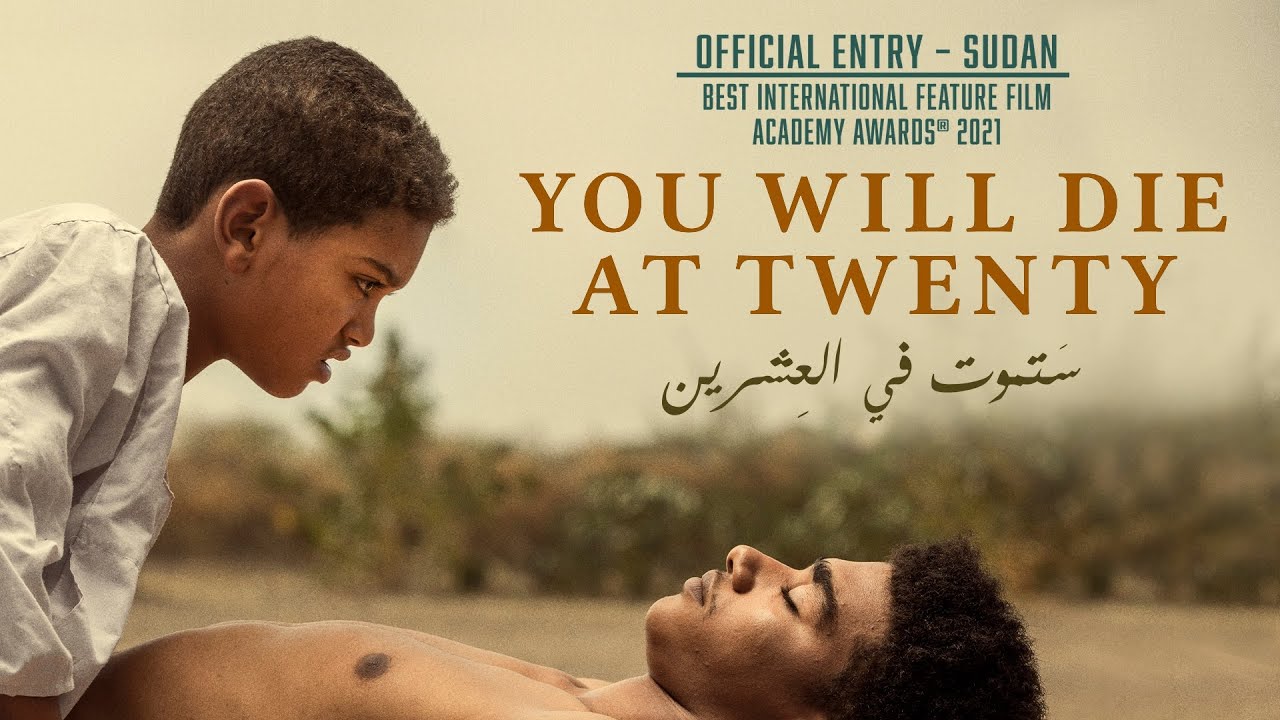 Watch Online
$4.99 3-Day Rental
Watch Now with Streaming Subscription
Start your 14-day FREE TRIAL
Sudan's Official Submission to the Academy Awards

Winner of the Lion of the Future Award for best Debut Feature at the Venice Film Festival, YOU WILL DIE AT TWENTY is visually sumptuous "coming-of-death" fable. During her son's naming ceremony, a Sheikh predicts that Sakina's child will die at the age of 20. Haunted by this prophecy, Sakina becomes overly protective of her son Muzamil, who grows up knowing about his fate. As Muzamil escapes Sakina's ever-watchful eye, he encounters friends, ideas and challenges that make him question his destiny. Sudan's first Oscar submission, YOU WILL DIE AT TWENTY is an auspicious debut and a moving meditation on what it means to live in the present.
Cast
Mustafa Shehata

Moatasem Rashed

Islam Mubarak

Mahmoud Alsarraj

Bonna Khalid
DVD Features
BONUS SHORT FILMS

More Than Two Days
Directed by Ahmed Abdelnaser
Produced by Amjad Abu Alala
Qatar
Arabic with English subtitles
10 minutes

After an unspeakable incident, two teenage brothers endure a painful period of silence, shame and regret.

Studio
Directed by Amjad Abu Alala
Sudan
Arabic with English subtitles
8 minutes

Made in a workshop supervised by Abbas Kiarostami, this humorous, touching and inventive short film follows a diverse array of people getting their portraits taken in a photography studio.

Discs: 1
"Critic's Pick! In his debut feature, Amjad Abu Alala deepens a fable-like premise into a lyrical confrontation with the certitudes of faith and the life-giving powers of doubt. [T]he movie's ravishing compositions imbue the setting with the shimmer of myth. Dust-flecked beams of sunlight slice through shadows; green-robed dervishes glide down the Nile in boats; the turrets of a mosque pierce a startling blue sky. Avoiding didactic conclusions or pat answers, Alala's film questions blind belief but finds boundless enchantment in every frame."

"A complex, stunning and sophisticated debut feature from Amjad Abu Alala and a major achievement for Sudanese cinema."

"Amjad Abu Alala and DOP Sébastien Goepfert have created one of the most visually striking movies of this year."

"Critic's Pick! The visual assurance of "You Will Die at Twenty" is the most immediately notable element of Sudanese director Amjad Abu Alala's accomplished feature debut. Beautifully composed and boasting the kind of sensitivity to light sources and color tonalities usually ascribed to top photographers, the film lovingly depicts the remote east-central region of Sudan as a quasi-magical place of sand, sky and the colors of the Nile. "

"[Alala] sharpens this fable-like coming-of-death tale into a moving commentary on unwavering compliance; a clear portrait of Sudan during its 30 years of authoritarian leadership. Thoughtfully ominous, the feature makes both an emotional and visual imprint...."

"[A] beautifully realised feature debut."

"[V]isually arresting...."

"A vibrant and transfixing revelation, "You Will Die at 20" is as novel a vision as we may see this year."

"...lyrical, visually handsome...You Will Die has a beauty and confidence that suggests a major career ahead for Amjad Abu Alala...."

"Abu Alala has given audiences a deep window into a culture all too often ignored in mainstream cinema. "

"Ritualistic, affecting and convincingly acted, first-time director Amjad Abu Alala crafts a unique and heartbreaking coming-of-age, a sorrowful and yet graceful look at the mysteries of death and how we inevitably live with its presence. Winner of the Best Debut Award at Venice, it is also a mystical and profoundly executed look at community bond and resilience."

"Abu Alala's ardent attention to daily details, rooted in political and cultural history, offers a powerful symbolic vision of the tormented and violent legacy of dogmatism and dictatorship."

"...its stark, stab-you-while-sleep beauty resembles a spaghetti western."
Awards & Recognition
Winner
Luigi De Laurentiis Award
Venice Film Festival
Winner
Golden Star
El Gouna Film Festival
Winner
Grand Prix du Jury
Amiens Int'l. Film Festival
Winner
Best Director
Malmö Arab Film Festival
Winner
Producers Award
Hamburg Film Festival
Winner
Special Jury Prize
Guanajuato Int'l. Film Festival
Winner
Grand Prix
Fribourg Int'l. Film Festival
Winner
Best Screenplay
Carthage Film Festival
Nominated
Fedeora Award
Venice Film Festival
Official Selection
Toronto Int'l. Film Festival
Official Selection
Thessaloniki Int'l. Film Festival
Official Selection
Tallinn Black Nights Film Festival
Official Selection
Palm Springs Int'l. Film Festival
Official Selection
Glasgow Film Festival