The Greatest Ears in Town: The Arif Mardin Story
Directed by
Joe Mardin
,
Doug Biro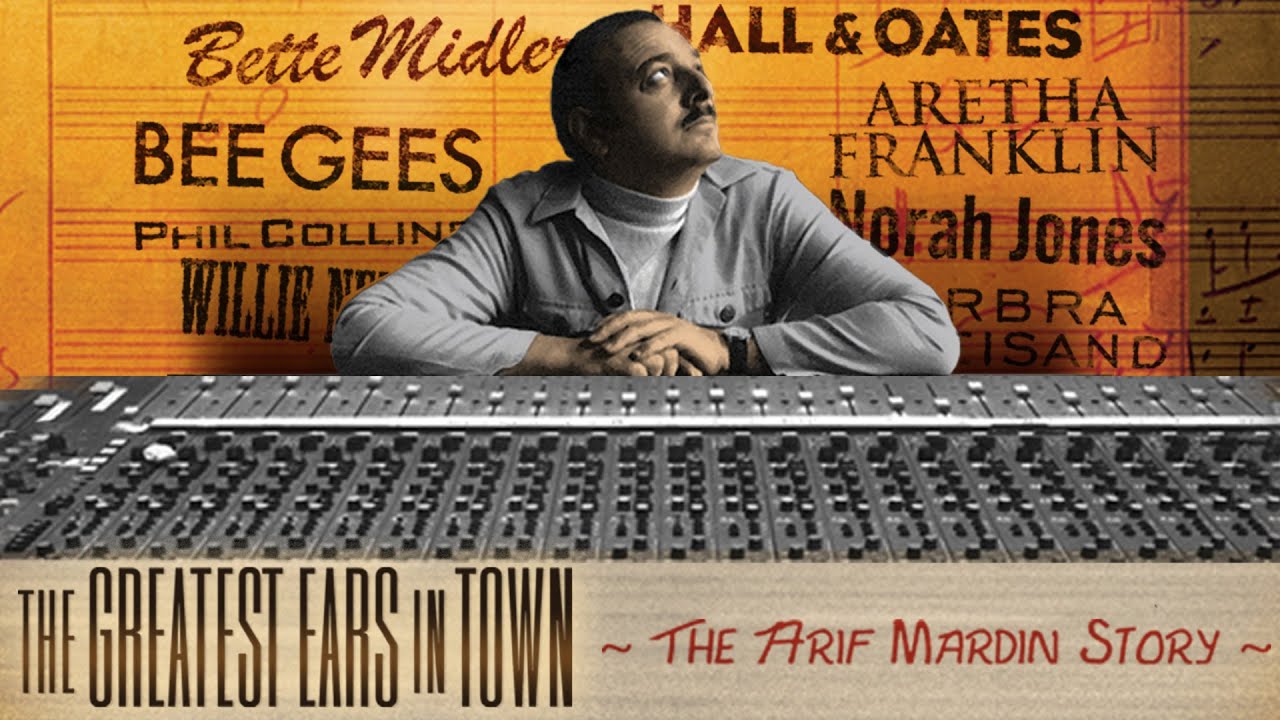 Watch Online
$3.99 3-Day Rental
Watch Now with Streaming Subscription
Start your 14-day FREE TRIAL
Aretha Franklin, the Bee Gees, Bette Midler and Norah Jones are just a handful of the iconic artists produced by 12 time Grammy Award-winning producer/arranger Arif Mardin. The Grammy nominated film, The Greatest Ears In Town: The Arif Mardin Story, chronicles the life and career of the man who produced more than 50 gold and platinum records with sales topping 50 million units. The film chronicles Mardin's incredible life from his childhood in Turkey to record industry fame through rare footage, photos and chart-topping music. Featuring interviews with music luminaries including Quincy Jones, Sir George Martin, Carly Simon, Phil Collins and Norah Jones and others, this is a must-see documentary for any music lover.
Cast
Phil Collins

George Martin

Carly Simon

Norah Jones

Arif Mardin

Quincy Jones
DVD Features
Bonus footage
Discs: 1
"A quality production and fitting tribute to one of the legendary music producers of our time. Recommended for fans of popular music."

"...the film often feels like a master class on how to become a world-renowned producer, as the likes of George Martin, Ahmet Ertegun, Hugh Padgham, Quincy Jones, Phil Ramone and others weigh in with a variety of viewpoints and stories. Comments from the various legends—all interviewed separately yet often touching on the same topics—play off each other, creating a virtual roundtable on the role of a producer."

"This loving documentary reminds us not only of the scope of Mardin's accomplishments, but also of the indelible mark he has left on the lives of music lovers of the past half century. It is a fitting tribute to a musical giant. Recommended."

"...what it presents is enthralling. It's a fly-on-the-wall look at a rarely seen part of a music-making process that yielded legendary results. Mardin, with his eccentric syntax, Middle Eastern accent, and sly sense of humor, is a charmer. "

"Arif Mardin clearly had The Greatest Ears in Town and this documentary underlines such a conclusion. Highly Recommended for fans and newbies alike, you won't find a more telling testament to one man's talent, or lingering influence."

"The Greatest Ears in Town should certainly appeal to any participant in the music business whether as a recording artist, producer, or composer. Further, anyone interested in the history of modern popular music from jazz to pop to R&B to rock should be aware of the work of Arif Mardin, as he personified many of the changing trends from the mid-'60s until the early years of the 21st century. If you want the insider's perspective, well, actually many insider perspectives, The Greatest Ears in Town is as enjoyable a music lesson as anyone can expect."
Awards & Recognition
Nominated
Best Music Film
Grammy Awards
You May Also Like...