Sin
Directed by
Andrei Konchalovsky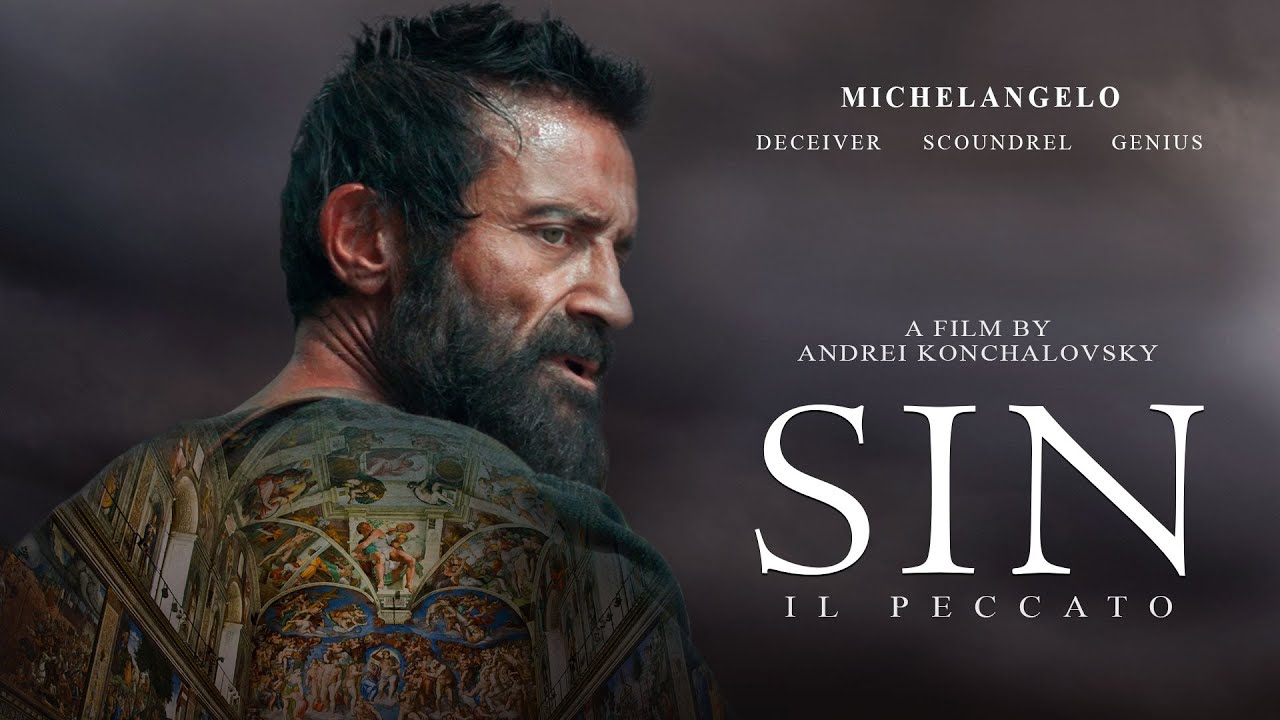 Watch Now with Streaming Subscription
Start your 14-day FREE TRIAL
Florence, early XVI century. Although widely considered a genius by his contemporaries, Michelangelo Buonarroti (Alberto Testone) is reduced to poverty and depleted by his struggle to finish the ceiling of the Sistine Chapel. When his commissioner and head of the Della Rovere nobility Pope Julius II dies, Michelangelo becomes obsessed with sourcing the finest marble to complete his tomb. The artist's loyalty is tested when Leo X, of the rival Medici family, ascends to the papacy and charges him with a lucrative new commission – the façade of the San Lorenzo basilica. Forced to lie to maintain favor with both families, Michelangelo is progressively tormented by suspicion and hallucinations, leading him to ruthlessly examine his own moral and artistic failings. Written and directed by Andrei Konchalovsky, SIN is a gripping reflection on the agony and ecstasy of individual greatness, and the profound humanity behind the legend of the Renaissance.
Cast
Alberto Testone

Jakob Diehl

Francesco Gaudiello
"Andrei Konchalovsky's handsomely lensed film about the great Italian artist grapples with how to create divine works amid earthly travails…There's a painterly sensibility to Konchalovsky's vision throughout. Along with his frequent DP, Aleksander Simonov, the filmmaker makes the Carrara quarry a vision of the sublime."

"[S]olidly cinematic, Andrei Konchalovsky's Michelangelo biopic "Sin" sees the veteran Russian filmmaker tackling the mystery of genius with what might be described as sumptuous grit."

"A richly immersive study in genius told in Italian by the 83-year-old Russian director Andrei Konchalovsky… situates the audience both in Michelangelo's cruel and soiled world and in his self-lacerating, perfervid mind."

"Sin gives vibrant expression to the paradox of Michelangelo's art…Andrei Konchalovsky's film is fascinated with the creation of great art in the midst of socio-political turmoil."

"At its essence, the new movie SIN is a grand film about the decidedly unglamorous logistics of making art."

"The veteran, Oscar-nominated director Andrei Konchalovsky's sumptuously shot, rowdy, warts-and-all portrait of the artist Michelangelo, Sin (Il Piccato) shows that, at 82, the mercurial director has lost none of his ability to surprise… An intoxicating insight into an artist's inspiration… Production design and cinematography conjure one viscerally compelling vista after another – whether beauteous landscape, or Roman and Florentine streets that are dilapidated and disgusting… Stands comparison with Derek Jarman's CARAVAGGIO as a fascinating portrait of an artist fighting to survive."

"An austere, demanding sit, "Sin"… nevertheless has a stubborn integrity in exploring the competing forces of patronage and creative inspiration that Michelangelo confronted in the 16th century."
Awards & Recognition
Official Selection
Tallinn Black Nights Film Festival
Official Selection
Rome Film Festival
Official Selection
Cairo International Film Festival