Nakom
Directed by
T.W. Pittman
,
Kelly Daniela Norris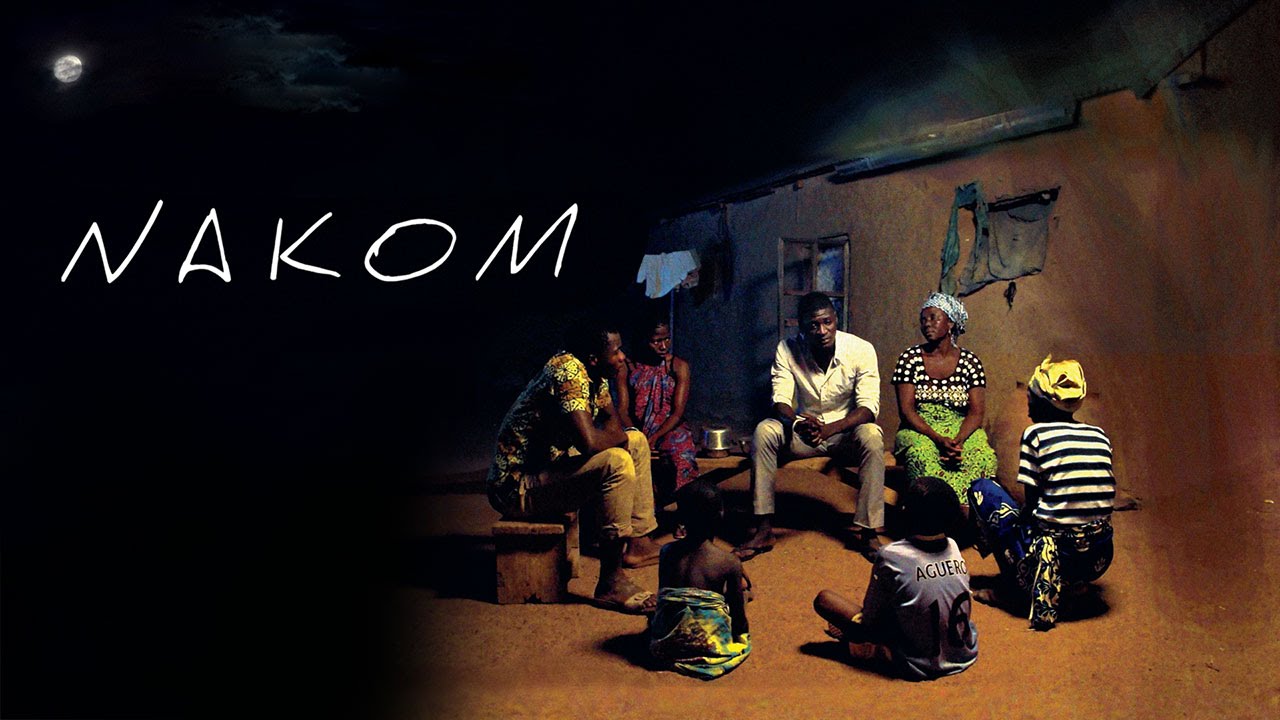 Watch Now with Streaming Subscription
Start your 14-day FREE TRIAL
Set in present day Ghana, Nakom follows Iddrisu, a talented medical student who is summoned home by his sister after their father's sudden death. Iddrisu reluctantly returns home to the village of Nakom, buries his father and temporarily assumes the head of the impoverished household and farm, inheriting not only the delicate task of planting a successful crop but also a debt left by the deceased patriarch that could destroy the family. Attempting to maintain part of his studies from the confines of a small hut, Iddrisu becomes increasingly frustrated with the incessant physical and emotional needs of those around him, the demanding toil of the land and lack of rain. A contentious relationship with his uncle Napolean, to whom the sizeable debt is owed, is further complicated by the unplanned pregnancy of Napolean's granddaughter who was sent to live with Iddrisu's family. As the new patriarch grapples with tradition and familial duty, he is met with varying shades of contempt by both family and villagers who compare him with his father expecting a resemblance. Iddrisu's patience and wisdom are tempered by the strange paradox created by his faith in God and desire for control, the latter of which he cannot have so long as he stays in Nakom. As circumstances swell, Iddrisu suddenly begins to realize that no future for him exists in the place where he is needed the most, even despite an offer by the village Chieftain to remain in Nakom to become an elder and marry his daughter.
Cast
Jacob Ayanaba

Justina Kulidu

Shetu Mussah

Grace Ayariga

Aziz Abdul

Esther Issaka

Mamudu Asigiri

Thomas Kulidu
"There's an air of authenticity as well as a pleasingly laid-back yet substantive narrative engagement to this polished effort."

"A cast of non-actors acquits itself very nicely here, and the nature of the shoot – in which locals played key roles in the low-budget production – make the film's polish all the more impressive."

"...a modest triumph of world-building… Nakom depicts a culture rarely ever shown on screen, and yet Iddrisu's struggle to move forward without betraying his upbringing reflects feelings that are unmistakably universal."

"Caught at the crossroads of personal need and familial duty, modernism and tradition, Iddrisu at first comes across as a man very much alone, partly because he straddles two worlds. His struggle seems familiar, but it's one that's made memorable through the graceful visuals, gentle pacing and deep feeling that the directors TW Pittman and Kelly Daniela Norris bring to this story."
Awards & Recognition
Official Selection
Berlinale
Official Selection
New Directors, New Films
Official Selection
Pan African Film Festival
Official Selection
Seattle Int'l. Film Festival
You May Also Like...