Mafia Inc
Directed by
Daniel Grou (Podz)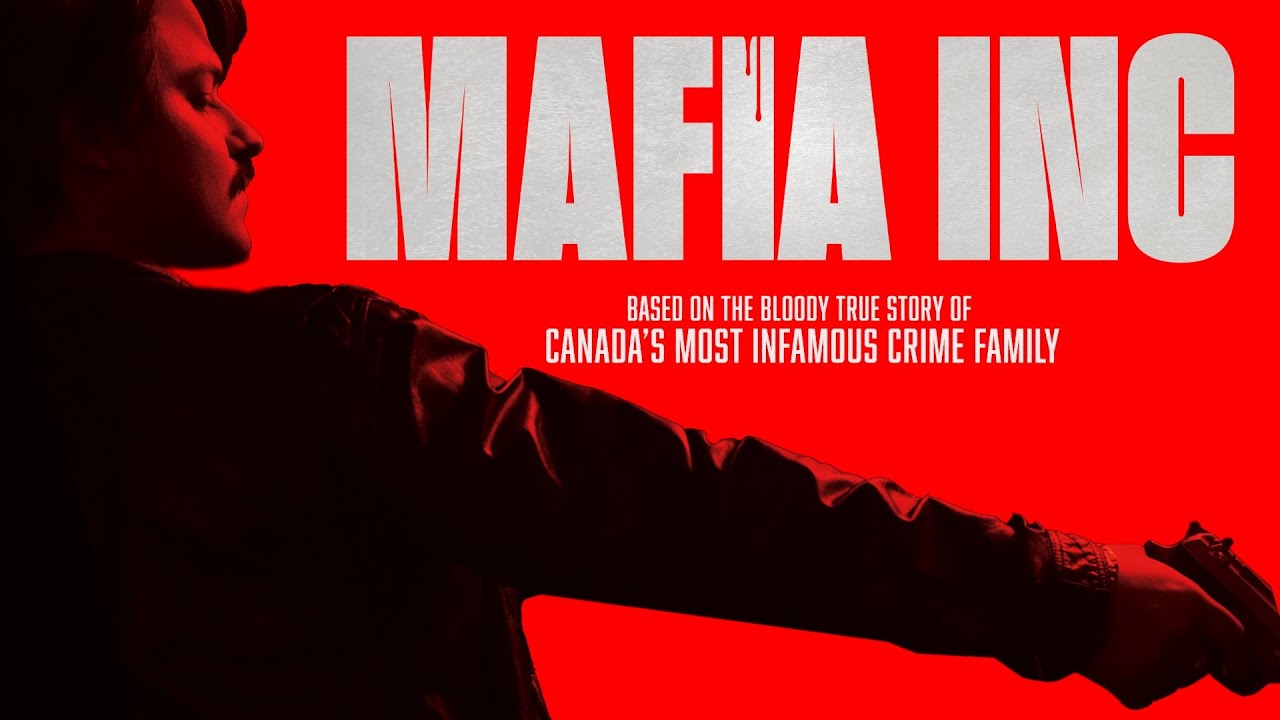 Watch Online
$4.99 3-Day Rental
Watch Now with Streaming Subscription
Start your 14-day FREE TRIAL
1994. Frank Paterno (Sergio Castellitto), a Montreal mafia boss, hopes to legitimize his criminal operations by investing $180 million in an ambitious bridge project that would connect Sicily with southern Italy. First, however, he has to recover the necessary funds from his Greek creditor. Frank entrusts this mission to his protégé Vincent (Marc-André Grondin), the son of tailor Henri Gamache (Gilbert Sicotte), who has been dressing the Paternos for three generations. But after Vincent executes a ruthless plan to smuggle millions in drugs out of Venezuela, his reprehensible tactics ignite a war between the two families.

Based on the non-fiction bestseller Mafia Inc: The Long, Bloody Reign of Canada's Sicilian Clan by André Cédilot and André Noël.
Cast
Sergio Castellitto

Cristina Rosato

Marc-André Grondin

Mylène Mackay

Donny Falsetti
"Based on true events, Mafia Inc. is a stylish and brutal crime thriller which explores the ties of family and the pacts of honour. Grou's film is strikingly made and brilliantly acted, especially Castellitto as the fearsome Caporegime. Steve Cosens' cinematography conjures up the glitz and glamour as well as the dirty and depraved. Mafia Inc. is an impressive feat. A film which is both epic in scope whilst feeling authentic, gritty and real."

"This is must-see mafia viewing."

"...unexpectedly absorbing gangster movie.... [T]he performances are as sharp as the suits."

"**** Mafia Inc is extremely effective."

"Without reinventing the genre, the filmmaker offers with Mafia Inc. a dark and effective thriller that brings together all the ingredients for good popular entertainment. "

"It takes brass to poach on turf decisively owned by "The Godfather" and "Goodfellas," and the director, Daniel Grou, who goes by Podz, deserves credit for delivering a saga that's never dull.... Grou has a knack for staging brutality, and for having his movie rock out to a Joy Division track or two."

"Watch "Mafia, Inc." and you'll never buy into the maple-syrup/hockey-mad "nice neighbors to the North" stereotype again."

"This is one of the best crime films in a long time. I wanted to call all my mafia movie loving friends and relatives and tell them they had to see this. Comparable in an extremely favorable way to the GODFATHERS and Scorsese's mob films this is the sort of crime epic that is wonderfully it's own thing. It carves out a crime story like what Hollywood has done but is different. This is an absolute winner and a film you are going to want to revisit."

"4 stars: Since its shockingly explosive opening introduction, director Daniel Grou's extremely violent and sumptuously crafted gangster epic saga leaves no doubt we are in for a treat with the same intensity of a Scorsese classic. Engaging and seductive, director Grou extracts powerhouse performances from the entire cast, It is an intensely gripping dramatic thriller, filled with fast paced immersive combats and bloodbaths, as well as an efficient production about men seeking prestige, love, recognition and fortune. "

"Mafia Inc.'s strong mix of brutality, intrigue, business, and family—fueled by stellar performances from Catellito and Grodin—make this film an offer you can't refuse. Watch it."

"A strong if fictionalized screen version of a bestselling Canadian organized-crime exposé provides an engrossing thicket of criminal intrigue.... "

"One of the best of the modern day mafia movies."
Awards & Recognition
Winner
Best Supporting Actor
Prix Iris
Nominated
Best Actor
Canadian Screen Awards
Official Selection
São Paulo Int'l. Film Festival
Official Selection
Palm Springs Int'l. Film Festival
You May Also Like...