Joy Womack: The White Swan
Directed by
Dina Burlis
,
Sergey Gavrilov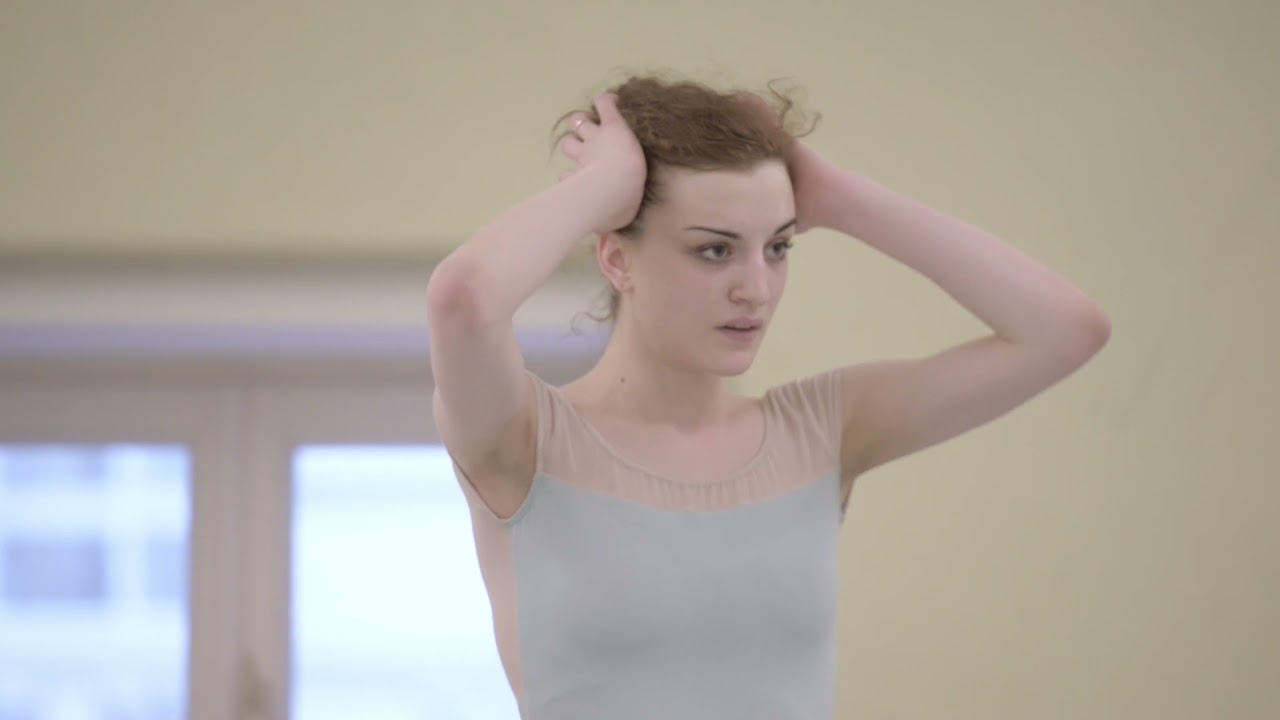 Watch Now with Streaming Subscription
Start your 14-day FREE TRIAL
After leaving her home in Texas at the early age of 15, Joy Womack made history as the first U.S.-born student to graduate from the Bolshoi Ballet Academy's main training program and the first American woman to sign a contract with the Bolshoi Ballet.

Providing exclusive access to her grueling training regiment, JOY WOMACK: THE WHITE SWAN follows the world-renowned dancer's personal and professional life – from her daily challenges, setbacks and injuries to becoming prima ballerina of the Kremlin Ballet and her performance of a lifetime in Swan Lake.
Cast
Joy Womack

Nikita Ivanov-Goncharov

Elizabeth Shvedenko
DVD Features
Additional Interviews
Behind-the-Scenes featurette

Sound: 2.0 Stereo
Discs: 1
"Joy Womack: The White Swan is a riveting, bold, and inspiring documentary exploring the life of an American ballerina who paved her own way to success."

"Womack herself is very much a documentary filmmaker's dream: outspoken and always willing to take centre stage, she is a force of nature to be reckoned with.... Lively and action-packed throughout its running time, this portrait of a woman bulldozing herself through life, taking no prisoners is impressive. "

"A personal, emotive, yet pointedly informative insight into the incredibly demanding world of professional ballet; JoyWomack: The White Swan charts the ballerina's captivating Russian odyssey, from the challenging lows to glorious highs, with stark, beautiful intimacy."

"Joy Womack: The White Swan is a film that is both confronting and challenging but also deeply moving...."

"Visually stunning and dramatically engrossing, this film doesn't just tell Ms. Womack's story. It brings the viewer along for an unforgettable ride from the optimistic beginnings through corruption and despair to the eventual triumph of one ballerina's unique and fascinating story. "

"In many ways, it is a courageous film, one that presents a very honest, warts and all view of its subject. It shows darkness as well as light, a black swan as well as a white swan, an Odile as well as an Odette. Perhaps that's what makes it so compelling."

"An interesting glimpse into the life of a person trying to achieve the impossible. Joy Womack: The White Swan pulls you in with a fascinating and determined subject. Filled with the complexities of what it takes to make it as a ballerina in the Bolshoi and as a ballerina in general, we are given a fascinating documentary at a less seen life."

"Filmmakers Dina Burlis and Sergey Gavrilov bring Joy Womack's remarkable story to the screen in a film that boasts a boldly innovative cinematic style for a dance documentary. Even rarer, the filmmakers were able to penetrate the guarded and insular world of Russian ballet, and show us the good, the bad, and the gilded ugly."

"Informative and visually stunning. In addition to learning more about this beautiful, straightforward and outspoken dancer, it is worthwhile to see this film to understand what hurdles a female ballet dancer must endure to reach the status of soloist, principal, and finally prima ballerina."

"An excellent documentary about ballet and what it takes to excel. As a sport, there is nothing more grueling or unnatural for the body than ballet. Burlis and Gavrilov capture every tortuous movement, every bead of sweat, every painfully exquisite action. Watch it and then watch it again. Every frame is choreographed; this film is a living being."

"If you want to be inspired by a story of unrelenting persistence, do yourself a favor and spend an hour and a half watching Joy Womack: White Swan. This documentary about the first American woman to sign a contract with the Bolshoi Ballet (she was also the first American to graduate from the Bolshoi Ballet Academy's main training program) is riveting as it reveals what it takes to reach a seemingly impossible goal and exposes what really goes on behind the velvet curtains of the ballet."

"When Hollywood finally options the rights to the life of the titular toe-dance, and you know they will, it's impossible to imagine a biopic being any more intriguing than this finely designed documentary."
You May Also Like...