All About Lily Chou-Chou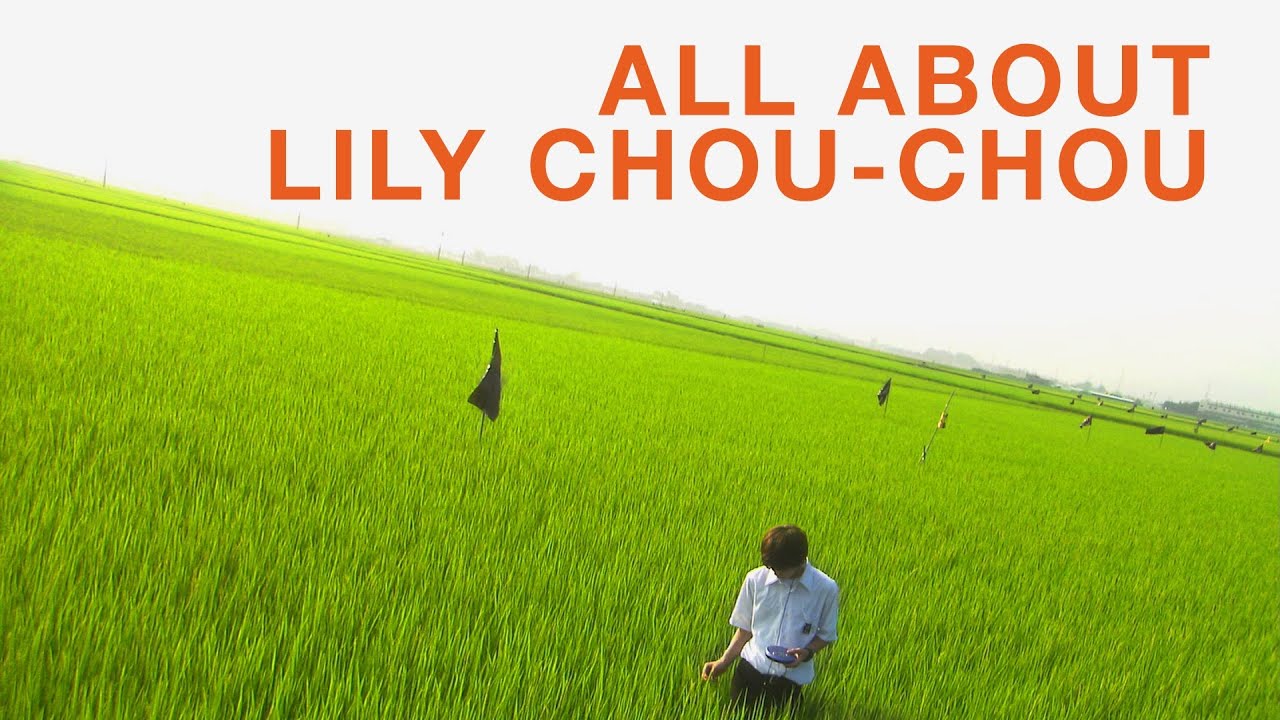 DVD
$24.95 Members
$34.95 Non-Members
Watch Online
$3.99 3-Day Rental
Watch Now with Streaming Subscription
Start your 14-day FREE TRIAL
For kids around the world, music is often the only salvation when the pain and anxiety of teenage life becomes too much to bear. Yuichi (Hayato Ichihara) is in the 8th grade and he worships Lily Chou-Chou, a Bjork-like chanteuse whose epic music is lush and transcendent. Yuichi only lives for Lily Chou-Chou's big Tokyo concert, where the lies and violence can be washed away by the presence of his goddess and her powerful music. But fate has yet another obstacle in store for Lily's devoted fan.
Cast
Hayato Ichihara

Shûgo Oshinari

Ayumi Ito

Takao Ohsawa

Miwako Ichikawa

Izumi Inamori

Yû Aoii
DVD Features
Making-Of Featurette
New essay by Stephen Cremin (deputy director NYAFF)
Sound: 5.1 surround & 2.0 stereo
Discs: 1
"Much of All About Lily Chou-Chou is mesmerizing: some of its plaintiveness could make you weep."

"One of the most haunting, viciously honest coming-of-age films in recent memory."

"Iwai creates Yuichi's world as much through disembodied moments of sight and sound as through action, building to a surprising stab of melancholy. Rating: A-"

"Shunji Iwai's cruel and heartbreaking tale is a harder watch than most coming-of-age films, and I don't see myself enduring it a second time, but there's an undeniable power to its drama. The focus is on two boys who become friends before bullying, school gangs, and brutality have their way with them, and the constant throughout is Lily's music. It's a rough watch for the content, but Iwai's camerawork and style choices also make for an aggressive experience. Fans, though, should rush to pick up this new Blu-ray from Film Movement."

"It's an interesting tale of teenager coming of age with some serious diversity, and director Shunji Iwai has made a film that people can relate to."

"Poetic and subtly queer"

" it's well made, well shot with some great camera movement and use of music "
Awards & Recognition
Winner
CICAE Panorama Prize
Berlin Int'l. Film Festival
Winner
Special Jury Award
Shanghai Int'l. Film Festival
Winner
Golden Goblet, Best Music
Shanghai Int'l. Film Festival
Winner
Best New Talent Prize
Yokohama Film Festival
Official Selection
Toronto Int'l. Film Festival
Official Selection
New York Film Festival
Official Selection
Seattle Int'l. FIlm Festival
Official Selection
Karlovy Vary Int'l. Film Festival
Official Selection
Chicago Int'l. Film Festival
You May Also Like...