A Reggae Session
Directed by
Stephanie Bennett
,
Thomas Adelman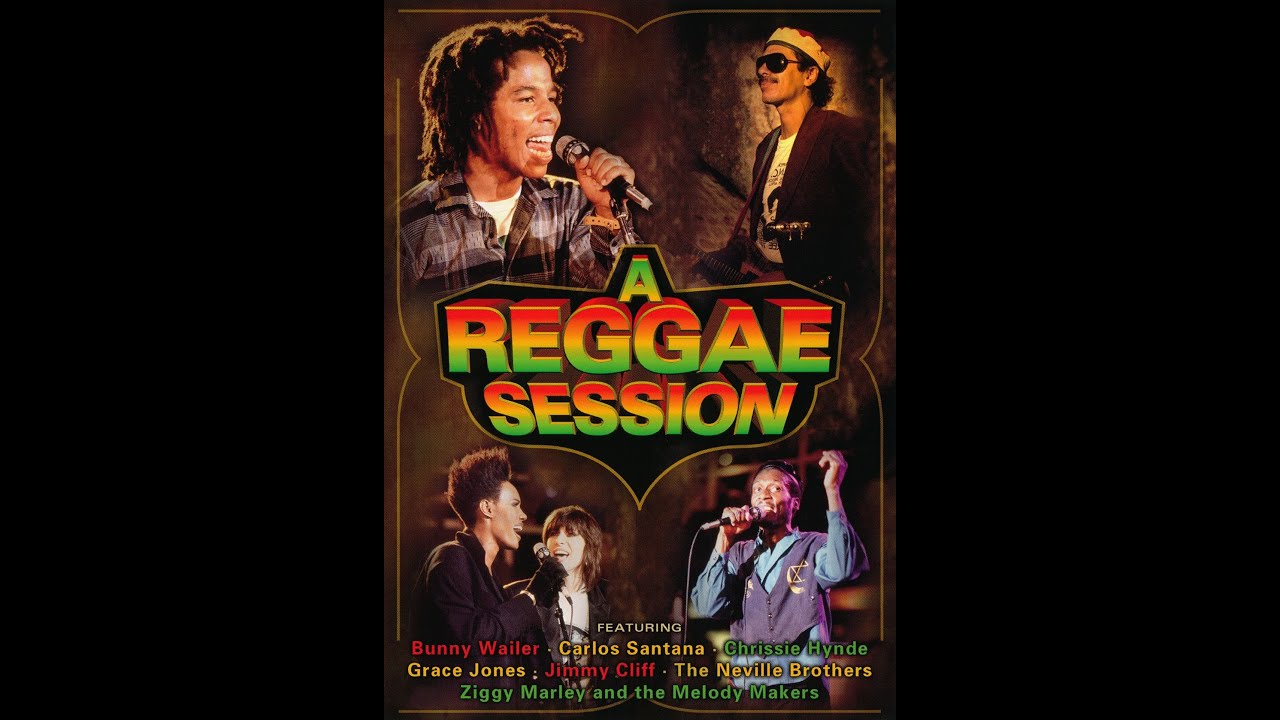 Watch Online
$4.99 3-Day Rental
Watch Now with Streaming Subscription
Start your 14-day FREE TRIAL
Gathered together for one night in a lifetime, the legendary names of Reggae music and more met at Fort Charles, Jamaica, in a musical event that would reverberate around the world. For one night, the stars, spanning two generations, took the stage in a performance that would make Reggae history. On Stage: Jimmy Cliff, Toots Hibbert, Chrissie Hynde, Grace Jones, The I Three, Ziggy Marley and the Melody Makers, The Neville Brothers, Carlos Santana, Sly & Robbie, and Bunny Wailer. Featuring: Coati Mundi, Tyrone Downie, and Stephen "Cat" Coore. Introduced by Neville Garrick.

The Bands: 809 Band, Solomonic All Stars, Dallol and Oneness.

Songs:

Buffalo Soldier – The I Three
Roots, Radics, Rockers and Reggae – Bunny Wailer
Rise and Shine – Bunny Wailer
Conscious Party – Ziggy Marley and the Melody Makers
Waiting In Vain – Chrissie Hynde
Steppin' Razor – Chrissie Hynde
Country Roads – Toots Hibbert
5446 Was My Number – Toots Hibbert
My Jamaican Guy – Grace Jones
My Blood In South Africa – Neville Brothers and Carlos Santana
It Ain't No Use – Neville Brothers and Carlos Santana
Hanging Fire – Jimmy Cliff
Love Me, Love Me – Jimmy Cliff
The Harder They Come – Jimmy Cliff

Cast
Jimmy Cliff

Bunny Wailer

Ziggy Marley

Carlos Santana

Grace Jones

Chrissie Hynde

Neville Brothers

Toots Hibbert
"[I]t is beautifully filmed and excellently recorded; one would have to be a dullard indeed to resist the loping rhythms and soulful spirits of this basically irresistible music. Marley's spirit in particular is evident throughout, from widow Rita Marley and the I-Threes' pulsating rendition of "Buffalo Soldier" to the politically oriented "Conscious Party" by son Ziggy Marley and his band, the Melody Makers. There's also the kinetic presence of Bunny Wailer on "Rise and Shine" and his celebration of the Jamaican pulse, "Root Radics.""
You May Also Like...