Poppy Field
Directed by
Eugen Jebeleanu
Planning to spend a romantic weekend with his long-distance boyfriend, Christi's tender reunion is cut short when he is called in to handle a crisis at work. Christi is a member of the Bucharest police force, and his unit is sent to quell a protest at a local movie theater, where a far-right group has interrupted the screening of a queer film. As tensions between the homophobic protesters and the audience mount, Christi, closeted to his fellow officers, begins to spiral out of control when he spots a former fling in the crowd. A violent outburst threatens to expose Christi's secret and forces him to confront the contradictions between his personal and professional life. Inspired by true events, POPPY FIELD "reveals aspects of the wider damage done by prejudice that are rarely seen onscreen" (Eye for Film) and is a "worthy entry into the Romanian New Wave" (Art House Street).
Director & Cast
Director:

Eugen Jebeleanu

Starring:

Conrad Mericoffer

Starring:

Alexandru Potocean

Starring:

Radouan Leflahi
Where to Watch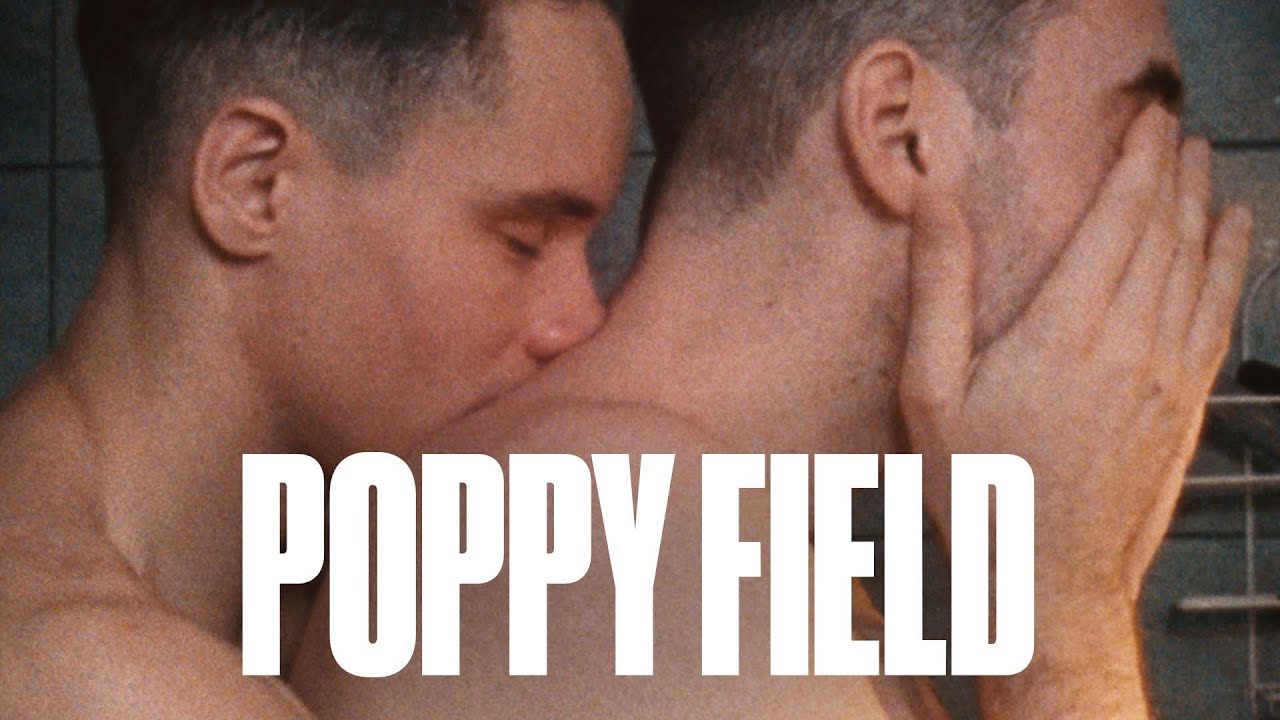 "This adept first feature quickly gathers momentum, delivering a knotty portrait of a man who, like the culture in which he lives, is still wrestling with the very idea of homosexuality."

"Poppy Field is spot on, and it reveals aspects of the wider damage done by prejudice that are rarely seen onscreen."

"Poppy Field is a very Romanian and powerful portrait of a gay man tormented and embarrassed by his own sexuality. With its minimalist approach and painstaking attention to detail, director Eugen Jebeleanu manages to create a claustrophobic and chaotic atmosphere... and makes Poppy Field a worthy entry into the Romanian New Wave. "

"This is an exciting, morally grey film tackling a complex topic within a country that is still in the process of fully recognising LGBT rights. Stressing realism over didacticism while realising the full humanity of nearly all its players, it's more proof of the rich and exciting potential of contemporary Romanian film to make fascinating art out of simple premises."

"Anyone who believes "don't ask, don't tell" isn't a harmful way to live would do well to watch Jebeleanu's film and see how such a mentality really affects those forced to live under such stifling conditions."

"Gay-themed Romanian drama Poppy Field, directed by Eugen Jebeleanu and Ioana Moraru, draws inspiration from the numerous real life protests that have faced queer cinema screenings in Eastern Europe. Injecting a conflicted human narrative into the heart of this ensures that Poppy Field is a compelling watch in its examination of the homophobia that plagues many former Soviet republics. There is a compelling character drama at the heart of Poppy Field showcased through a sublime leading turn from Conrad Mericoffer, a sensitive screenplay from Iona Moraru and Eugen Jebeleanu's beautifully natural direction."

"Must-see. This is a crisp, unblinking look at the very real dangers of both self-loathing and societal prejudice, depicted in a way that's never remotely preachy."

"A revealing and riveting look at how countries are dealing with the LGBTQIA+ in the worst possible ways."

"Like other films in the country's cinematic new wave, it builds layers of subtext until their implications are staggering."
Winner
Best Actor
Torino Film Festival
Winner
Best Actor
Gijón Int'l. Film Festival
Winner
Best Debut Film
Gopo Awards (Romanian Oscars)
Winner
Best Supporting Actor
Gopo Awards (Romanian Oscars)
Winner
Audience Award
Transilvania Int'l. Film Festival
Winner
Best Direction
Transilvania Int'l. Film Festival
Nominated
Jury Prize
BFI Flare: London LGBT Film Festival
Nominated
International Juried Award
Inside Out Toronto LGBT Film Festival
Nominated
Best Film
Gijón Int'l. Film Festival
Nominated
Best First Feature
Tallinn Black Nights Film Festival
Nominated
First Feature Award
Miami Film Festival
Nominated
Best Feature Film
Torino Film Festival
Official Selection
Glasgow Film Festival