Based on the best-selling novel by Bonnie Jo Campbell, Once Upon A River is the story of Native American teenager Margo Crane in 1970s rural Michigan. After enduring a series of traumas and tragedies, Margo (newcomer Kenadi DelaCerna) sets out on an odyssey on the Stark River in search of her estranged mother. On the water, Margo encounters friends, foes, wonders, and dangers; navigating life on her own, she comes to understand her potential, all while healing the wounds of her past. Written and directed by Haroula Rose, this midwestern gothic Americana story is, in the words of Jane Smiley for The New York Times, "an excellent American parable about the consequences of our favorite ideal, freedom."
Director & Cast
Director:

Haroula Rose

Starring:

Kenadi DelaCerna

Starring:

John Ashton

Starring:

Tatanka Means

Starring:

Ajuawak Kapashesit

Starring:

Lindsay Pulsipher

Starring:

Josephine Decker
In Theater Playdates
Sort By:
Virtual Theater Screenings
Sort By:
About Virtual Cinema
Virtual cinema is video-on-demand streaming brought to you by Film Movement in partnership with local independent movie theaters, which allows you to stream first-run movies and revivals of classic films at home on your TV or on your mobile device prior to their availability on any other digital platform. The proceeds from your streaming rental is shared between Film Movement and the presenting art house movie theater of your choice, so all ticket purchases help support independent cinema.
Learn More
Need assistance with Virtual Cinema? Visit our FAQ!
Virtual Cinema FAQ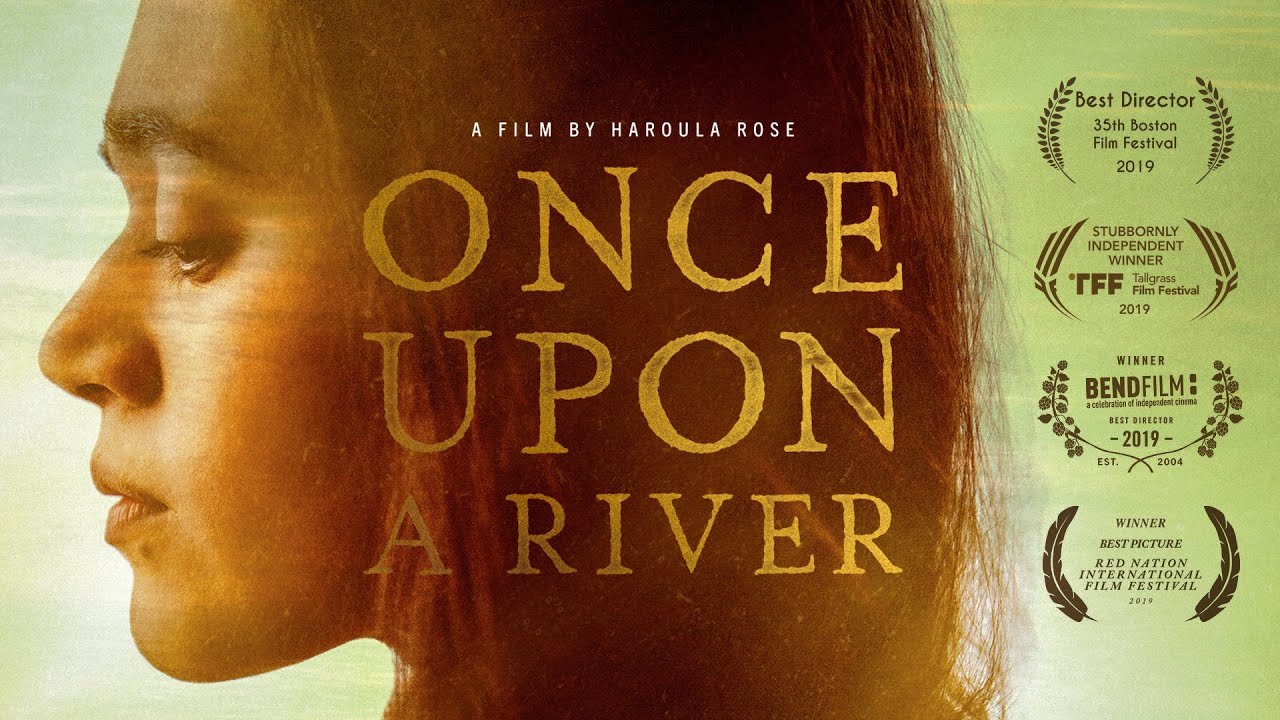 "Beautiful. Shocking. Moving. Haunting. Lovely. Lasting. First-time feature writer-director (and Chicago area product) Hanoula Rose's "Once Upon a River" is all that and more. It's a stark, authentic slice of a certain kind of rough-hewn life — the calloused-hands world we see in gritty films such as "Frozen River" and "Winter's Bone," "Leave No Trace" and "American Woman." There's no trace of Hollywood glamour or gloss to the story, no hint of actor-y flourishes in the deeply resonant performances. Just a lean, finely crafted, memorably real story announcing the presence of a major new filmmaking talent — and a young actor with the promise of limitless potential."

"As Margo, Kenadi DelaCerna absolutely shines in not only her first feature film but her first leading role as well."

"Haroula Rose's feature film, Once Upon A River, features stunning performances and camerawork...."

"Once Upon a River—with a tremendous performance from Kenadi DelaCerna as Margo—enchants us in this simple but evocative coming-of-age tale. "

"Once Upon A River highlights great talent both in front of and behind the camera."

"Haroula Rose is an extraordinary talent."
Winner
Best Director
Bend Film Festival
Winner
Best Director
Boston Film Festival
Winner
Best Independent Film
Tallgrass Int'l. Film Festival
Winner
Best Narrative Feature
Gallup Film Festival
Winner
Best Actress
Gallup Film Festival
Winner
Best Film
Red Nation Film Festival
Winner
Best Director
Red Nation Film Festival
Official Selection
Outstanding Actor
Red Nation Film Festival
Nominated
Grand Jury Prize
Nashville Film Festival
Nominated
City and State Award
Chicago Int'l. Film Festival
Nominated
Jury Prize
Sarasota Film Festival
Nominated
WIFT Award
Thessaloniki Film Festival
Nominated
Maverick Award
Woodstock Film Festival
Nominated
Best Film
American Indian Film Festival
Official Selection
Bentonville Film Festival