Fear
Directed by
Ivaylo Hristov
Svetla, a strong-willed widow, lives alone in a small Bulgarian village close to the Turkish border. She has recently lost her job as a teacher due to the lack of families with young children. One day, while hunting in a forest, she encounters an African refugee, Bamba, who is trying to reach Germany, and will bring about a dramatic turn in her life. Reluctantly, she offers him hospitality, but day after day, a bond develops as Bamba learns the language and takes part in her daily life. Svetla will make life-changing choices that go against her traditional community creating a revolt among the villagers. Absurd, comic and tragic situations ensue as she breaks barriers of loneliness, close mindedness and fear of the outsider.

Bulgaria's official submission to the 2022 Academy Awards.
Director & Cast
Director:

Ivaylo Hristov

Starring:

Svetlana Yancheva

Starring:

Michael Flemming

Starring:

Kristina Yaneva

Starring:

Ivan Savov
Where to Watch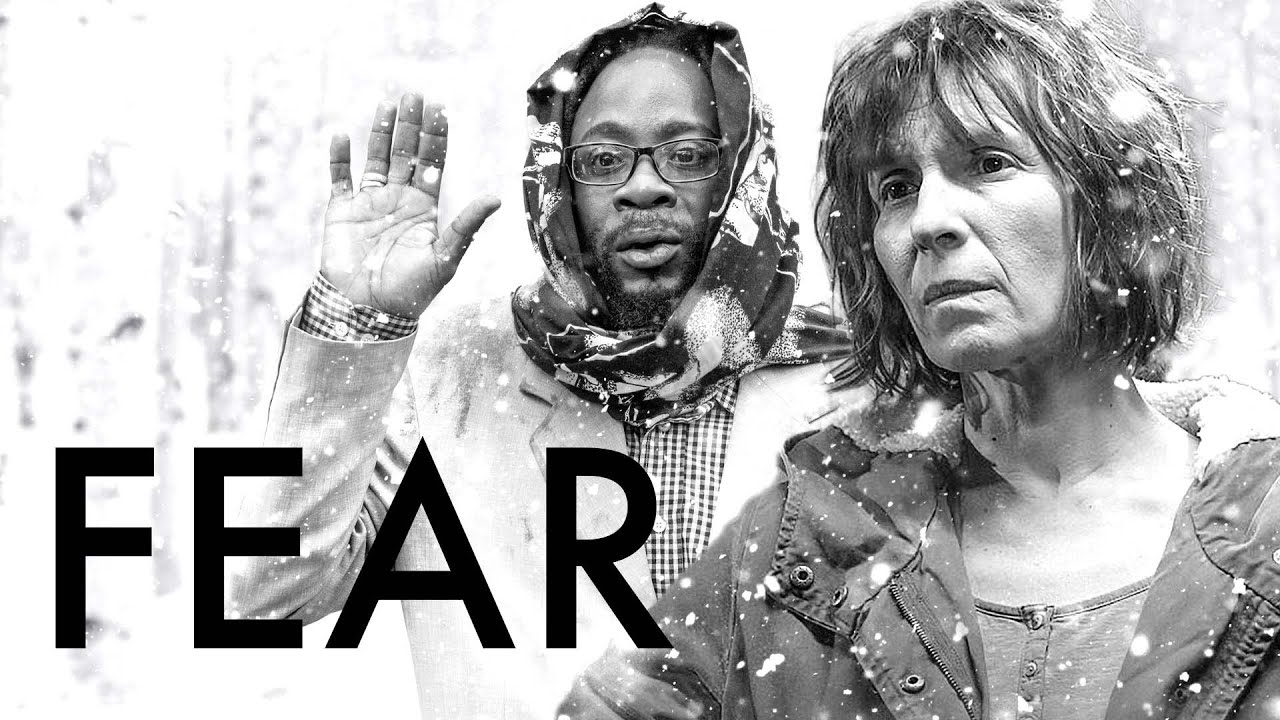 "A perfect movie for the moment...Fear" offers both seriocomic balm and finger-wagging just as another major refugee crisis roils the world. [T]his warmly ingratiating piece in cool widescreen monochrome is a keeper, reminiscent of bittersweet fish-out-of-water arthouse hits like "The Band's Visit"...."

"A marvelously acerbic offbeat comedy which has its roots firmly embedded in a human drama."

"Yancheva gives off a strong Frances McDormand vibe — sarcastic, weary and impatient, her brusque manner shrouding a flinty decency. She's the charismatic moral center of the film...."

"There is a genuine warmth in the connection between Svetla and Bamba. Scenes in which they talk, at cross purposes and about completely different things, somehow result in a shared and satisfying understanding."

"Hristov uses humour to give his film broad mainstream appeal. He strikes a careful balance, allowing the absurdity of the situation to shine out...."

"There is fine grotesque humour and a sense of hard-won humanity in Fear, which focuses on the individual to light up the global. With a premise that won't fall into a Balkan rom-com genre type, the film becomes a moral fable of learning, embracing the unknown. It is finely acted, well-placed in its setting and immensely penetrating in the characteristics of folk small-mindedness."
Winner
Grand Prize - Best Film
Tallinn Black Nights Film Festival
Winner
Best Film
Golden Rose Film Festival
Nominated
Best Foreign Language Film
Santa Barbara Int'l. Film Festival
Nominated
Best Film
Trieste Film Festival
Nominated
MOZAIK Bridging The Borders Award
Palm Springs International Film Festival
Nominated
FIPRESCI Prize for Best International Feature Film
Palm Springs International Film Festival