Fanny: The Right to Rock
Directed by
Bobbi Jo Hart
Sometime in the 1960s, in sunny Sacramento, two Filipina-American sisters got together with other teenage girls to play music. Little did they know their garage band would evolve into the legendary rock group Fanny, the first all-women band to issue an LP with a major record label (Warner/Reprise, 1970). Despite releasing five critically-acclaimed albums over five years, touring with famed bands from Slade to Chicago and amassing a dedicated fan base of music legends including David Bowie, Fanny's groundbreaking impact in music was written out of history... until bandmates reunite 50 years later with a new rock record deal. With incredible archival footage of the band's rocking past intercut with its next chapter releasing a new LP today, the film includes interviews with a large cadre of music icons, including Def Leppard's Joe Elliott, Bonnie Raitt, The Go-Go's Kathy Valentine, Todd Rundgren, The Runaways' Cherie Currie, Lovin' Spoonful's John Sebastian, The B52's Kate Pierson, Charles Neville, and David Bowie guitarist and bassist Earl Slick and Gail Ann Dorsey. Fighting early barriers of race, gender and sexuality in the music industry, and now ageism, the incredible women of Fanny are ready to claim their hallowed place in the halls of rock 'n' roll fame.
Director & Cast
Director:

Bobbi Jo Hart

Starring:

Jean Millington

Starring:

June Millington

Starring:

Brie Darling

Starring:

Alice de Buhr

Starring:

Nickey Barclay

Starring:

Patti Quatro

Starring:

Joe Elliott

Starring:

Bonnie Raitt

Starring:

Kathy Valentine

Starring:

Todd Rundgren

Starring:

Cherie Currie

Starring:

John Sebastian

Starring:

Kate Pierson

Starring:

Linda Wolf
Where to Watch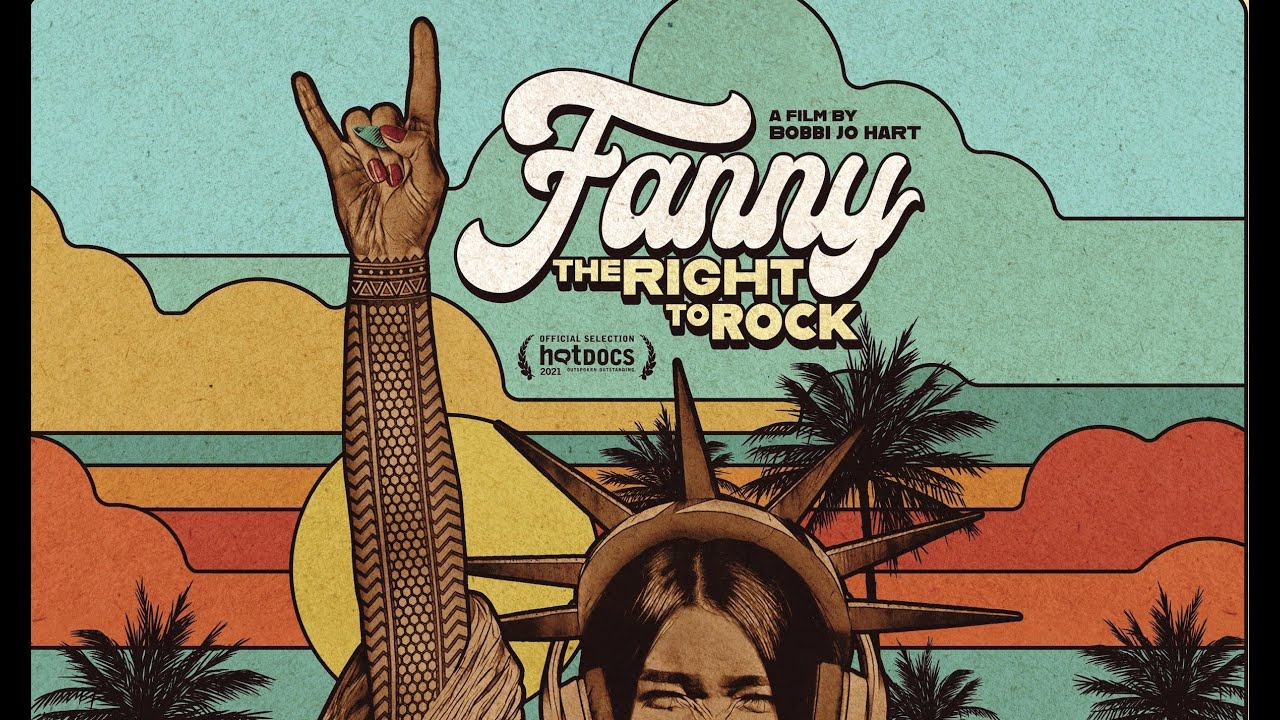 "It's a vivid look at artists who remained entirely themselves throughout their careers. And they rock."

""Fanny: The Right to Rock" remains thoroughly engaging thanks to the demonstrable talent and brassy forthrightness of its central personalities. There's no whiff of "nostalgia act" to their current music — these women are born rock lifers who clearly never stopped evolving creatively, even if the hoped-for commercial rewards never quite arrived."

"Intense hard rock. Searing guitar solos. Serious strutting on stage with no sexual posturing. These aren't things you often associate with female musicians. So props to Bobbi Jo Hart, whose documentary Fanny: The Right to Rock puts the spotlight on the groundbreaking all-women rock group that too few people have ever heard of. Credit racism, sexism and homophobia to consigning this outfit of excellent musicians, the first women's band to secure a record deal with a major label, to near oblivion."

"Hart's wonderful uncovering of this exhilarating piece of queer/Filipino/female/music history was way past due and makes for such compelling viewing."

"Hart's film pays overdue tribute to Fanny. This affectionate documentary should garner the band a whole new set of fans...."

"Hart's uncovering of this exhilarating piece of queer/Filipino/female/music history is way past due and makes for compelling viewing."

"An illuminating documentary on the sexism, racism, ageism and homophobia that confronted members of Fanny, which many consider the first all-female rock band."

"Bobbi Jo Hart's energetic documentary shines a light on one of the greatest, most forgotten all-female rock bands in music history."

"If you're a fan of music, true stories, or just girls rocking out, I'd recommend giving Fanny: The Right To Rock a watch."

"Fanny: The Right to Rock is a glorious love letter to a band that should've had a lot more fame and hits than they were handed. It's a powerful spotlight that's shone directly on a band that could've been swept under the rug by the passing of time."

"A terrific and eye-opening documentary and an amendment to misconceptions."

"Bobbi Jo Hart's revelatory documentary about Fanny, one of Rock's most pioneering but underrated all-women bands, will create more fans for the band, which reunited a few years ago and released a new album in 2018. Hail to these early queens of rock."

"Fanny: The Right to Rock is essential viewing for every student of rock history, not to mention feminism."
Winner
Rogers Audience Choice Award
Hot Docs
Winner
Best Canadian Feature Film
InsideOut Toronto
Winner
Best Documentary
OUTSHINE LGBTQ+ Film Festival
Winner
Best Music Documentary
Edmonton NW Film Festival
Winner
Audience Choice Award
San Diego Filipino Film Festival
Official Selection
DOCNYC Film Festival
Official Selection
Frameline Film Festival
Official Selection
Woodstock Film Festival
Official Selection
Nashville Film Festival
Official Selection
OutFest LA
Official Selection
Calgary Int'l. Film Festival
Official Selection
Doc 'n Roll Film Festival
Official Selection
Melbourne Queer Film Festival
Official Selection
Ashland Film Festival
Official Selection
Minneapolis Sound Unseen