Employee of the Month
Directed by
Véronique Jadin
After working for EcoClean — an industrial cleaning supplies company — for nearly 17 years, model-employee Inès believes it's time for a raise. Despite daily jibes from her incompetent and misogynistic co-workers (including Patrick, EcoClean's ineffectual owner), she remains professional and dedicated to the company's brand. When Inès confronts Patrick about her salary, he not only disparages her request but makes a lecherous pass at her. New intern Mélody witnesses this and jumps in to help, but in the process both women accidentally find themselves with blood on their hands. Spiraling more out of control by the minute, Inès and Mélody must conjure up increasingly maniacal solutions to cover their tracks — and clean up their mess.

"Bloody, mischievous and comedic" (Movie Buff) EMPLOYEE OF THE MONTH is a workplace romp with a deadly edge. Led by the superb Jasmina Douieb (Inès) and Laetitia Mampaka (Mélody), and rounded out with a raucous supporting cast, director Veronique Jadin deftly critiques toxicity and misogyny of office culture all while building to a "pitch-perfect" ending (Film Threat). 
Director & Cast
Director:

Véronique Jadin

Starring:

Jasmina Douieb

Starring:

Laetitia Mampaka

Starring:

Peter Van Den Begin

Starring:

Alex Vizorek

Starring:

Laurence Bibot
Where to Watch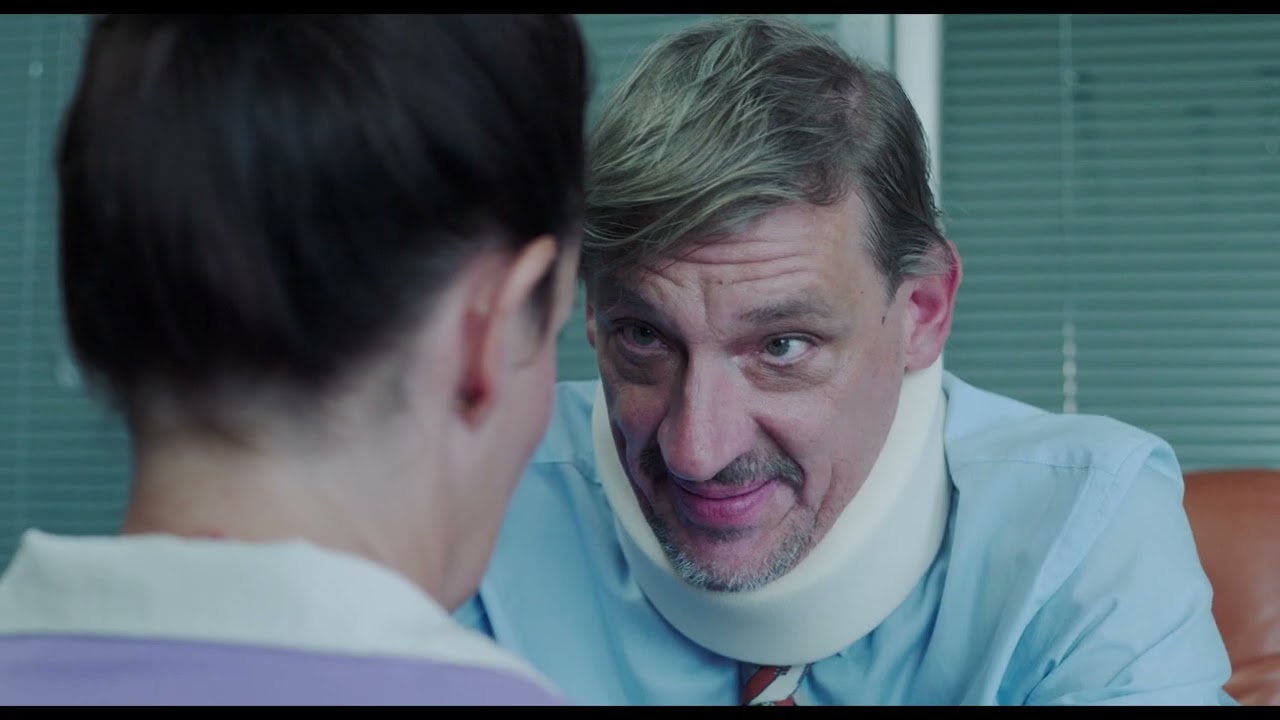 "Jasmina Douieb and Laetitia Mampaka shine with hilarious rapport, making Employee Of The Month a comical, infinitely rewatchable joyride."

"The cast is great, and the ending is pitch-perfect. So get ready to laugh until your sides hurt."

"Director Véronique Jadin crafted a hilarious film, fit for The Great Resignation. This is one dark comedy that may ring true for too many workers."

"Veronique Jadin's "Employee of the Month" blends comedy and violence in a film that adroitly critiques toxic workplace cultures still underscored by sexism and misogyny. Every blood spilled was deserved—as did every laugh it got out of me."

"Tragically profound and dreadfully hilariously Employee of The Month is the perfect dark comedy for anyone that has ever wanted to strangle their boss with their own necktie."
Official Selection
Tribeca Film Festival
Official Selection
Fantasia Int'l. Film Festival
Official Selection
Brussels Int'l. Fantastic Film Festival