Winter Flies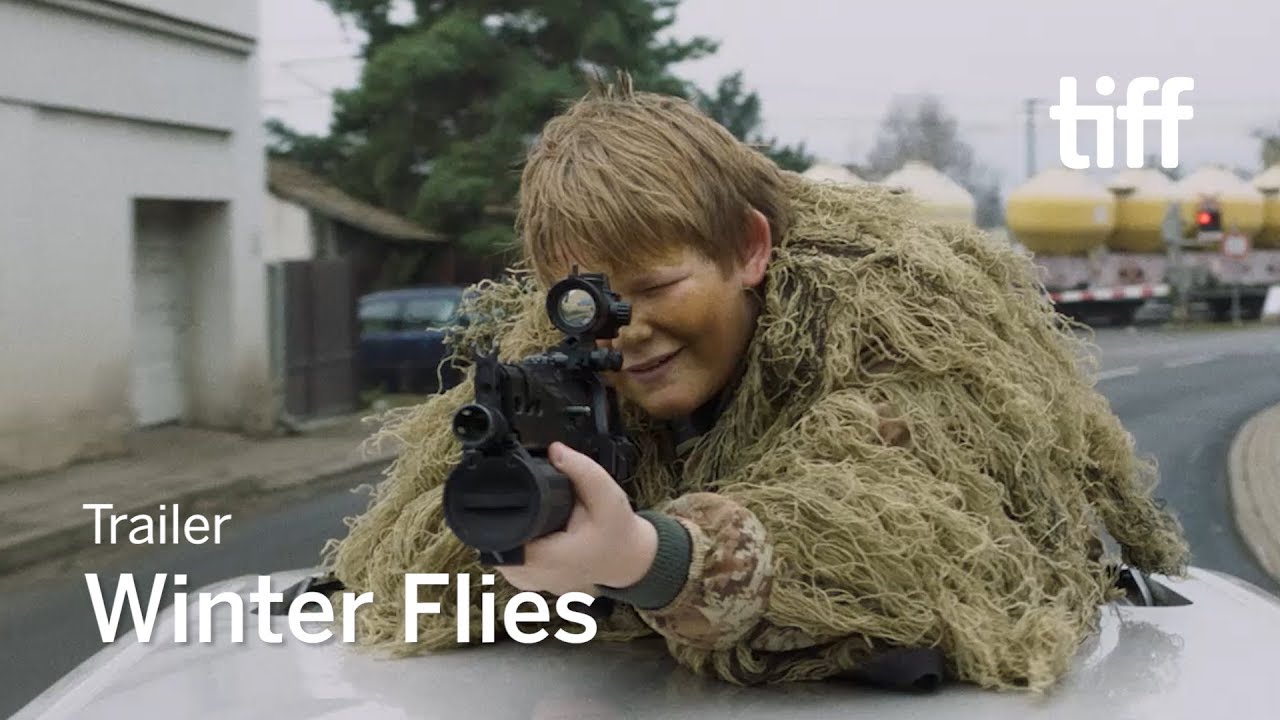 Police interrogate 14-year-old Mára at the station after he is caught behind the wheel far across country from where he lives. He and somewhat eccentric Heduš had set out for the frozen landscape down south to seek adventure, but the mischievous breeziness with which Mára gives his story, and his concealment of the details of the trip, gradually strip his statement of credibility…. With uncommon directorial playfulness, Olmo Omerzu leads his central pair of young nonprofessional actors through the expanding narrative, in which a variety of detours arise with the same elegant spontaneity as they later disappear. A road movie about the flies that occasionally buzz around even in winter, telling a story of boyhood friendship and the irrepressible desire to experience something, even if you don't exactly know what. Winner of 4 Lion Awards (Czech Academy Awards).
Cast
Tomás Mrvík

Jan Frantisek Uher

Eliska Krenková
DVD Features
Bonus Short Film

Jackie
Directed by Giedrius Tamosevicius
Lithuania
Lithuanian with English subtitles
22 minutes

An estranged father with a checkered past goes to extreme lengths to spend more time with his daughter.

Sound: Stereo 2.0 and 5.1 Surround Sound
Discs: 1
""Winter Flies" ... is the third feature from Omerzu, and it further cements the 33-year-old Slavic director's status as a force to be reckoned with. His gift for eliciting authentic and richly textured work from untrained talent has never been more apparent than it is in the case of Tomás Mrvík."

"An ode to the weird, unspoken intimacy of boyhood friendships and a fat middle finger to adult authority, Winter Flies is a film packed with sheer feeling and wicked immaturity."

"... while "Winter Flies" might not tell us anything new, it relates its old story with a vivid specificity and a beguiling sense of mischief that makes it feel fresh. And for a film in which the occasional small miracle does occur, and a heartwarming odd-couple friendship springs up almost in spite of itself, it is gratifyingly unsentimental. "

"Observant and wise about boys in puberty yet impish and carefree when necessary and never idealizing the cold and dreary countryside they travel through, Winter Flies is a lovely little film that's as comfortable as an old sweater and almost as warm. "

"Told through a non-linear narrative and brimming with warmth, Winter Flies is an effortlessly charming third feature from the director of Family Film and A Night Too Young. "

"The characters make "Winter Flies" work...The cold, damp and largely colorless countryside feels real while doubling as a kind of metaphorical no man's land through which the boys must travel to reach adulthood"
Awards & Recognition
Winner
Best Director
Karlovy Vary Int'l. Film Festival
Winner
Best Film
Czech Lion Awards
Winner
Best Director
Czech Lion Awards
Winner
Best Supporting Actor
Czech Lion Awards
Winner
Best Supporting Actress
Czech Lion Awards
Nominated
Crystal Globe
Karlovy Vary Int'l. Film Festival
Nominated
FIPRESCI Prize
Palm Springs Int'l. Film Festival
Official Selection
Toronto Int'l. Film Festival
Official Selection
BFI London Film Festival
You May Also Like...