Warm Water Under a Red Bridge
Warm Water Under a Red Bridge
Directed by
Shohei Imamura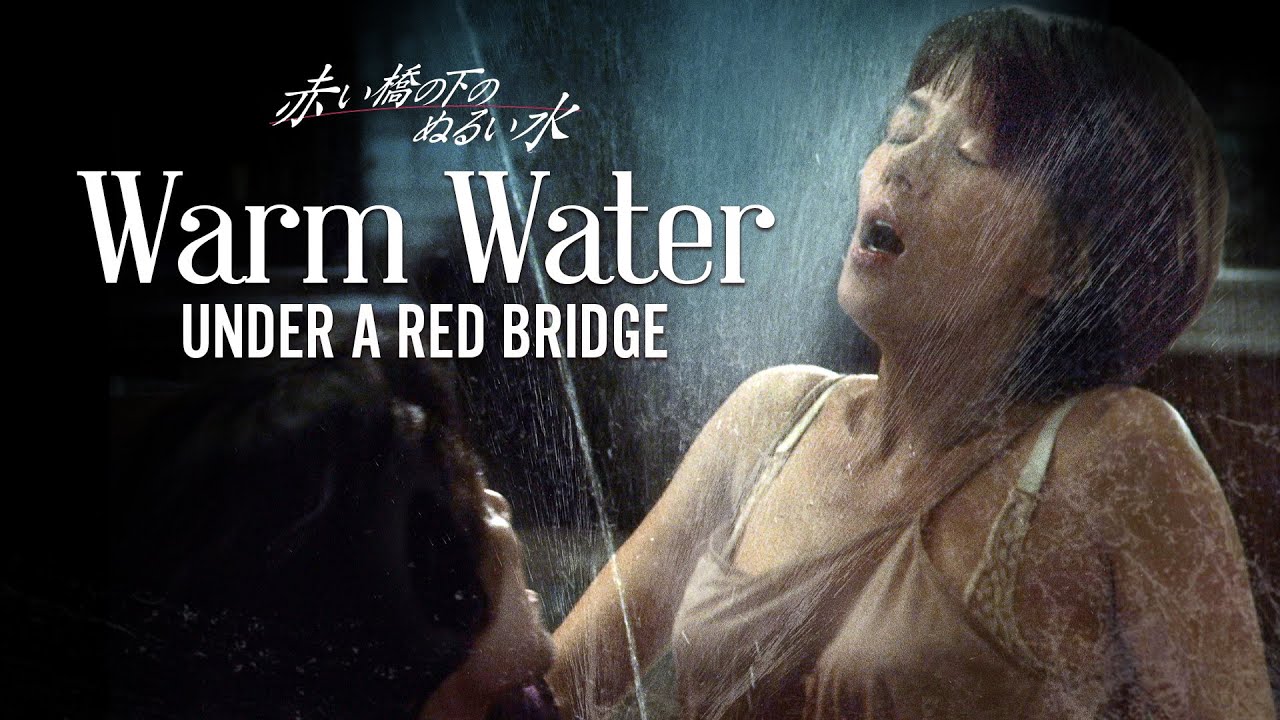 Brimming with magical realism, sensuality, and humor, the final film by revered filmmaker Shohei Imamura is "an enlightening, even liberating, experience" (Roger Ebert, Chicago Sun-Times) that tells the story of Yosuke Sasano, an unemployed salaryman who arrives in a remote fishing village following a rumor of hidden treasure. Instead, he meets Saeko Aizawa, a charming and unusual woman with a unique problem: a well of warm water inside her longing for release. Saeko faces both shame and adoration for her condition, which the local anglers believe feeds the river and its fish. Intrigued and enamored, Yosuke decides to take up a new life as a fisherman. Through their passionate affair, Imamura paints a picture of longing, fantasy, and the search for true happiness in the most unexpected of places that's both "nonchalantly freaky and uncommonly pleasurable" (Michael Atkinson, The Village Voice).
"To those who eschew religious and scientific explanations of life's mysteries, and to those who lose themselves in them. Few of Imamura's films are actually as bleak as they seem: although many end in death and/or madness, it's usually also identified as an escape. With Warm Water Under a Red Bridge, an essential addition to any Japanese cinema collection, Imamura seems to be clarifying that these are even more accurately interpreted as moments of transcendence. Highly recommended." - EMRO

"The final feature from iconoclast Japanese director Shoei Immamura (1926-2006), WARM WATER UNDER A RED BRIDGE ("Akai hashi no shita no nurui mizu") is a leisurely sort of "body horror" lite sex comedy and social satire...Recommended for international/Far East cinema collections." - Video Librarian
Blu-ray Features
BONUS FEATURES:

Messy and Juicy video essay by author and film curator Tom Vick

16-page booklet with new essay by film scholar and writer Hwang Kyunmin

Discs: 1
"An enlightening, even liberating, experience."

"Like its bizarre heroine, it irrigates our souls."

"Imamura has said that Warm Water Under a Red Bridge is a poem to the enduring strengths of women. It may also be the best sex comedy about environmental pollution ever made."

"A deep and meaningful film."

"Imamura's delight in the infinite oddity of men and women is goofy; it's also, at heart, reverent."

"Nonchalantly freaky and uncommonly pleasurable, Warm Water may well be the year's best and most unpredictable comedy."

"Charmingly bizarre slice of magic realism."

"A tasty slice of droll whimsy."

"A delirious celebration of the female orgasm."

"A weird and wonderful comedy."
Awards & Recognition
Winner
Best Actor
Chicago Int'l. Film Festival
Nominated
Palme d'or
Cannes Film Festival
Nominated
Best Actor
Awards of the Japanese Academy
Official Selection
Toronto Int'l. Film Festival
Official Selection
New York Film Festival
Official Selection
Palm Springs Int'l. Film Festival
You May Also Like...