The Other Side
Directed by
Roberto Minervini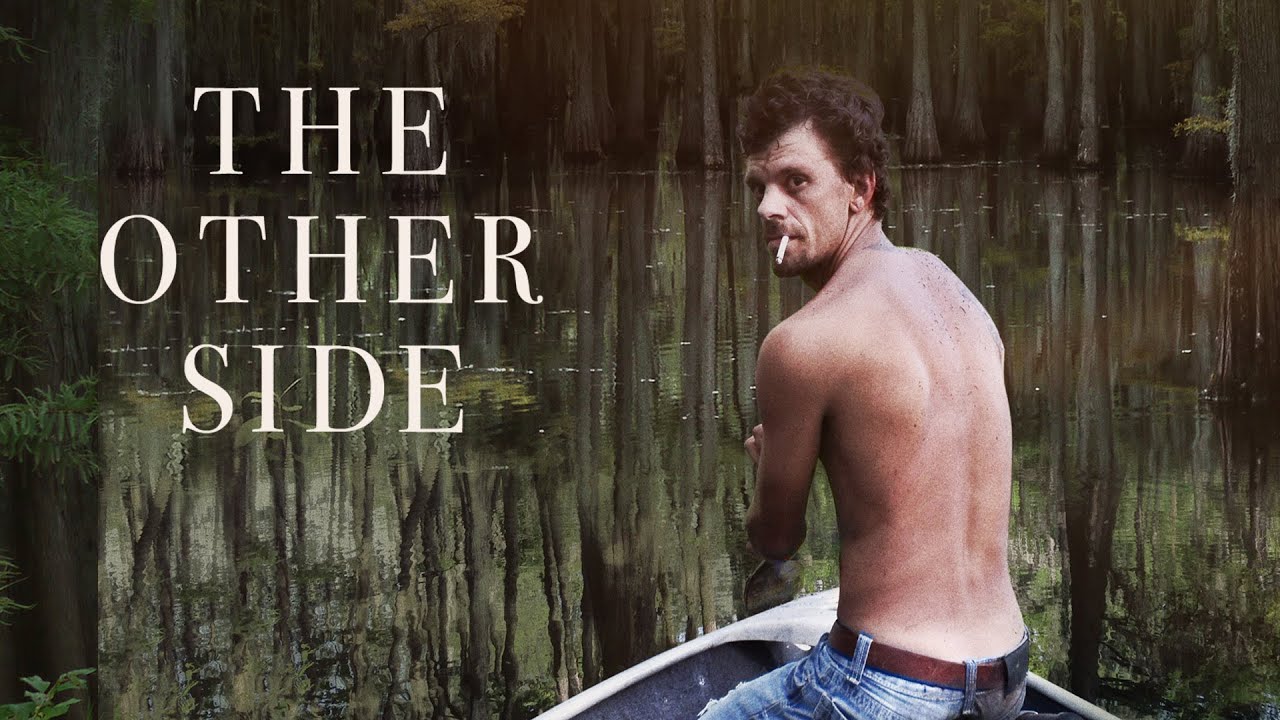 In an invisible territory at the margins of society lives a wounded community who face the threat of being forgotten by political institutions and having their rights as citizens trampled. Disarmed veterans, taciturn adolescents, drug addicts trying to escape addiction through love; ex-special forces soldiers still at war with the world; floundering young women and future mothers; and old people who have not lost their desire to live. Through this hidden pocket of humanity, renowned documentarian Roberto Minervini opens a window to the abyss of today's America.
"An unsettling fly-on-the-wall documentary... this unflinching heart-of-darkness journey into a hellish American subculture is recommended." - Video Librarian "Despite being difficult to watch at moments, 'The Other Side' is a rich viewing experience that provides daring insights and a plethora of talking points regarding the often unaddressed rural poor. Although it takes place prior to the election of 2016, it sheds a great deal of light on how neglected people felt by prior administrations and laid the groundwork for the Trump presidency. 'The Other Side' also presents possible discussion topics regarding objectivity in documentary film-making." - Tom Ipri, EMRO. Highly Recommended.
Cast
Mark Kelley

Lisa Allen

James Lee Miller
DVD Features
Bonus: Open Carry Sequence
Sound: Stereo 2.0
Discs: 1
"...Minervini deserves credit for going where few high-minded filmmakers have gone before, revealing a side of Americana rarely seen onscreen."

"...a soul-draining, feature-length look at the bastard stepchildren of the American Dream."

"...an unflinching look at the unwholesome underbelly that, to the rest of the country's chagrin, defines the Deep South."

"CRITIC'S PICK. Whatever genre it belongs to, "The Other Side" is powerful and disturbing."

""The Other Side," an immersive, almost harrowingly naturalistic plunge into the lives of marginal Louisianans obsessed with guns, drugs and belligerent resentments"
Awards & Recognition
Official Selection
Cannes Film Festival
Official Selection
Toronto Int'l Film Festival
Official Selection
Montreal International Documentary Film Festival
Official Selection
Karlovy Vary Int'l Film Festival
Official Selection
Bergen Int'l Film Festival
Official Selection
BiografilmFestival
Winner, Best Cinematography
RIDM
You May Also Like...