The Fate of Lee Khan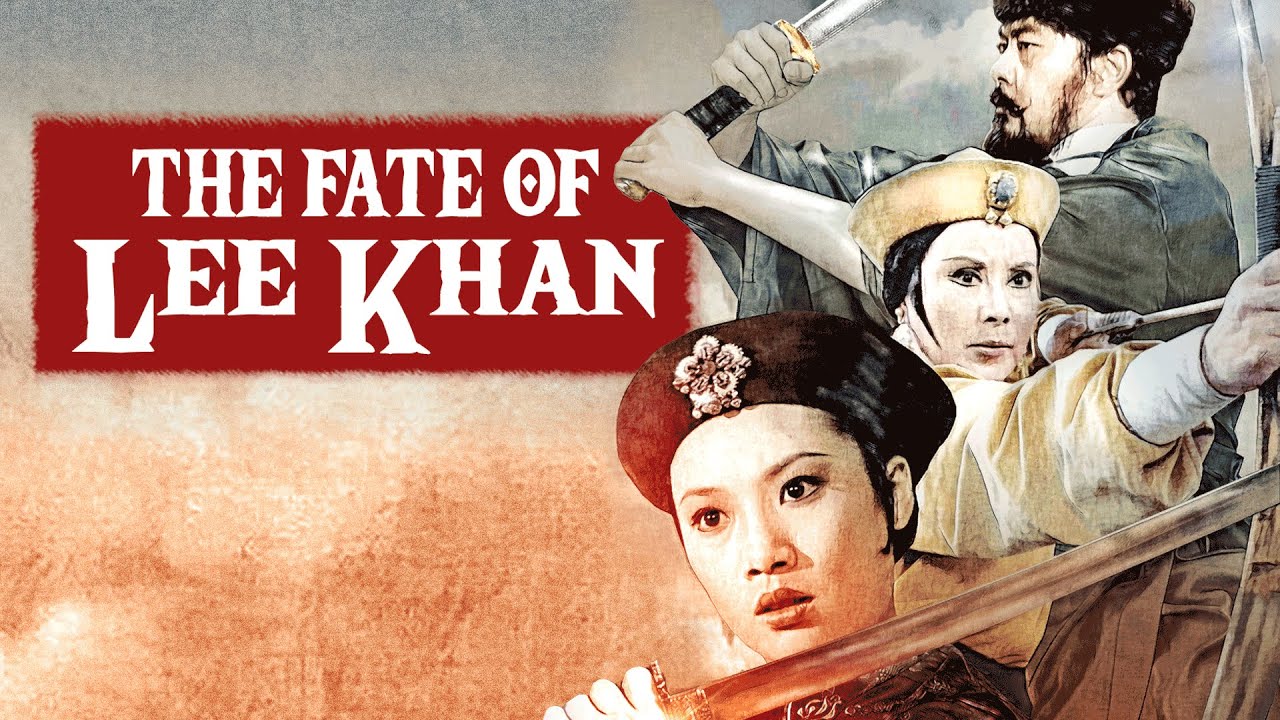 In his follow-up to the critically-acclaimed A TOUCH OF ZEN, trailblazing Chinese filmmaker King Hu brings together an all-star female cast, including Hong Kong cinema stalwart Li Li-hua and Angela "Lady Whirlwind" Mao, in this lively martial arts adventure. When Lee Khan, an official working for Mongolian Emperor Yuan of the Yuan Dynasty procures the battle map of the Chinese rebel army, Chinese resistance fighters, aided by an undercover girl-gang within Khan's ranks, strive to corner him in an inn. Featuring stunning action sequences choreographed by Jackie Chan's "kung fu elder brother" Sammo Hung and a generous mix of intrigue and humor - THE FATE OF LEE KHAN is a legendary wuxia masterpiece. New 2K restoration.
"Masterfully directed and great fun... Recommended." - Video Librarian
Cast
Li Li-Hua

Roy Chiao

Feng Hsu

Angela Mao

Tien Feng
DVD Features
NYAFF Chat: The Fate of King Hu video discussion
New essay by Chinese-language film expert and author Stephen Teo
Sound: 5.1 surround & 2.0 stereo
Discs: 1
Blu-ray Features
NYAFF Chat: The Fate of King Hu video discussion
New essay by Chinese-language film expert and author Stephen Teo

Sound: 5.1 surround & 2.0 stereo
Discs: 1
"CRITIC'S PICK. Once the players are established, the movie falls into a sweet lather, rinse, repeat mode of scenes, alternating character intrigue and fighting. Because it's as much a "hangout movie" as it is an action picture, it's sad at the end to note how many losses the good guys suffered. Such is the way of the wuxia."

"The Fate of Lee Khan is to the Chinese martial arts movie what Once Upon a Time in the West is to the Italian Western: a brilliant anthology of its genre's theme and styles, yielding an exhilaratingly original vision. "

"'The Fate Of Lee Khan' is a masterclass in getting the maximum from every aspect of production. King Hu takes a cast of actors and actresses who normally take supporting roles and thrusts them into the limelight, directing them all with such confidence that a few of them give career-best performances. "

"All of the women here have a strict zero-tolerance policy for nonsense, and are entirely capable of handling themselves. To have one such character would be impressive, but the full half-dozen we have here, indeed pushes this into the stratosphere for its time."

"With its bevy of female stars, action choreographed by Sammo Hung, and classic inn setting, this 1973 classic is prime for rediscovery."

"In fact, The Fate of Lee Khan is Hu's only film with so many female fighters. The women alone form a marvelous stock company, giving the film much of its indomitable energy and spirit. Of all the action directors, Hu was the most sympathetic to women. It was he who virtually created the image of female stoicism in the martial arts cinema.... In Hu's pictures, one sees women as the epitome of cool, taciturn heroines every inch the equal of male heroic stereotypes from Gary Cooper to Bruce Lee."

"The Fate of Lee Khan is a fantastic film, hidden in the shadows of other, more well-known King Hu films. ...[T}he economy with which he delivers an intense, compelling story in The Fate of Lee Khan is a masterful achievement. It's a real under-the-radar treasure...."

"Though its fights are choreographed by the legendary action director Sammo Hung, making liberal use of cartwheels and hidden trampolines, contemporary viewers may decide they aren't Fate's main attraction. More exciting is Hu's handling of the minutes before violence erupts: His staging and editing pinballs our attention back and forth around the small inn, as conspirators furtively communicate with each other or gauge how to respond to the suspicions of Khan and his underlings. These masterful sequences are a delight, and make a brilliant transition from the hangout pleasures of Khan's first half to the big exterior set piece that will end the film."

"Lively...Just restored by Film Movement for a U.S. theatrical run, the pic should see its stock rise among genre fans in the West, who have long revered Hu's Come Drink With Me and Cannes-lauded A Touch of Zen. "

"Film Movement Classics just released a 2K digital remaster of The Fate of Lee Khan and it looks and sounds fantastic. The extras are fun and educational too, notably a discussion about the film from the New York Asian Film Festival. Definitely recommended!"

"...any HD release of a Hu film feels like an incredible gift and warrants a blind purchase."
You May Also Like...