School for Scoundrels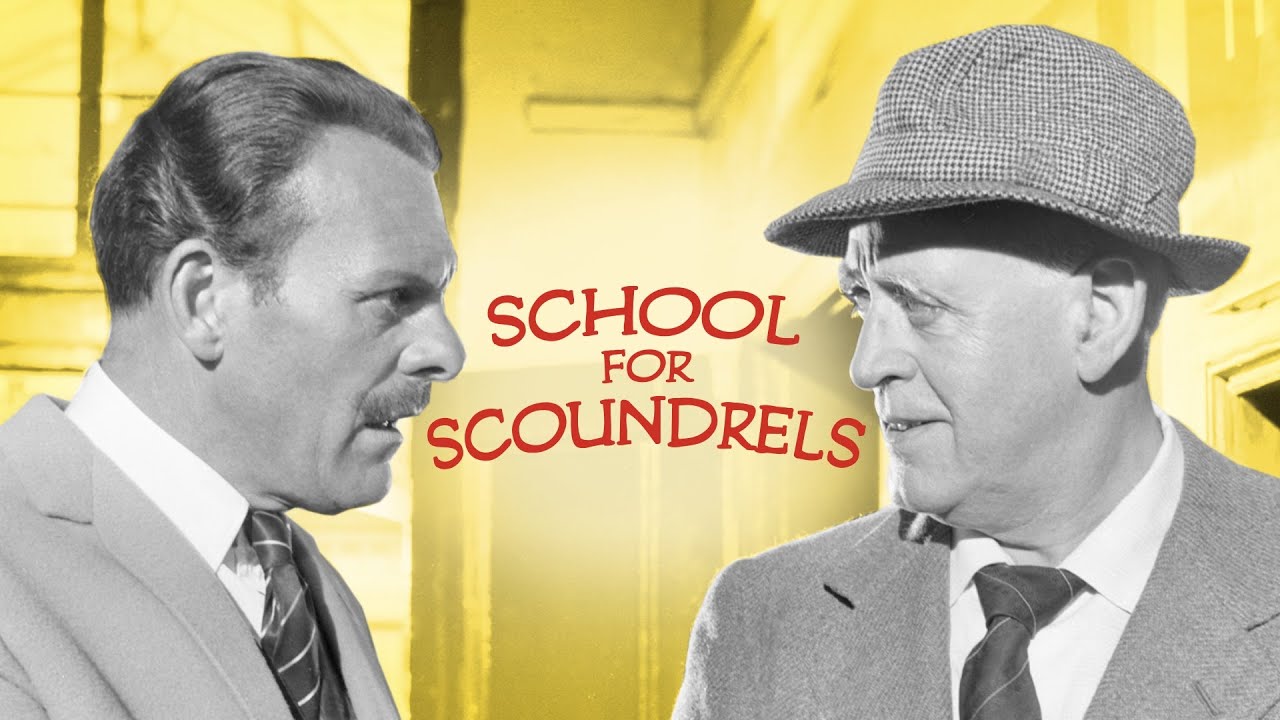 ---
To submit an order, request a preview screener, or ask a question contact Erin Farrell
Based on the Stephen Potter "One Upmanship" and "Lifemanship" books, Henry Palfrey (Ian Carmichael) tries hard to impress but always loses out to the rotter Delauney. Then he discovers the Lifeman college run by "Professor" Potter (Alastair Sim) and discovers the secrets of success. But has he the courage to put all his lessons into effect? From the director of "Kind Hearts and Coronets".
Cast
Ian Carmichael

Alastair Sim

Terry-Thomas

Janette Scott

Dennis Price
"[T]here are plenty of laughs and the charming performances, in the smaller roles as well as the more substantial, are ones to savour. "

"If you're looking to acquaint yourself with the golden age of British cinema, School For Scoundrels is an excellent place to start. "

"Terry-Thomas in particular is outstanding as a classic British bounder ... Sim creates another memorably eccentric authority figure, and the supporting cast includes such comedy stalwarts as John Le Mesurier, Hattie Jacques (who were married at the time) and Irene Handl."
You May Also Like...