Return to Dust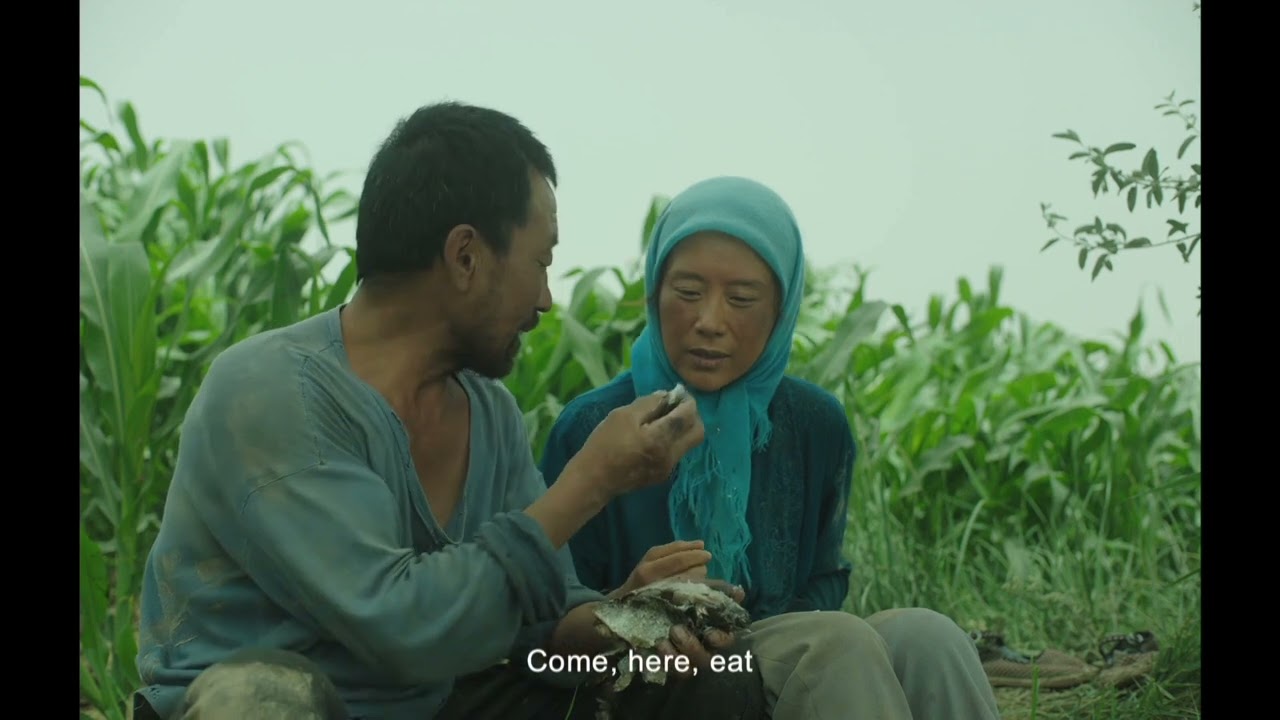 ---
To submit an order, request a preview screener, or ask a question contact Erin Farrell
In the small, rural village in Gaotai, two lonely, middle-aged people—Cao, a timid woman suffering from chronic illness and a disability, and Ma, an unassuming farmer with little to his name—are pushed into an arranged marriage by their respective families. Cast aside as burdens, Cao and Ma's relationship is tepid at first but warms as the two spend their days fixing up an abandoned house on their small patch of land. Invigorated by a shared purpose and the all-consuming nature of farm work, the couple's bond grows. However, in the dwindling rural communities of the Gansu province surrounding them, local farmers are being incentivized by local government to demolish their homes and uproot toward the cities. With their livelihood disappearing, the couple attempt to build a new life together with continued patience and determination toward their home and one another.

Featuring beautiful lead performances by Wu Renlin and Hai Qing and meticulously shot over the course of a year, Return to Dust is "an absorbing, beautifully framed drama...." (Variety). Li Ruijun's humanist approach to documenting the rapid urbanization of his beloved native region and the individuals it produces prove him to be one of the leading figures of Chinese independent cinema.
"Return To Dust [features] beautifully-judged performances that radiate warmth and encourage empathy. It marks Li Ruijun as a significant cinematic talent."

"This poetic tale of an arranged marriage which blossoms into a true partnership is Li's most affecting and accessible work to date."

"An unhurried but hypnotic portrait of two discards thrown together to scratch out a life as they weather the seasons."

""Return to Dust" is an absorbing, beautifully framed drama...."

"A gorgeous piece of cinema...."

"It's an intimate drama that... moves you with its warm humanist core.... Both leads are remarkable."

"Wu Renlin, who stars as the farmer, shines in a deeply humane film that also deals with the conflict between rural traditions and increasing modernisation."

"Weihua Wang's elegant camerawork... proves irresistible. While "Return to Dust" envisions an entire country in microcosm, it also reflects how a relationship can open up the entire world...."

"It's a tremendously graceful piece of filmmaking, with a light, compassionate touch. All the pieces come together in a richly satisfying way...."
Awards & Recognition
Nominated
Golden Bear
Berlin Int'l. Film Festival
Official Selection
Karlovy Vary Int'l. Film Festival
Official Selection
Udine Far East Film Festival
Official Selection
Toronto Int. Film Festival
Official Selection
Chicago Int. Film Festival
Official Selection
Mill Valley Film Festival
You May Also Like...