Policeman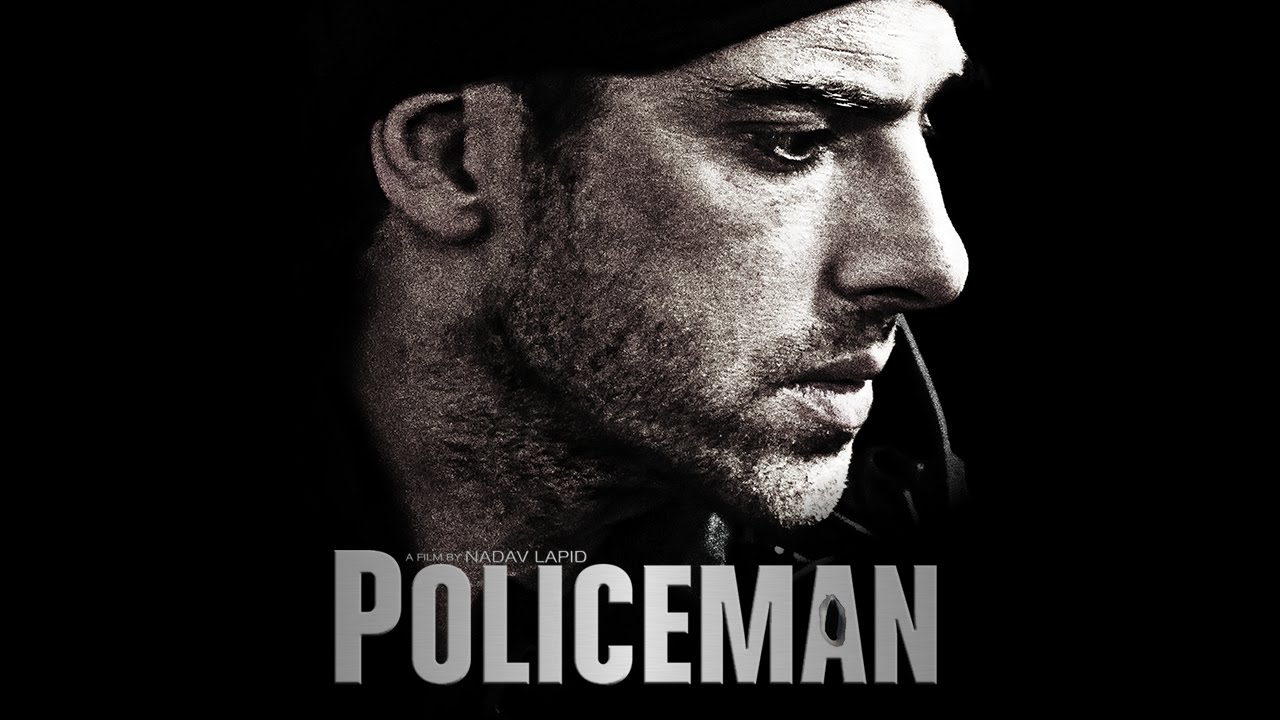 Yaron, an elite special operations squad leader, is the spiritual leader and alpha male among his peers, a small, highly trained team that is part of the Israeli Defense Ministry's Anti-Terrorism unit. Like a band of brothers, these men work, play, laugh, and cry together. They are true patriots; they love their country, their families, and each other. Yaron is ambitious and energetic, but a cyclone of emotions consumes him. His wife is expecting their first child, and the failing health of a team member weighs on his soul as the men contend with an unforgivable accident resulting from a miscalculation during a recent rescue mission, and the price that must be paid as a result of this.As the story shifts, the antagonists are introduced: a small group of young, passionate, idealist, and politically extreme individuals with their own vision of how Israeli society should be. They see themselves as a Robin Hood of sorts, and although their means involve methods of terrorism, set forth to make their misguided vision a reality. Circumstances swell, and Yaron faces something he never imagined; the prospect of the very sort of evil he works to eliminate taking on the form of his beloved Israeli countrymen. For the sake of his team, his expectant wife, and himself, he must hold himself together and perform his duties.
Cast
Yiftach Klein

Yaara Pelzig

Michael Moshonov

Menashe Noy

Michael Aloni
DVD Features
Sound: Stereo 2.0 and 5.1 Surround Sound
Discs: 1
"CRITIC'S PICK. In "Policeman," Mr. Lapid, making an electrifying feature directing debut, traces the line between the group and the individual in a story that can be read as a commentary on the world as much as on Israel."

""Policeman" is loaded with coherent insight into the nuances of contemporary Israeli society."

"The main performances are powerful, the visuals are bold and vivid, the final effect one of the gut having been punched and the mind stirred."

"Israel's fractured psyche is plumbed via narrative splintering in Policeman, Nadav Lapid's compelling drama about his homeland's burgeoning social unrest."
Awards & Recognition
WINNER
Special Jury Prize
Locarno Int'l Film Festival
WINNER
Best Film
BAFICI
WINNER
Best Director
BAFICI
WINNER
Best New Director
San Francisco Int'l Film Festival
WINNER
Besat Screenplay
Jerusalem Int'l Film Festival
WINNER
Jury Award
Philadelphia Film Festival
OFFICIAL SELECTION
New York Film Festival
OFFICIAL SELECTION
Vancouver Int'l Film Festival
OFFICIAL SELECTION
Stockholm Int'l Film Festival
OFFICIAL SELECTION
Hong Kong Int'l Film Festival
OFFICIAL SELECTION
CPH PIX
OFFICIAL SELECTION
New York Jewish Film Festival
You May Also Like...