A White, White Day
Directed by
Hlynur Palmason
In a remote Icelandic town, an off-duty police chief (a chilling Ingvar Sigurdsson, who received Cannes' Critics' Week award for Best Actor for his performance) begins to suspect a local man of having had an affair with his late wife, who died in a tragic accident two years earlier. Gradually his obsession for finding out the truth takes over his life and inevitably begins to endanger himself and his loved ones. Combining classic thriller tropes with a distinctly Nordic arthouse sensibility, the second feature from Hlynur Palmason "engages in storytelling that's both powerful and fresh throughout, marking him as a talent to watch" (The Hollywood Reporter).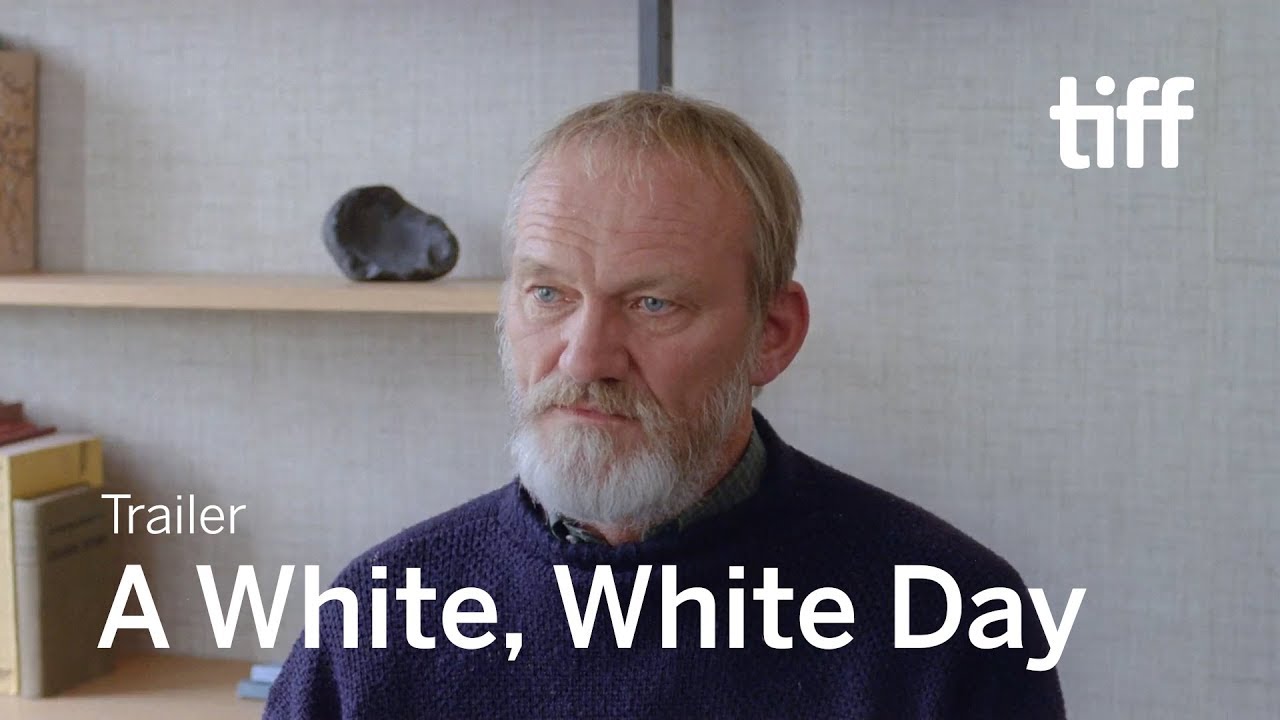 "As darkly comic as it is foreboding–and boasting an outrageously rich and nuanced central performance from the great Icelandic actor Ingvar Sigurdsson, who plays the larger than life Ingimunder, a man more than capable of living up to the scale of his own name–A White, White Day takes the tropes of a psychological thriller but presents them with a virtuosic and austere visual flare. The film's second shot alone–after that doomed misty drive–is a marvel, a time-lapse image of an isolated farmhouse as it weathers the changing of the seasons. "

"The imposing, powerfully built Sigurdsson commandingly holds center screen throughout. Palmason engages in storytelling that's both powerful and freshly thoughtout, marking him as a talent to watch."

"[A] tale of spellbinding and perturbing beauty. "

"A White, White Day, Hlynur Palmason's bold follow-up to his striking debut Winter Brothers, demonstrates a keen awareness of genre film tropes, taking an ordinary tale of vengeance and choking any sense of pulp or melodrama out of its veins, leaving only the psychological journey of one man trying to make sense of a world that offers no answers."

"It is rare that something so honest, devoid of unnecessary hyperbole, overworked drama and quick plot progression graces the silver screen. The convincing performances, breathtaking scenery captured in an understated eeriness by cinematographer Maria von Hausswolff, and the sheer humanness of A White, White Day told through Palmason's eyes transport you to an isolated little Icelandic town where perhaps, just perhaps, the veil opens in the fog."

"A taciturn former policeman in a small Icelandic enclave grows more complex before our eyes in the visually arresting and emotionally rewarding A White, White Day. A flesh and blood catalogue of ways to be masculine, from tender with his granddaughter to robustly no-nonsense with a weapon, Ingimundur is a fascinating character, splendidly portrayed."

"Ingvar Eggert Sigurðsson gives a studied portrayal of ex-cop Ingimundur, whose wife is cruelly taken from him, and begins to see pieces of a crime formulating as he suspects a local of having had an affair with her. It's a raw, powerful performance that holds the film together, exploring the bruised masculinity of a man who has seen broken families but doesn't know how to act when his own life no longer fits into a conventional order. [A] tense and rewarding exploration of grief which proves Palmason to be an expert storyteller. "

"For a movie that is able to be simple and mysterious at the same time, A White, White Day is a good character study of a man with a cold soul longing for answers."

"Far from callous and cold, despite the temperatures suggested by that omnipresent fog, thick-maned Icelandic horses, and all the heavy sweaters, the film is warm when it counts. This is a compassionate drama about grief and the sideways behaviour that will out if you keep stifling the main thing..."

"A White, White Day is at its best when it delves fearlessly into the cold heart of lonely masculinity."

"The Oscars should have made room for the intense and elemental A White, White Day."

"An offbeat, artful exploration of Icelandic angst ... it's gorgeously shot, and the actors bring a bracing complexity to their roles."
Winner
Louis Roederer Foundation Rising Star Award
Cannes Film Festival
Winner
Best Film
Torino Film Festival
Winner
Best Narrative Feature
Hamptons Film Festival
Winner
Best Actor
Transilvania Int'l. Film Festival
Winner
NDR Film Prize
Nordic Film Days
Nominated
Critics' Week Grand Prize
Cannes Film Festival
Nominated
Best Film
Transilvania Int'l. Film Festival
Nominated
European Film Awards
Official Selection
Toronto Int'l. Film Festival
Official Selection
BFI London Film Festival
Official Selection
Karlovy Vary Int'l. Film Festival
Official Selection
New Horizons Int'l. Film Festival
Official Selection
La Rochelle Int'l. Film Festival