A Bag of Marbles
Directed by
Christian Duguay
This is the true story of two young Jewish brothers in German occupied France who, with a mind-boggling mix of mischievousness, courage and ingenuity, will be forced to fend for themselves in order to survive the enemy invasion and try bring their family back together.

The heartwarming adaptation of Joseph Joffo's enduring memoir tells the story of the Nazi occupation through the eyes of the two young Jewish boys. Paris, 1941: Joseph and Maurice are the sons of Roman, the local barber.

At ages 10 and 12, the boys have so little understanding of the persecution of Jews that Joseph thinks nothing of swapping his yellow star for a bag of marbles. Despite their naiveté, Roman knows that their best chance to escape the Nazi roundup is to flee on their own to Vichy, France, where their older brothers Albert and Henri have found safe haven.

Always one false move from tragedy, these tenacious children survive on courage, ingenuity, and more than a bit of cunning as they make their precarious way through France hoping to reunite with their family. More than anything, it's their brotherly bond that gets them through their ordeals.

Patrick Bruel resonates as the Jewish family patriarch Roman, while newcomers Dorian Le Clech and Batyste Fleurial Palmieri register an almost agonizing vulnerability as hapless innocents trying to outrun the cruel machinery of war.

Director & Cast
Director:

Christian Duguay

Starring:

Dorian Le Clech

Starring:

Batyste Fleurial

Starring:

Patrick Bruel

Starring:

Elsa Zylberstein

Starring:

Bernard Campan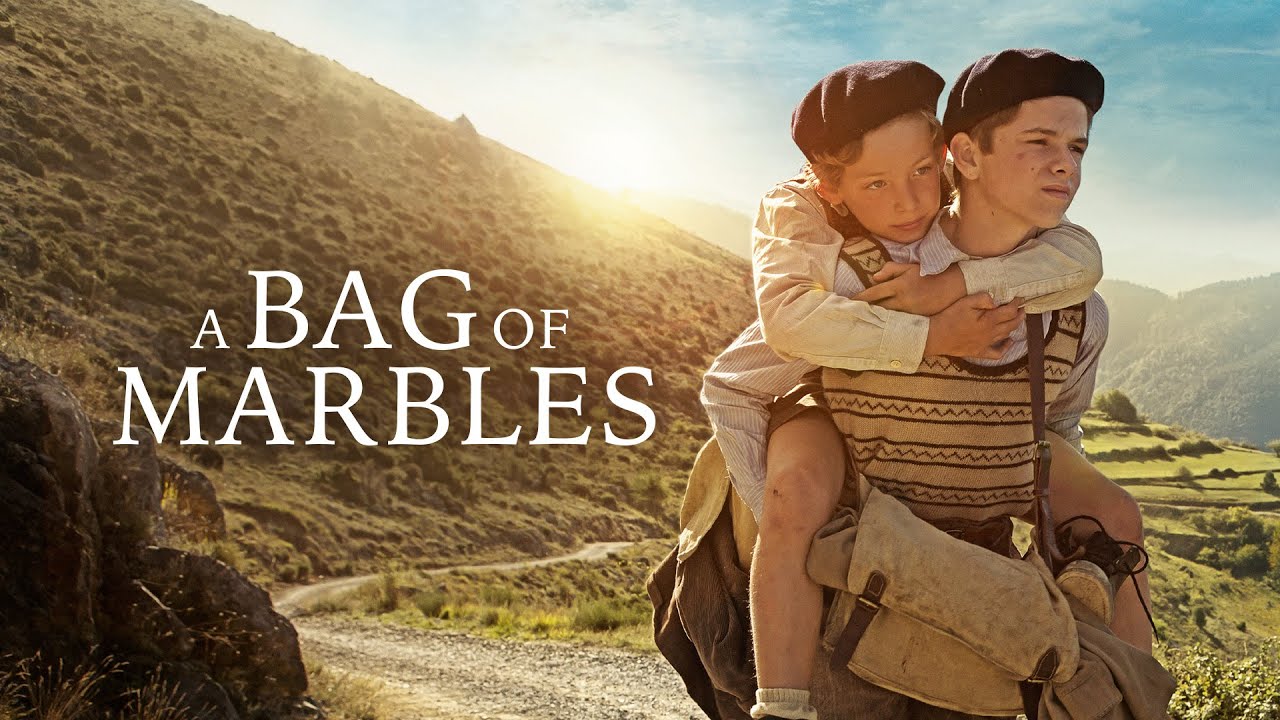 "The great value of Christian Duguay's "A Bag of Marbles" is the degree to which it makes such a barbaric and bewildering chapter in human history comprehensible for young audiences. "

"This isn't the first film to try to deal with the horrors of the Holocaust from a child's perspective, but it's tricky material, and this one succeeds because it is direct and forthright."

"First-rate example of making difficult history relateable to younger generation...Lovely, clever boys' war story movingly imparts history about the Holocaust and family."

"The writing and its attendant characterizations have an undeniable integrity, the particular historical detail offered by the story is not common in films about this era, and the lead performers are moving."

"A poignant crowd pleaser with cross-over appeal that challenges your emotions and engages the human spirit."

"The movie's strength is that it follows the rhythm of the boys' journey, and mixes the comedy and tragedy well, often in the course of a single scene. The script highlights the brothers' resilience, as well as their vulnerability."

"A Bag of Marbles is a worthy entry into the cinematic Holocaust library."

"A feel-good tale of Holocaust survival... A gentle focus on family and persistence."
Winner
Audience Award
Philadelphia Jewish Film Festival
Official Selection
Belgrade Film Festival
Official Selection
Beijing Int'l. Film Festival