Sexual Drive
IN THEATERS AND ON DEMAND 04.22.2022
Sexual Drive is an unconventional triptych - equal parts thriller, sex comedy, and gastronomy - following the seemingly unconnected lives of three people around Japan and their appetites, both culinary and carnal. In the first story, designer Enatsu worries about his sexless marriage. Next, office worker Akane is recovering from driving-induced panic attacks. In the final third, elite advertising agent Ikeyama wants to end a relationship with his lover. Connecting all three is a shabby man who calls himself Kurita. He appears and presents each with a secret. Both suspicious and revolting, Kurita gradually reveals to each deep, mouth-watering truths regarding their sexual drive...
In Theater Playdates
Sort By:
Virtual Theater Screenings
Sort By:
| Venue | City | State | Begins |
| --- | --- | --- | --- |
| | Los Angeles | CA | April 22, 2022 |
| | Cleveland | OH | May 6, 2022 |
About Virtual Cinema
Virtual cinema is video-on-demand streaming brought to you by Film Movement in partnership with local independent movie theaters, which allows you to stream first-run movies and revivals of classic films at home on your TV or on your mobile device prior to their availability on any other digital platform. The proceeds from your streaming rental is shared between Film Movement and the presenting art house movie theater of your choice, so all ticket purchases help support independent cinema.
Learn More
Need assistance with Virtual Cinema? Visit our FAQ!
Virtual Cinema FAQ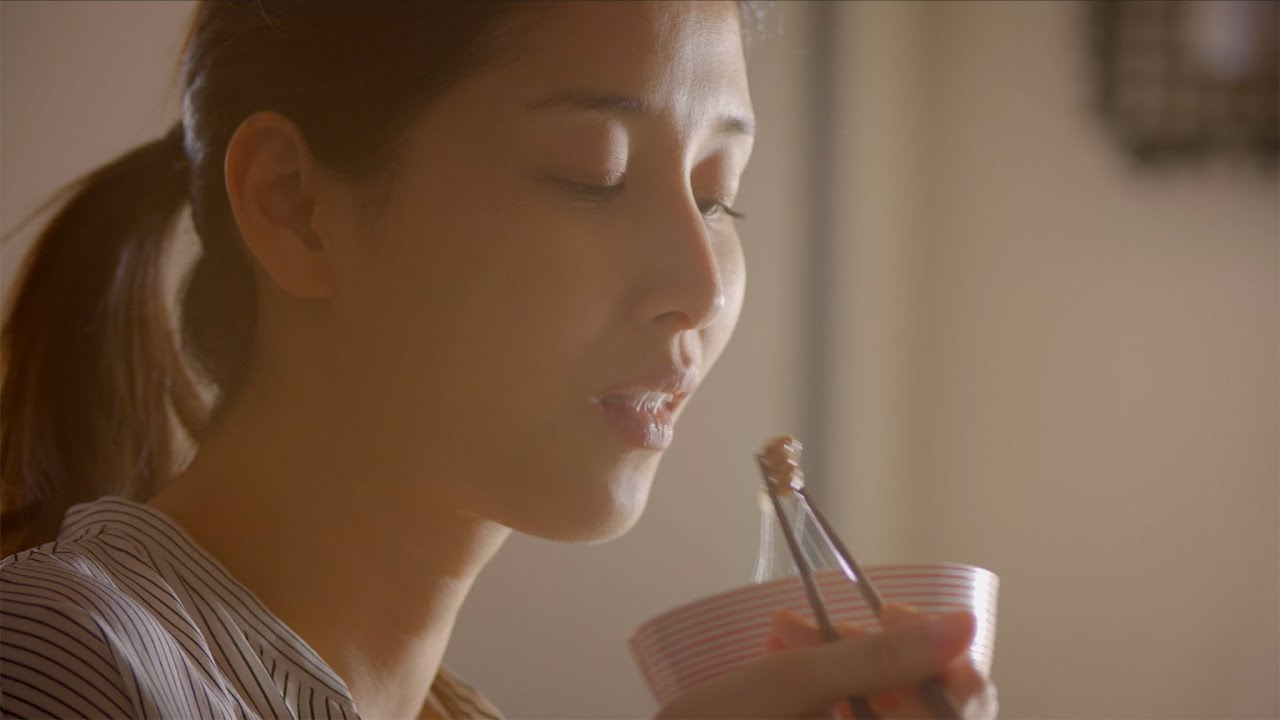 "Yoshida Kota directs three segments that connect food with sex in the most entertaining ways, both contextually and cinematically. "

"Consistently intriguing and occasionally hilarious, the movie does not depict sex itself. Instead, the characters eat food items that become objects of titillation, lust and pleasure: the sticky goo around soybeans, chili oil sizzling in a wok."

"The film is masterfully written and directed by Kôta Yoshida, and it's one of the darker explorations of human sexuality I've seen since David Cronenberg's twisted masterpiece, Crash. It's 70 minutes of genius and perverted bliss."

"You will never see mapo tofu being cooked more intensely or orgasmically, and Yoshida's regular cinematographer Masafumi Seki finds salacious new angles in the kitchen. "

"Kota Yoshida's fascinating film explore the link between food and sex through a trio of darkly funny and surprisingly sexy tales that all share the same central character, a limping semi-satyr named Kurita who enters each one bearing a box of chestnuts and a startling story to tell. The results are stylishly staged and very funny throughout.... (The scene in the middle story in which the woman, her true self finally released, makes up some extremely spicy tofu instead of the bland variation she had been planning on contains more genuine erotic heat in just a couple of minutes than the entire "Fifty Shades of Grey" franchise put together.)"

"Yoshida's giddy fetishism makes for its own simple fun. "

"With its bonkers sensibility, the film is bright and often wickedly funny, cleverly exploring the shifting power of attraction. And it's packed with profound observations that linger."

"Yoshida Kota's minimalistic Sexual Drive is an absurdly satisfying romp."

"Sexual Drive is an amazing and unconventional narrative that not only explores the eroticism of the oral drive in an enticing and visually pleasing way, but also succeeds to touch, in a lighthearted way, upon the complexity of sexual desire as such. "

"An amusing sex-food hookup driven with skill, dynamism and humor. ...It's excitingly cerebral."

"Sex and food make the perfect pairing in Yoshida Kota's feature film, Sexual Drive."
Nominated
VPRO Big Screen Award
Rotterdam Int'l. Film Festival
Official Selection
Fantasia Int'l Film Festival
Official Selection
Golden Horse Fantastic Film Festival
Official Selection
Moscow Int'l. Film Festival