Pity
Directed by
Babis Makridis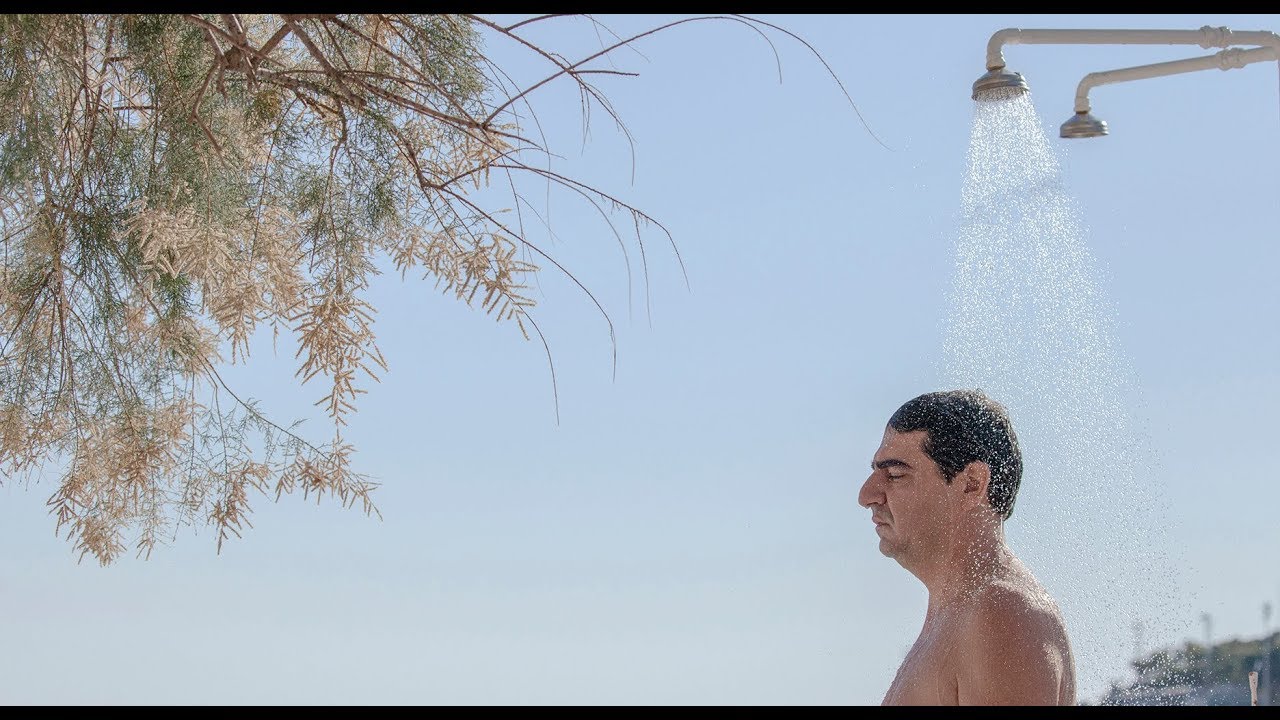 The story of a man who feels happy only when he is unhappy, a man addicted to sadness, who has such need for pity, he's willing to do everything to evoke it from others. This is the life of a man in a world not cruel enough for him.
"A disturbing and oftentimes very funny satire-drama."

"The laughs derive naturally from Drakopoulos' pitch-black performance. There's a rhyme and reason to Makridis' cinematic request."

"Its sharpest passages ... exert the bracing, mouth-shuddering tang of neat ouzo: You know how it's going to taste, but it leaves you wincing anyway."

"An eye-catching central performance from comedian Yannis Drakopoulos, which combines deadpan, almost Keatonesque absurdity with spikes of utter malevolence."

"As stylized as Makridis' second feature is, it's grounded in recognizable behavior, and its sly, dry playfulness reverberates with fascinating questions about emotions and how we portray them. Pity deconstructs the artifice of feeling and, most wickedly, movie sentimentality."

"A delightfully nasty piece of work, refusing to let either the lawyer or the audience off the hook as Makridis keenly observes how expressing sympathy has become ritualized to the point it no longer has meaning."
Awards & Recognition
Winner
Best Film
Hellenic Film Academy Awards
Winner
Best Director
Odesa Int'l. Film Festival
Winner
Best International Feature
Odesa Int'l. Film Festival
Winner
FIPRESCI Prize
Torina Film Festival
Nominated
Grand Jury Prize - World Cinema
Sundance Film Festival
Nominated
Big Screen Award
Rotterdam Int'l. Film Festival