Koza
Directed by
Ivan Ostrochovský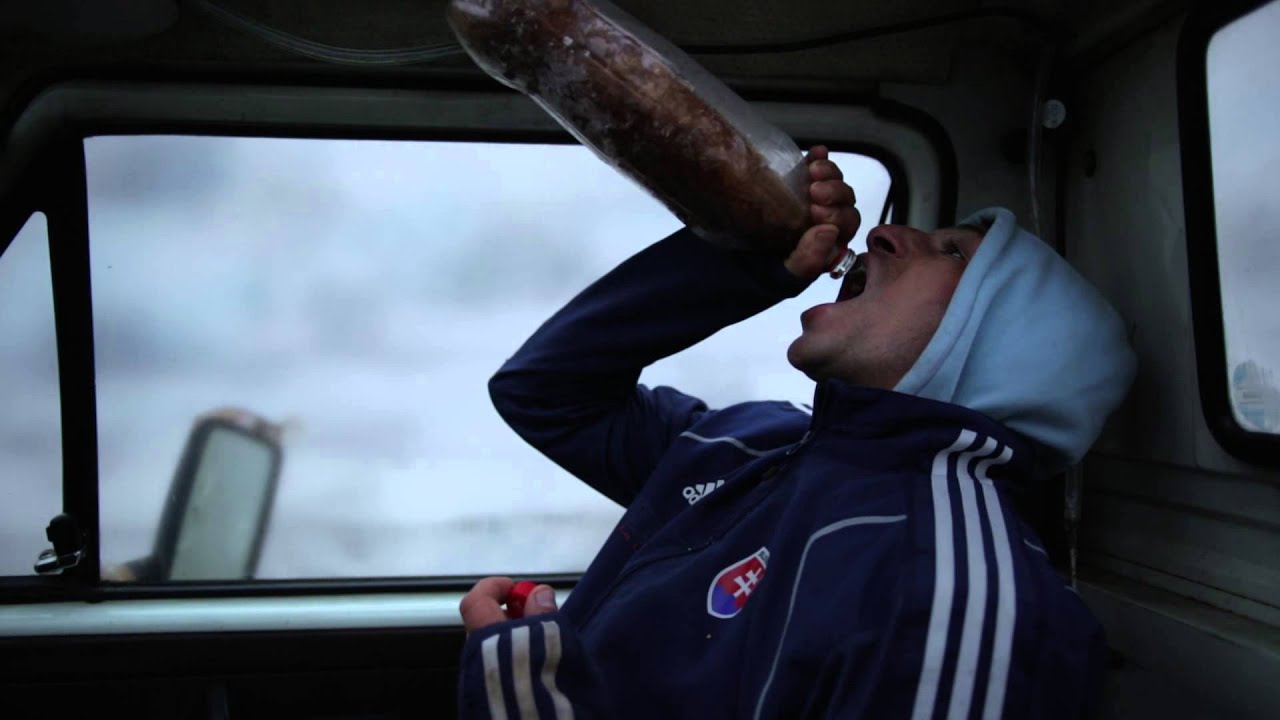 Peter "Koza" Baláž is struggling to make ends meet. Miša learns that she is expecting a child and decides to terminate her pregnancy. She pressures Koza to get money for the procedure. Koza, who has not trained in a while, steps back into the ring, hoping to earn some much-needed cash and possibly change Miša's mind. He and his manager, Zvonko, embark on a "tour", where success is not measured in victories, but in the amount of blows that Koza can take.

KOZA features Peter Baláž, who competed at the 1996 Olympic Games in Atlanta, and Ján Franek, Olympic medallist from Moscow 1980, as his coach. Featuring the outstanding performances of non-professional actors and blurring the lines between representation and presence, KOZA is a powerful and haunting challenge to the concept of authenticity.
"A visually impressive docu-fiction hybrid from Slovak multihypenate Ivan Ostrochovsky, "Koza" offers a raw look at a retired Romany boxer who goes back into the ring in hopes of keeping his family together."

"Starring the titular real-life boxer, who competed in the 1996 Atlanta Games, as a character very close to himself, the film spins a delicate but seductive and darkly absurd story about a man who's so out of shape and out of synch with the world that he risks literally being beaten to death in order to stop his girlfriend from having another child."

"This daring and challenging debut will ... resonate with audiences long after they have watched it, thanks to the virtual absence of pathos and the anticlimactic manner in which this simple yet powerful personal drama unfolds."

"[N]atural comedy and undeniable pathos."
Awards & Recognition
Winner
Best Director
Mar del Plata Film Festival
Winner
SIGNIS Award
Mar del Plata Film Festival
Winner
Best Film
Vilnius Int'l. Film Festival
Winner
Free Spirit Award
Warsaw Int'l. Film Festival
Nominated
Best First Feature
Berlinale Forum
Nominated
Best Film
Mar del Plata Film Festival
Nominated
FIPRESCI Prize
Hong Kong Int'l. Film Festival
Nominated
Best Int'l. Film
Santa Barbara Int'l. Film Festival
Official Selection
Toronto Int'l. Film Festival
Official Selection
Karlovy Vary Int'l. Film Festival
Official Selection
Thessaloniki Int'l. Film Festival