In Theaters 01.08.2021
Film Movement's International Oscar Entry Series
Directed by
Amjad Abu Alala
,
Stéphanie Chuat and Véronique Reymond
,
Dzintars Dreibergs
,
Naomi Kawase
Film Movement's International Oscar Entry Series
Four official Oscar submissions, at one special discounted price, available at the virtual cinemas listed below!

Latvia's Official Submission to the Academy Awards - available from January 8th

Blizzard of Souls pays stark witness to the horrors and brutality of the First World War, as seen through the eyes of an innocent 17-year-old farm-boy turned soldier. Though he is underage, and his dad, a former marksman, is overage for the army, they are both conscripted into one of Latvia's first national battalions. The thrill of training is soon followed by reality, as shells burst around them in the endless mud. He grows up on the battlefield, fighting at the side of his father and brother, their lives are constantly in jeopardy.

Adapted from the book by Aleksandrs Grins, which was banned in the U.S.S.R., the story was based on Grins' own war experiences in a Latvian battalion, and the film is the biggest box office success in Latvia in the past 30 years.

Switzerland's Official Submission to the Academy Awards - available from January 15th

Lisa, once a brilliant playwright, no longer writes. She lives with her family in Switzerland, but her heart remains in Berlin, beating in time with that of her twin brother Sven, the famous theatre actor. Since Sven has been suffering from an aggressive type of leukaemia, the relationship between them has become even closer. Lisa does not want to accept this blow of fate, she does everything in her power to bring Sven back on stage. For her soulmate she neglects everything else and even risks losing her husband. Her marriage goes awry, but Lisa only has eyes for her brother, who reflects her deepest longings and awakens in her the desire to be creative, to feel alive again.

Sudan's Official Submission to the Academy Awards - available from January 22nd

Winner of the Lion of the Future Award for best Debut Feature at the Venice Film Festival, YOU WILL DIE AT TWENTY is visually sumptuous "coming-of-death" fable. During her son's naming ceremony, a Sheikh predicts that Sakina's child will die at the age of 20. Haunted by this prophecy, Sakina becomes overly protective of her son Muzamil, who grows up knowing about his fate. As Muzamil escapes Sakina's ever-watchful eye, he encounters friends, ideas and challenges that make him question his destiny. Sudan's first Oscar submission, YOU WILL DIE AT TWENTY is an auspicious debut and a moving meditation on what it means to live in the present.

Japan's Official Submission to the Academy Awards - available from January 29th

After a long and unsuccessful struggle to get pregnant, Satoko and her husband decide to adopt a child. Over the next six years, the middle-class couple and their young son Asato settle into a comfortable, albeit routine, life. The family's orderly existence is shattered by the arrival of Hikari, a young woman claiming to be Asato's biological mother, demanding his return. As tensions mount, Satoko grows more and more emboldened to defend her family.

Weaving together multiple timelines and genres with a contemplative pacing and keen sense of place, hallmarks of Kawase's work, TRUE MOTHERS is "is a deeply touching celebration of women who assume duties of love, support and compassion" (Awards Watch).


Director & Cast
Director:

Amjad Abu Alala

Director:

Stéphanie Chuat and Véronique Reymond

Director:

Dzintars Dreibergs

Director:

Naomi Kawase

Starring:

Oto Brantevics

Starring:

Ieva Florence

Starring:

Nina Hoss

Starring:

Lars Eidinger

Starring:

Mustafa Shehata

Starring:

Moatasem Rashed

Starring:

Hiromi Nagasaku

Starring:

Arata Iura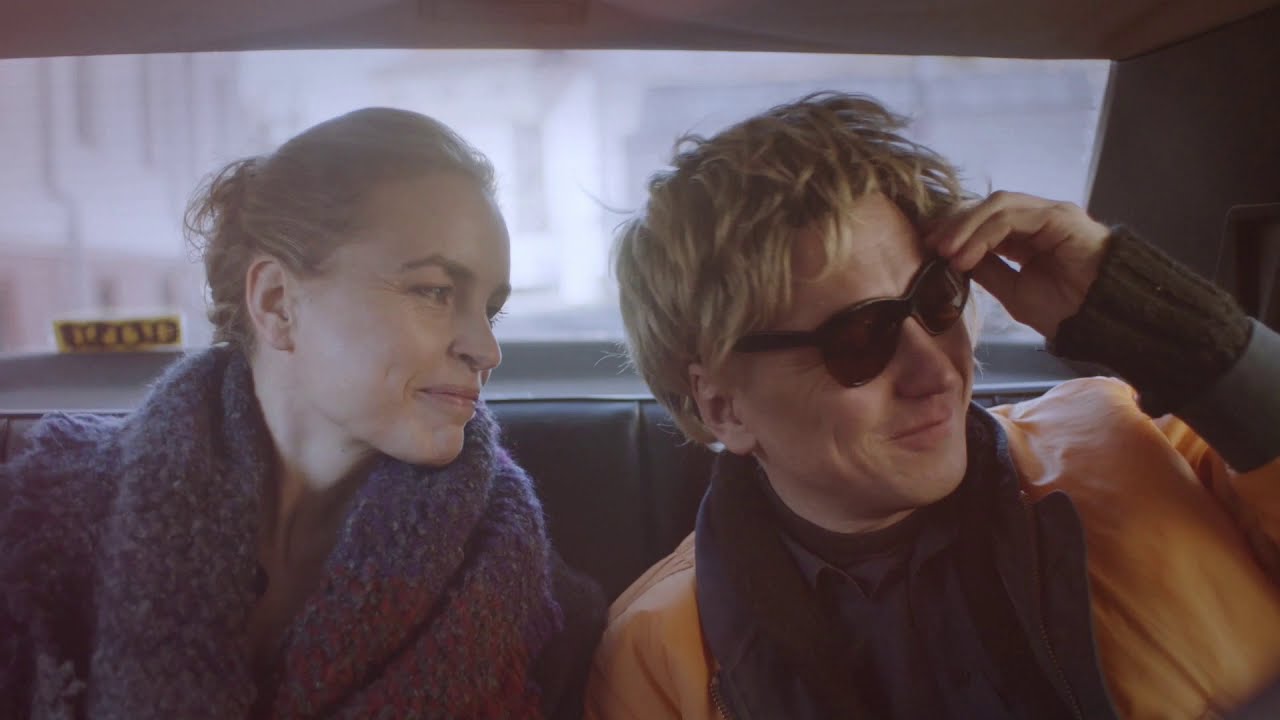 "Blizzard of Souls is ...an honest yet frenzied interpretation of the veracity of warfare, with utterly breathtaking cinematography, reminiscent of the brilliance of Band of Brothers.... As the young, endearing lead, Brantevics is extraordinary...."

"My Little Sister is an affecting, emotionally truthful experience.... [Nina Hoss] delivers a raw, compelling, performance...."

"Visually stunning and acted to perfection, You Will Die at Twenty is a portentous and masterful debut film."

"[T]he film shimmers with beauty and sadness.... "True Mothers" wows in the end with an emotional banger of an ending that's a truly devastating convergence of all the film's threads. Kawase ties everything together beautifully...."
Nominated
Best Baltic Film
Tallinn Black Nights Festival
Nominated
Golden Bear
Berlin Int'l. Film Festival
Winner
Luigi de Laurentiis Award
Venice Film Festival
Nominated
Golden Seashell
San Sebastian Film Festival